Reading Time:
< 1
minutes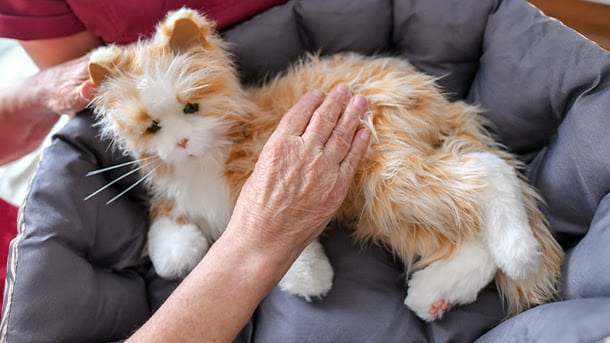 Our fuzzy best friends make us happy, that's a given, but the long-lasting effects of pet ownership are more impressive than we expected—even for mechanical pets.
Research shows that dog owners typically live longer, pets can help you manage conditions like psoriatic arthritis, and they can even save your life! And now, a new study conducted among older adults with dementia suggests that robotic (yes, robotic) cats and dogs can benefit your memory and well-being, too.
More research is needed, but the results so far seem promising: When used in therapy, people living with dementia love holding, petting, and communicating with these fake furry friends. And they enjoy therapy sessions with robotic pets way more than sessions without them.
Service animals have been used in therapy settings and among people with mental and physical health conditions for ages. But with robotic animals becoming way more affordable and accessible, therapy with animals – either real or robotic – might just revolutionize mental healthcare.