Reading Time:
1
minute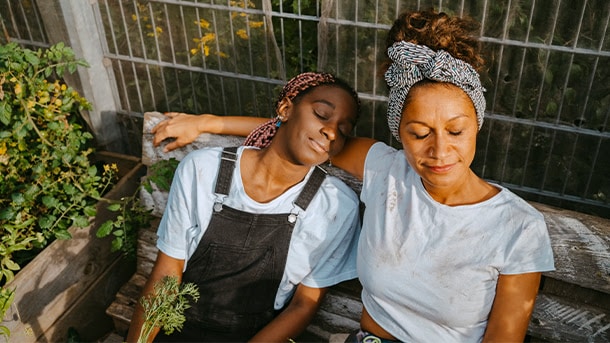 Forgive to live a healthier lifeLet's face it, some situations aren't worthy of ~forgiving and forgetting~, but YOU deserve peace of mind and a healthy life. According to Johns Hopkins Medicine, practicing forgiveness has the potential to do just that.

Research suggests that actively choosing to deeply forgive people (including yourself) can boost your emotional and physical health over time. For example, it can lower heart attack risk, improve sleep, reduce pain, relieve stress, and so much more.

If forgiveness doesn't come naturally to you, you're not alone. The good news: You can learn to be more forgiving. So if you've been known to hold a grudge or 12, consider integrating this practice into your life. It might just depend on it.
HEALTH STORIES YOU NEEDWhat we're reading next
How is chronic fatigue syndrome treated? There could be a million reasons why you're feeling sleepy lately. But if you live with chronic fatigue syndrome, here's how you can treat it.Do fitness influencers deserve your trust? That super fit exercise guru on Instagram looks trustworthy, but are they really? Ask yourself these questions to assess whether they're legit.How to cope with a friend breakup. Breaking up with a friend can be just as painful as breaking up with a romantic partner. Let's talk about ways to feel better after ending a friendship.
Thanks for reading! We'd love to hear what you think of today's newsletter. Email us at wellnesswire@healthline.com to share your thoughts. Have a great weekend, and we'll see you on Monday!