Reading Time:
5
minutes
By Peter Makossah
Motorists across the United Kingdom are being warned about a major change regarding how you pay for parking in the country and concerns have been raised by the public about the impact of the move on elderly and vulnerable people.
Pay and display parking machines are set to be scrapped across the cities in the UK including Nottingham, in a move that could have a 'disastrous' impact on older and vulnerable drivers, experts have warned.
Only those who download and use a car park's specific app will be able to pay for parking in Britain, which will be particularly challenging for the elderly and vulnerable who don't own a smartphone or struggle to use them.
Campaigners have expressed concerns that this move could "alienate some people, including the elderly."
The Times has reported that councils are getting rid of traditional pay and display machines as 3G data networks that power the meters are being shut down by mobile phone operators.
Brighton and Hove city council plans to eliminate its parking machines by May 31, while the London borough of Bromley aims to do the same by early April.
In January, Harrow completed the process of removing all its machines, while Enfield is set to follow suit and remove all its meters by early April. Westminster city council has been without pay and display machines since 2019.
Other boroughs, such as Richmond, Merton and Barking and Dagenham, have also removed some machines, as reported by The Mirror.
However, with up to 30 smartphone apps in operation across the country, motorists may need to download multiple programs and navigate varying rules to avoid being fined.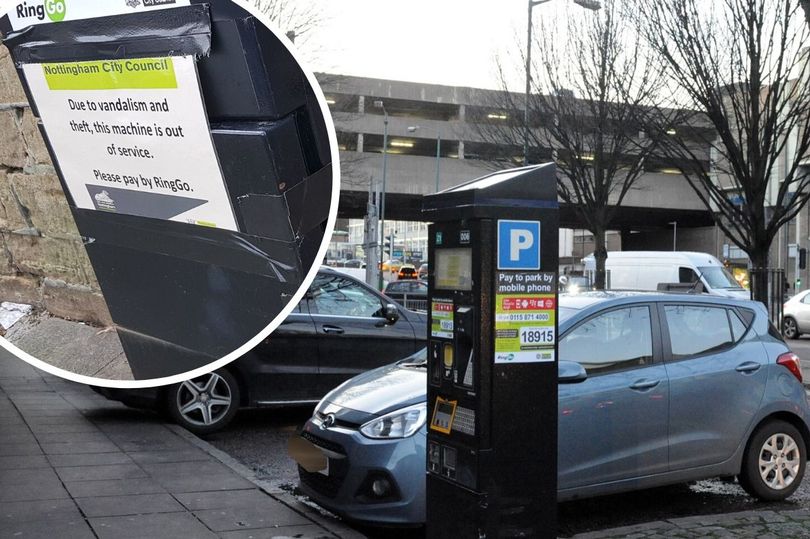 The cost of upgrading to 4G is being blamed by councils as mobile providers prepare to shut down their 3G networks.
Vodafone and EE are set to discontinue their 3G networks by the end of 2023, while Three will do so in 2024.
Pay and display meters are being removed and replaced by smartphone apps across the UK.
According to Caroline Abrahams, the charity director at Age UK, the potential end of pay and display parking could be catastrophic for certain individuals.
She said: "The news that we may soon see the end of pay and display parking is disastrous for anyone without a smartphone, including millions of older people who are struggling with the shift away from the coin-in-the-slot payment methods they used throughout their lives."
The British Parking Association acknowledged that "most people appreciate the convenience of using apps to manage and keep track of their parking time," but conceded that "this technology may not be suitable for everyone, including seniors."
Nicholas Bennet, Bromley executive councillor for transport, added: "As a pensioner myself, I appreciate that some people have a problem with modern technology.
"However, we are talking about people who drive a ton and a half of steel, which requires more skill than downloading an app."
Nottingham's review of on-Street Parking
Nottingham City Council's Parking Services team, who are responsible for the management and maintenance of on-street parking facilities and the undertaking of regular reviews to ensure continuity in providing a fit-for-purpose service, announced two years ago that the city will go cashless payment of motor vehicle parking.
The Council's Parking Services said this move accommodates the needs of customers and local businesses, delivers value for money to the people of Nottingham and supports the economic growth and environmental well-being of the city.
Further to a review of on-street pay and display machines in Nottingham and a public consultation exercise that was conducted in January 2021, Nottingham is now in the process finalising programme of works to move towards a predominantly cashless parking operation across the city.
The review formed part of Nottingham City Council's Budget Proposals for 2020/21 and brings the on-street provision in line with the cashless approach in other parts of the city.
According to Nottingham City Council Parking Services team, the programme will streamline the customer payment process, minimise security risks and provide monetary savings through reduced machine maintenance and cash collection costs.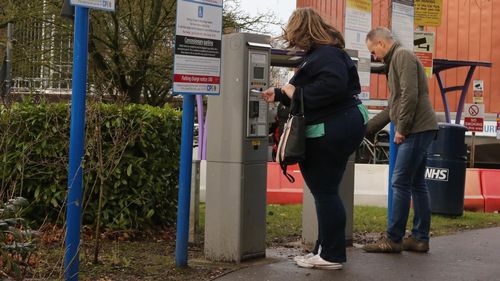 When the pay and display machines has been removed, the ground will be reinstated by Nottingham City Council's Highways department and RingGo (Nottingham City Council's pay by phone providers and a signage will be put in place to confirm how customers can make payment.
Stewart MacDonald, 79, of Beeston said paying parking through mobile phone applications as a replacement for pay and display machines is a way of discriminating against the elderly who are not technologically knowledgeable.
Fumed MacDonald: "This is senseless, nonsensical, and inconsiderate to old people like me who are not technologically savvy. As an old man, I use my mobile phone just for calling and nothing else.
"I have no idea, whatsoever, how to use a phone application on my mobile. It is easy for me and I am sure a lot of people my age and generation to pay on the machine but to use the so called application or calling over the phone is time consuming."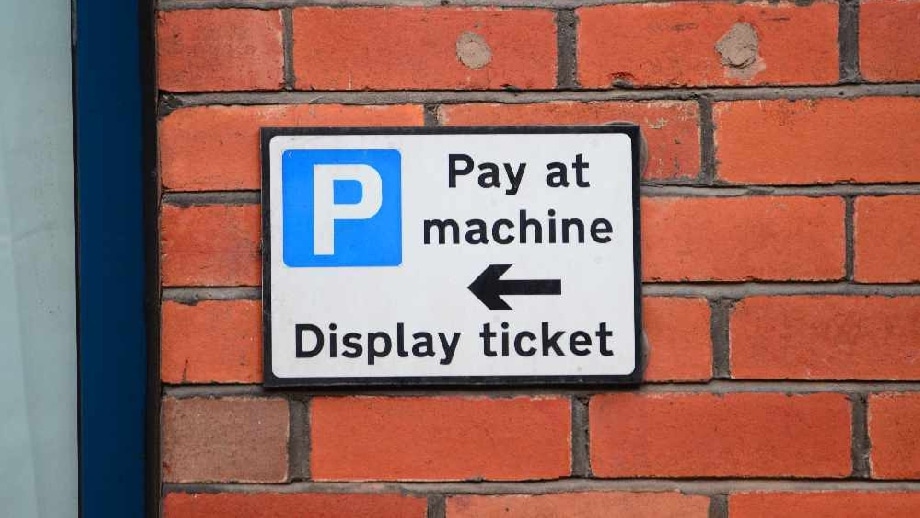 He said the best way to do it is let those that want to migrate to paying through the phone apps do so and let us who are comfortable paying through the traditional normal way to continue doing so.
Faisal Patel, 25, of Bobbers Mill welcomed the idea of scrapping of the pay and display car park machine saying: "We have to move with times and as the world has now gone digital, we have to start using these modern technologies.
"It may look strange, but it is an easy and safest way to pay for parking and I applaud Nottingham City Council for moving with the times," said Patel.
Taurai Nyaradzo, 45, from Strelley said:" It makes sense to me because we hardly use cash these days and this new system of paying for car parking in the city will protect people from criminals who target people in car parks.
"At least, there is an alternative to using a telephone payment other than phone app but I do understand the fears and anxiety from other quarters, it is always difficult to change doing the things you have always been doing into a new way," she added.
32 year-old Margaret Okechi said: "Everyone does not have a smart phone and therefore we shouldn't assume that everyone can afford an expensive phone and have the expertise to download and let alone use those apps.
"With the cost of living so high, things are tough out there. It is not, in my view, the old people only who will struggle with this new digitalised way of payment."
"The news that we may soon see the end of pay and display parking is disastrous for anyone without a smartphone, including millions of older people who are struggling with the shift away from the coin-in-the-slot payment methods they used throughout their lives."

Caroline Abrahams
Director Age UK