Reading Time:
4
minutes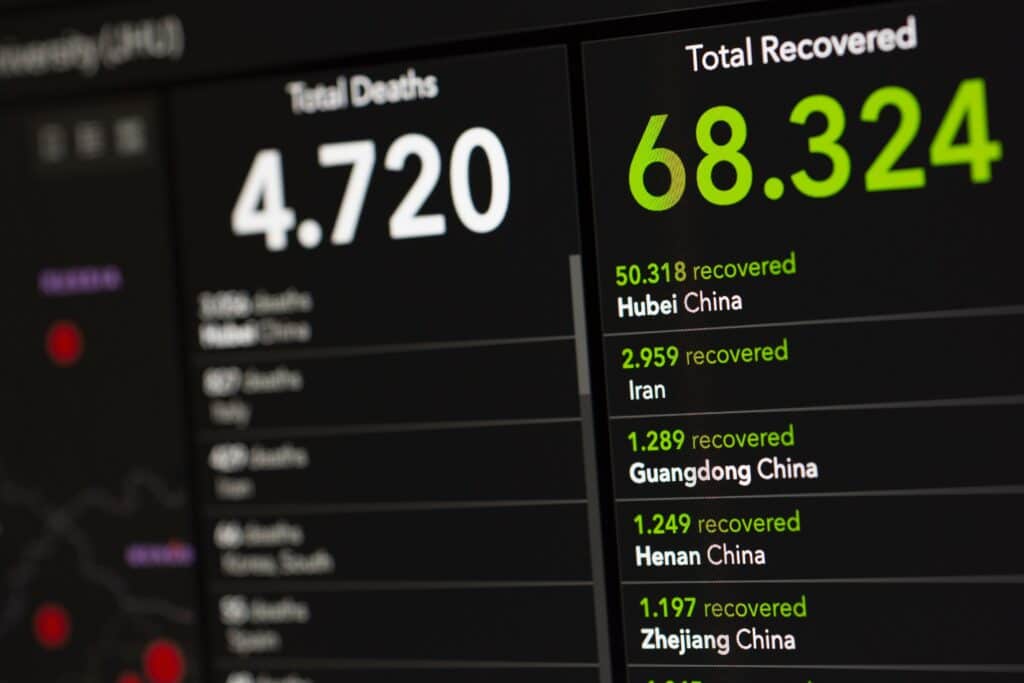 Jen Woolford is Director of Population Statistics – Office for National Statistics
Census results are coming thick and fast but in parallel the Office for National Statistics is full steam ahead with new and established methods to shed light on population change since Census Day. With the census having taken place in unprecedented times of a pandemic, Jen Woolford explains how research to transform the whole population statistics system is reaching new milestones while official statistics shed light on times of domestic and global upheaval.
The census provides the best picture of society at a moment in time and in recent weeks we have seen fascinating detail of how our population make-up has changed between 2011 and 2021; how the number of usual residents born outside of the UK has increased, the percentage of us who are married or in a civil partnership has continued to go down and the first ever estimate of the vast scale of our armed forces veterans' community. Next week there will be new information about ethnic groups, main languages, national identity and religion and a rolling programme of further topic summaries continues into the New Year, followed by a wealth of multivariate data and analysis.
While the census provides no shortage of fascinating insights – and are official statistics which underpin the whole population statistics system – it does so only once a decade. To address this, we are progressing with innovative research into creating more frequent, relevant, and timely population statistics. At the heart of this is making greater use of other existing Government data sources, known as administrative data. The addition of our ground-breaking research alongside our traditional official estimates means that the picture of population statistics is becoming more complex. We are therefore updating our population statistics sources guide to help users find the right statistics for them.
Research to inform a future system – measuring the population
In July we introduced the dynamic population model (DPM) – a modelling approach using a wide range of data sources – as our future proposal for population estimates. Today, we have marked a milestone by publishing DPM research estimates for the population of 14 local authorities as of June 2022, including time-series data from 2011.
Data from Census 2021 are not used directly within the DPM but are used to compare against the results. As census data represent a snapshot of 21 March 2021, three months before mid-year, some differences can be expected. Our comparison shows the DPM estimates for 13 of the 14 local authorities were no more than 2.2% lower or 3.6% higher than Census 2021 estimates.
These are research outputs, not official statistics, although our ambition is that the DPM will become a cornerstone of our transformed population statistics system. Early next year, we will publish an expansion of the research, producing DPM estimates for all local authorities in England and Wales, up to June 2022. I have previously described our proposal for the DPM – similar to the approach we use for Gross Domestic Product (GDP) – whereby historical data and real-time insights would be combined to produce more timely, provisional estimates that can later be revised when more up-to-date data become available.
A key benefit of the DPM is that it is flexible and adaptive to the data we feed in. It is central to our ongoing research to identify and incorporate new and innovative "signal" data to provide early notice of emerging trends, such as a potential post-coronavirus pandemic drift of people back to inner city areas. For this reason, we are looking at how mobile phone usage, wastewater, and energy consumption can tell us about early population change.
Wider work towards a future system
Last month we added to our suite of administrative data research with new methods for developing property floor area statistics and in coming months you can expect to see further publications on the potential for measuring housing stock, income and ethnicity, including housing and income by ethnicity.
Another important element of our research is reviewing administrative data sources to understand what they show about the size and nature of different population groups. In January we will see the results of research to understand local authorities with large or complex student populations in the academic year of 2020 to 2021, using the DPM pilot areas.
We have also been working with the four nations of the UK to ensure a joined-up approach to the future of population and social statistics. You can read more here.
As our research develops, we want to capture wide-ranging views on our progress towards an overhauled population statistics system. If you are a user of population statistics, please look out for a consultation during the first half of next year. Responses will feed into the National Statistician's recommendation to government at the end of 2023 on what is needed for us to continue to realise our ambitions for more frequent, timely and inclusive population and social statistics.
Official statistics
In parallel to this wide-ranging research, the production and publication of official statistics continues. Tomorrow sees the latest international migration estimates for the year ending June 2022. The impact of world events such as the invasion of Ukraine and the resettlement of Hong Kong nationals, alongside the relaxation of pandemic restrictions, all make for a challenging and interesting time in measuring international migration. Using new methods, these experimental migration statistics will feed into the official mid-year population estimates for mid-2021 which we plan to publish next month. These will become the best estimates of the population by age and sex for local authorities in 2021. They will be followed by rebased population estimates for the previous decade, a process which happens every 10 years following the census.