Reading Time:
3
minutes
Geared up for a greener future, a group of eager and ambitious young individuals from the Youth Future Lab (YFL) organisation has embarked on a remarkable journey to the Kenya Forest Services (KFS) Headquarters along Kiambu Road in Nairobi, Kenya.
The youth are bent on acquiring knowledge and exploring opportunities for the youth to actively participate and volunteer in the government's ambitious afforestation efforts, which are aimed at combating global warming.
Spearheaded by the Kenyan President William Ruto, the 15 billion tree planting initiative has captured the attention of the nation, and the environment-conscious youth are eager to join forces in this noble cause.
Acting National Vice Chairman of the Forestry Society of Kenya (FSK) Noor M. Hussein, welcoming the YFL youth group said he was delighted that the youth are coming forward in complementing the government's efforts in making Kenya greener.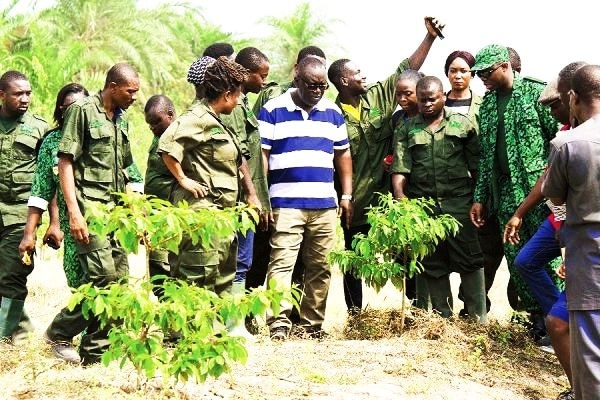 Hussein emphasised the importance of aligning tree planting efforts with local needs and highlighted the significance of understanding why a community would desire trees.
"If a school requires firewood, planting trees that serve this purpose would be of immense benefit. Similarly, in open areas, wind-breaking trees would be most sought after.
"By tailoring afforestation efforts to meet specific needs, the impact can be maximized, and local communities can experience tangible benefits."
Hussein enlightened the youth about the KEFRIApp, a remarkable species-to-site matching tool accessible through the Kenya Forestry Research Institute website (kefri.org) and this innovative resource empowers individuals with the knowledge to make informed decisions regarding tree planting.
The YFL youths were delighted to receive an invitation to volunteer for the KFS national tree planting drives, which occur three times a year.
"This hands-on involvement would allow us to actively contribute to the government's afforestation agenda while immersing ourselves in the practical aspects of tree planting and ecosystem conservation," said one youth of the group.
Hussein announced that the national government intends to procure five billion trees out of the fifteen billion trees target from the youth in the private sector.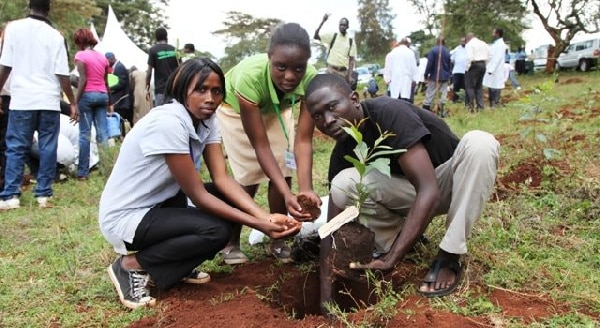 He, therefore, encouraged the young generation to establish tree nurseries, which not only support the afforestation goals but also serve as a sustainable source of income.
"This entrepreneurial avenue presents a win-win situation, empowering the youth to make a meaningful impact on the environment while generating economic opportunities," Hussein said.
As the youth of Kenya eagerly embrace the government's afforestation efforts, a powerful synergy is emerging between the government and its future leaders.
Together, they envision a greener, more sustainable future, with forests playing a vital role in mitigating climate change and preserving Kenya's natural heritage.
The Youth Future Lab's visit to the Kenya Forest Services marks a significant milestone in the collective journey towards a better, greener Kenya.
"This entrepreneurial avenue presents a win-win situation, empowering the youth to make a meaningful impact on the environment while generating economic opportunities."

Noor M. Hussein
Acting National Vice Chairman of the Forestry Society of Kenya