Reading Time:
3
minutes
International pop sensation Beyoncé has generously donated £8,000 to Chuku's, a popular Nigerian tapas restaurant located in Tottenham.
This contribution is part of her remarkable commitment to supporting businesses worldwide, as she pledged $1 million through her BeyGOOD foundation.
Chuku's, which was founded by siblings Ifeyinwa and Emeka Frederick, faced significant challenges that jeopardized its existence within the competitive restaurant industry. In response, the establishment launched a six-week campaign last year to boost bookings and counter the looming threat of closure. Thankfully, Beyoncé recognized the restaurant's potential and selected it as one of the ten recipients of her grant. These grants were specifically aimed at businesses in various cities worldwide as part of her visionary Renaissance world tour.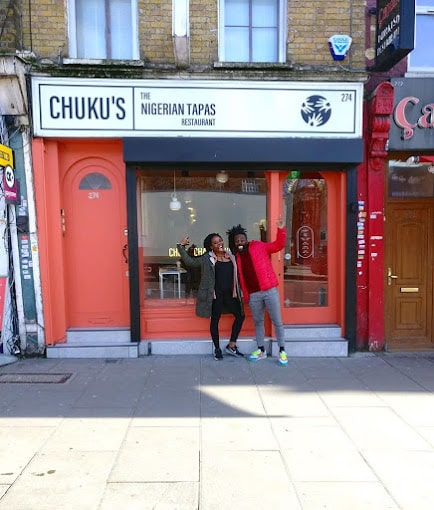 Ifeyinwa expressed her astonishment, stating, "I still find it hard to believe that Beyoncé has chosen to support our restaurant. It feels incredibly surreal. We were already aware of her influence when concertgoers began visiting Chuku's for their pre-gig meals, but this takes it to an entirely new level." The Chuku's team had previously achieved a significant milestone by surpassing their goal of 600 bookings within six weeks, ultimately reaching a commendable count of 801. Emeka acknowledged that Beyoncé's assistance is yet another much-needed boost for the restaurant.
Emeka gratefully remarked, "This grant is an incredibly welcome contribution. Chuku's, like many other restaurants without substantial financial reserves, has endured the devastating impact of lockdowns and the ongoing cost of living crisis. We face a daily struggle to keep our doors open and strive to reach our fourth anniversary. With this funding, our fight becomes a little easier, allowing us to continue showcasing Nigerian culture along Tottenham's vibrant High Road, at least for the time being."
Battling Challenges in the Cost-of-Living Crisis
The cost-of-living crisis has had a profound effect on the community, posing additional challenges to businesses like Chuku's. Families and individuals face financial strains due to rising expenses, making it increasingly difficult to support local establishments. Recognizing the need for assistance, various support systems have been established to aid the community during these challenging times. Local organizations and government initiatives provide resources such as financial aid, job training, and affordable housing options, aiming to alleviate the burden of the cost-of-living crisis and create a more sustainable environment for businesses and residents alike.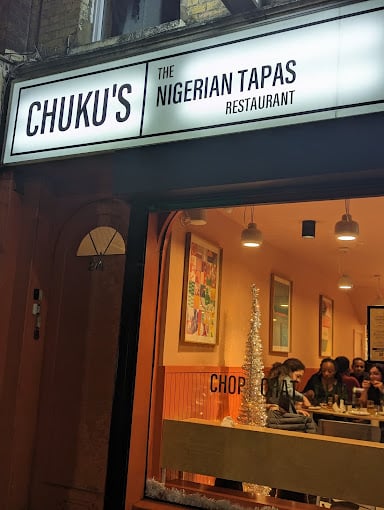 Beyoncé's generous donation to Chuku's not only bolsters the restaurant's viability but also serves as a beacon of hope for other struggling businesses. The support of influential figures like Beyoncé, coupled with community-focused initiatives, ensures that establishments such as Chuku's can continue to thrive despite the difficulties imposed by the cost-of-living crisis.
The cost-of-living crisis in London has affected various areas, particularly those with higher living expenses and limited affordable housing options. Inner London boroughs, such as Kensington and Chelsea, Westminster, and Camden, tend to have higher average rents and property prices, making it more challenging for businesses and individuals to cope with the rising costs.
Empowering Communities for Resilience
Additionally, areas with significant ethnic diversity may face unique challenges related to the cost-of-living crisis. Ethnic minorities, on average, tend to have lower household incomes compared to the majority population, making it more difficult to afford the rising costs of housing, utilities, and daily expenses. This financial strain can disproportionately impact businesses owned by ethnic minority communities, including restaurants like Chuku's.
However, it's important to note that the impact of the cost-of-living crisis is not solely based on ethnicity, as individuals from various backgrounds can face similar challenges. Factors such as income levels, employment opportunities, and overall economic conditions also contribute to the difficulties faced by communities in different areas of London.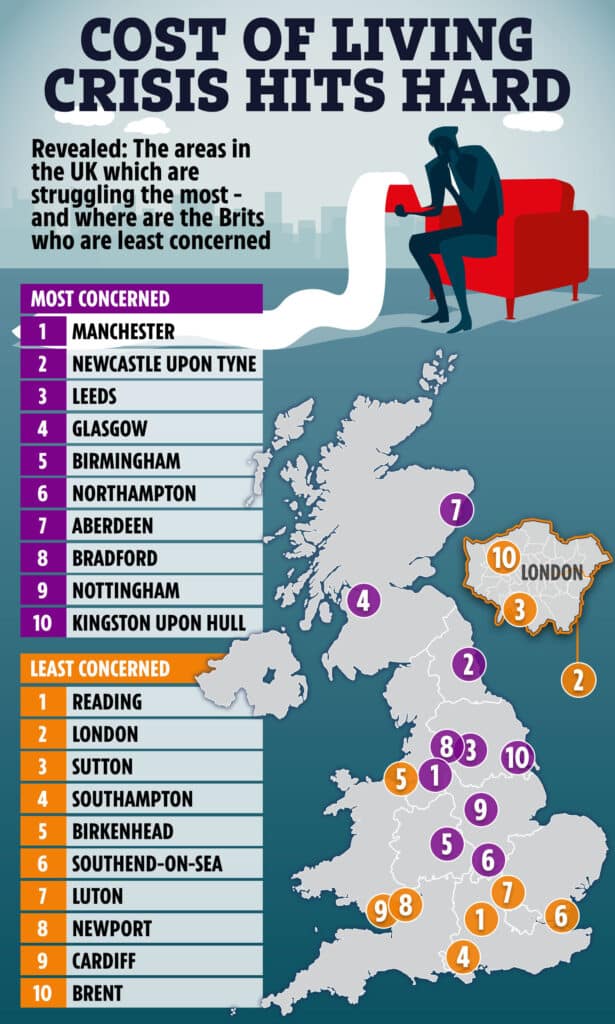 To address these challenges, local governments, community organizations, and advocacy groups often collaborate to provide support services and initiatives. These may include financial assistance programs, housing support, job training, and entrepreneurship resources specifically tailored to businesses owned by ethnic minority communities. The goal is to create a more inclusive and equitable environment where all businesses and individuals can thrive despite the obstacles posed by the cost-of-living crisis.