Reading Time:
2
minutes
According to the latest figures from the Combined Homelessness and Information Network (Chain) report, the number of rough sleepers in London has risen by over a fifth in the past year. Additionally, there has been a more than a quarter increase in people sleeping rough for the first time. The rise in homelessness has been branded a "tragic reflection" of the cost-of-living crisis and the lack of affordable housing by homelessness charity St Mungo's. London Mayor Sadiq Khan described the situation as "extremely alarming."
Mayor Khan acknowledged that while progress had been made previously, the extraordinary financial pressures facing the poorest Londoners are placing them at an increasing risk of homelessness. He reiterated his desire to be granted powers from the government to implement rent controls as a potential solution.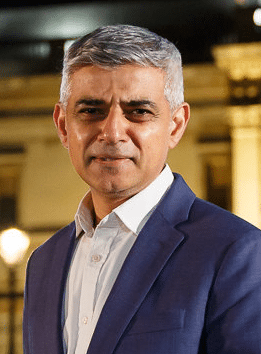 In a separate development on Monday, Prince William launched a campaign aimed at ending homelessness. Through his new project, Homewards, the Prince of Wales announced the first flagship areas, including Lambeth, where partnerships will be formed between councils, businesses, charities, and individuals. The five-year initiative aims to make homelessness rare, brief, and unrepeated.
The latest homelessness report, commissioned and funded by the Greater London Authority (GLA), revealed that between April 2022 and March this year, 10,053 individuals were observed sleeping on the streets. This represents an increase of almost 21% from 8,329 during the same period the previous year. The number of first-time rough sleepers in London rose to 6,391, marking an almost 26% rise compared to 5,091 in the corresponding period of 2021/2022. The report also highlighted those 2,084 individuals had been seen rough sleeping for at least two consecutive years. Moreover, it discovered that 1,578 people returned to the streets after more than a year without sleeping rough, indicating an increase of almost a third (31%) from the previous year's figure of 1,205.
It is important to note that the legal definition of homelessness encompasses various situations, including rough sleeping, living in temporary accommodation, inadequate housing, or relying on friends and family for temporary shelter. However, the rise in rough sleepers in London is indicative of the growing housing crisis, characterized by a shrinking supply of affordable homes in the private rented sector and a chronic undersupply of social housing. Emma Haddad, CEO of St Mungo's, emphasized the urgent need for intervention, warning that without immediate action, the number of people sleeping rough will continue to escalate.
Mayor Khan called on ministers to address the cost-of-living crisis and restore the social security safety net to prevent individuals from becoming trapped in a cycle of homelessness. The situation demands a comprehensive response to tackle the underlying issues and provide sustainable solutions to ensure everyone has access to safe and affordable housing in the capital. tackle homelessness and rough sleeping, targeted to areas where it is needed most," she said.