Reading Time:
3
minutes
On a poignant Saturday, grieving families who lost their loved ones to violent attacks took to the streets, united by a common purpose: to declare "enough is enough." With heartfelt banners adorned with the faces of the departed and poignant statements such as "he had a family" and "I had a future," these campaigners marched from Bradstock Road in Hackney to the Green Man pub in Essex Road, passionately advocating for measures to prevent future tragedies.
The driving force behind this march was Michelle McPhillips, the publican of the Green Man pub, who was profoundly affected by the recent double stabbing in Archway that claimed the lives of Leonardo Reid and Klevi Shekaj. Tragically, this incident occurred on the 15th anniversary of the murder of schoolboy Ben Kinsella, whose image also graced a handheld sign on Saturday.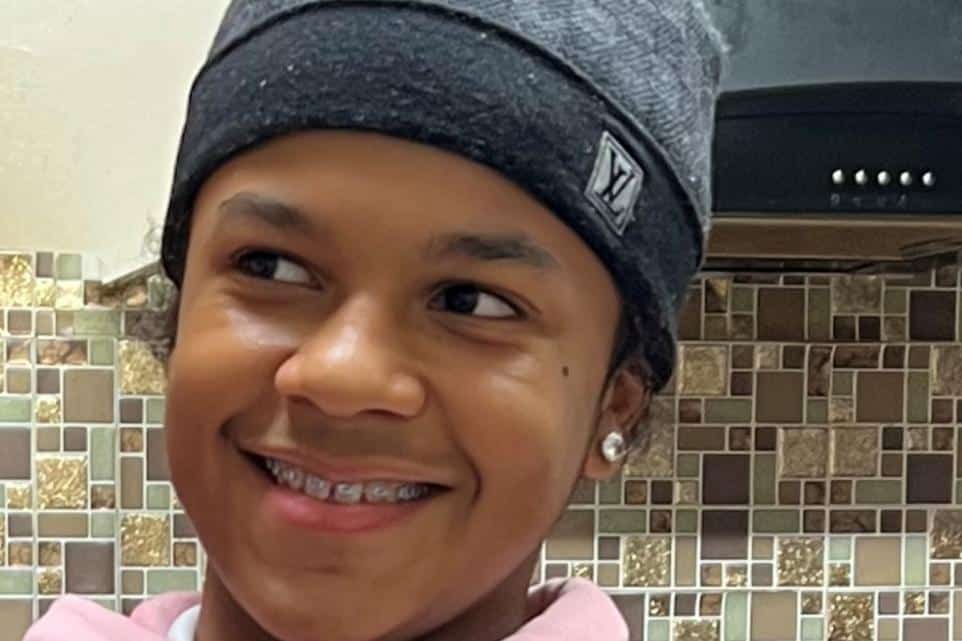 Michelle McPhillips leveraged the march as a platform to call upon businesses in Islington to participate in her campaign to have "bleed kits" readily available throughout the borough. These kits, designed to stem bleeding in the event of a stabbing or an accident, can save lives before paramedics arrive on the scene.
In her impassioned plea, Ms. McPhillips acknowledged her past ignorance regarding knife crime in the borough and confessed to once believing it was a problem only affecting others. However, her perspective shifted dramatically after her 28-year-old son Jonathan "JJ" McPhillips, a devoted father of two, was fatally stabbed in Upper Street in 2017. Despite the tragedy, justice remains elusive as no one has been convicted of his killing.
With the help of Rise Up East, a Hackney-based charity that donated £2,500 to her cause, Michelle McPhillips has procured several bleed kits available for businesses to install outside their premises or keep on-site. Urging businesses and concerned citizens to join her in the fight against violence, she offered her pub as a meeting place for those willing to contribute ideas or support the cause.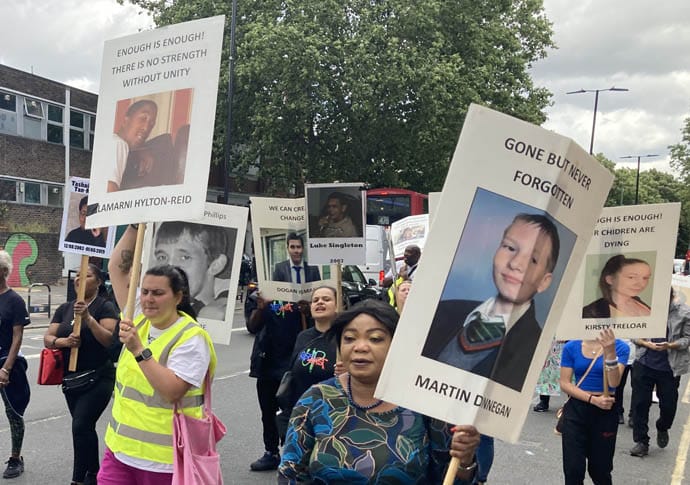 While the turnout on Saturday was relatively modest, with around 40 participants in the march, McPhillips emphasized the importance of taking to the streets and demanding action for real change. She urged people not to merely express care and concern after a tragedy but to actively demonstrate their commitment to preventing such events from occurring in the first place.
Reflecting on the situation, it was noted that hundreds of individuals had rallied for change following the death of Ben Kinsella in 2008. However, the heartbreaking reality is that knife crime has continued to surge since then.
During the march, participants engaged in discussions about the necessary changes to prevent future tragedies. One voice, Rodney "rebel leada" Panton, stressed the need for more support for young people, citing the overwhelming peer pressure and distractions they face.
Mayor Gary Heather of Islington advocated for greater collaboration between communities and the police to curtail crime and maintain order. He emphasized that fostering a policing model closely attuned to the local community could make a significant difference in preventing crime.
Superintendent Jack May-Robinson, head of community policing, also emphasized tangible local action and a summer violence reduction plan aimed at minimizing violence and assisting vulnerable individuals.
The families and friends of the victims, joined by concerned citizens and community leaders, are determined to transform their grief into action. They hope that by raising awareness and encouraging practical measures such as the widespread availability of bleed kits, they can prevent further heartbreak and safeguard their neighbourhoods from the scourge of violence.