Reading Time:
2
minutes
In just a few weeks, west London will come alive with the infectious energy of the Notting Hill Carnival, an annual event that attracts millions of participants and spectators alike. Celebrating the vibrant culture, arts, and heritage of the Caribbean, this three-day extravaganza has become a beloved tradition that draws people from all corners of the world to the capital city of London.
The roots of Notting Hill Carnival trace back to 1966 when local resident and social worker, Rhaune Laslett, organized the first carnival for the enjoyment of local children. Little did she know that her humble beginnings would grow into one of the world's largest and most iconic street celebrations. Today, the carnival showcases the rich Caribbean heritage and traditions, captivating the hearts of attendees with its colourful parades, soulful music, and exuberant dancing.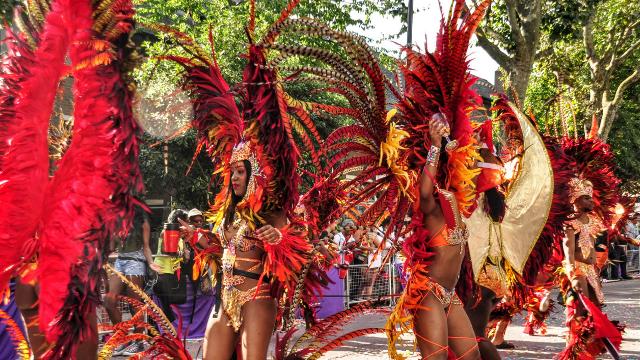 The festivities commence on Saturday, August 26, with the Steel Band Competition Day, a ticketed-only event held from 6 pm to 11 pm. This exhilarating competition pits the best steel bands against each other, vying for the coveted title of the finest in their craft. For more information on this extraordinary event, interested participants can visit the carnival's official website.
Sunday brings the return of the traditional Families and Children's Day, a heartwarming and free-to-all event featuring the beloved children's parade. Families gather to revel in the joyous atmosphere, as young ones adorned in vibrant costumes lead the procession, filling the streets with laughter and delight.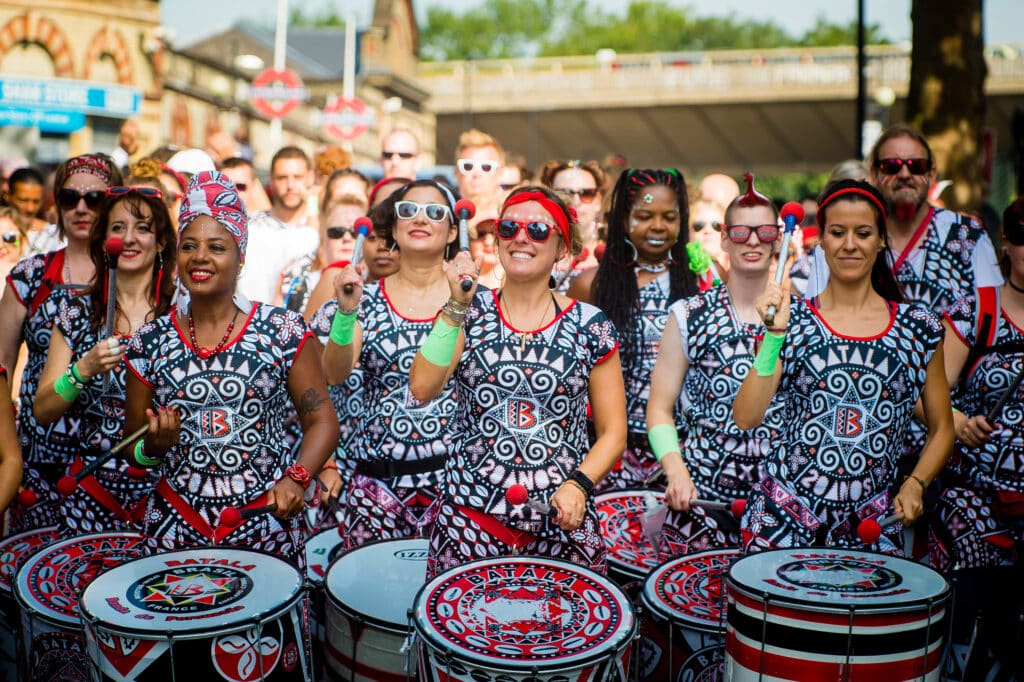 The grand culmination of the carnival takes place on Monday, the free Carnival Climax Day, starting at 12 pm. This is the most anticipated day, with music resounding through the streets as the lively parade winds its way through Notting Hill. As the pulsating rhythms of calypso, reggae, and Soca fill the air, the entire neighbourhood transforms into a colourful and immersive party.
Notting Hill Carnival is more than just a spectacle; it is a testament to the power of culture, unity, and joy. It brings together people from diverse backgrounds, fostering a sense of community and belonging. This celebration of Caribbean heritage has become a cherished tradition not only for those of Caribbean descent but for people of all cultures who come together to revel in the spirit of togetherness.
So, mark your calendars for August 26 to August 28 and join the millions who will gather in west London for the unforgettable Notting Hill Carnival experience. Immerse yourself in the vibrant culture, dance to the infectious beats, and witness the beauty of diversity and celebration that defines this extraordinary event.
Let the rhythm of the Caribbean sweep you away, as you partake in one of the world's most iconic and spirited cultural festivals – the Notting Hill Carnival.