Reading Time:
3
minutes
Normanton library has recently added the 'Conversation Cafe' to its long list of events offered to the local community.
This is a monthly meet held at the library on Almond Street, offering the community chance to come together to chat, connect, create and celebrate the Normanton community over old photos of the area. These will all be supplied by the Derby Local Studies and Family History Library.
The group, that was recently developed in partnership with Friends of Normanton Park, welcomes the community to drop in – no need to book – to enjoy a free hot drink in a safe and warm space to celebrate the wealth of history Normanton has to offer. This may appeal to people who have lived in the area a long time or just moved here recently. Everybody is welcome.
Discussions are prompted by images, maps and other material from Derby Local Studies and Family History Library, alongside personal photos and items brought by members of the group.
Rosa Straw, the Derby Libraries Activities and Events Support Officer for Derby City Council said: "Everyone's welcome just come and have a chat. It doesn't matter if you haven't got any memories you want to show, you can just come and listen and connect with all the people and in the community."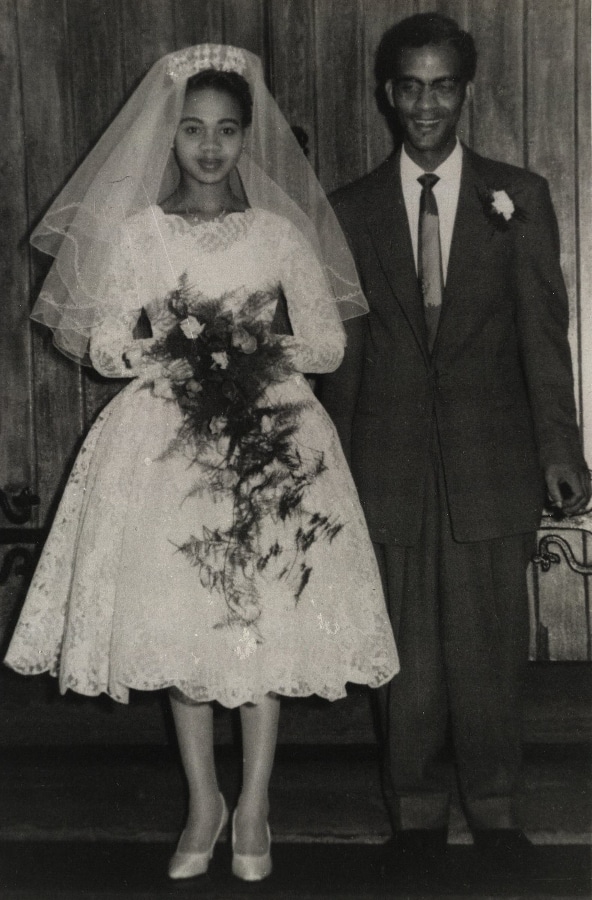 The images work well as conversation starters and members of the group have already recognised the people and streets within them. The sessions soon transform into trips down memory lane, discussing how things have changed over time. There are even photos of Windrush pioneer Tom Douce and his wife Iris on their wedding day in 1954 – six years after he arrived in the UK via the Empire Windrush ship itself. There is so much to discover and discuss, like the changes in fashion and the area over time.
In a world where images are now usually viewed behind a screen, there is really something special about holding an old original printed image. The Local Studies Library is a treasure trove of rich history, storing images from past carnival events to bands in the past.
Rosa said: "We have such a nice environment here. We want to offer a well-considered space where people can call in and join together. There is nothing else like this in the city – it's something unique."
Situated in the heart of its community, Normanton Library is a vibrant place full of great opportunities. In addition to the books available in a variety of languages, the library offers a theatre space, computers and a list of groups and activities.
Find out more at inderby.org.uk
Featured image: Caribbean Carnival parade on Normanton Road, July 2002 (Credit: Derby Local Studies and Family History Library)