Reading Time:
2
minutes
Reverse racism
Reverse racism is prejudice, discrimination, or antagonism directed against a person or people on the basis of their membership of a dominant or privileged racial or ethnic group.
However, reverse racism takes the attention away from the real issue of systemic racism and how our western institutions were not built for black people to thrive but for white people. 
"The 'reverse racism' card is often pulled by white people when people of colour call out racism and discrimination, or create spaces for themselves, that white people aren't a part of.
The impulse behind the reverse racism argument seems to be a desire to prove that people of colour don't have it that bad, they're not the only ones that are put at a disadvantage or targeted because of their race. It's like the Racism Olympics. And it's patently untrue"
Confusing the occasional mistreatment experienced by white people with the systematic racism, oppression and mistreatment experienced by people of colour at the end of the Western society and white people is wrong.
While assumptions and stereotypes about white people do exist, and white people might experience prejudice directed at them, people of colour do not have the power nor the authority to affect the white person's life socially, economically, politically or even to impact their life in a way that could put them at risk.
Racism has nothing to do with hurting peoples feelings.
Racism can not be flipped around and affect the people who do not have to worry about their skin colour making them susceptible to discrimination, oppression, and systemic violence. 
The oppressor can not become the oppressed.
Racism is a historically rooted system of power hierarchies and oppression based on race and upheld by institutions, society, and even culture that is benefiting white people and oppress black, indigeneous, and people of colour (BIPOC).
Reverse racism is a myth that is very harmful to BIPOC because what it does is attempts to ignore the power and the privilege dynamic between BIPOC and white people. 
Reverse racism is not racism when white people are helding the most power.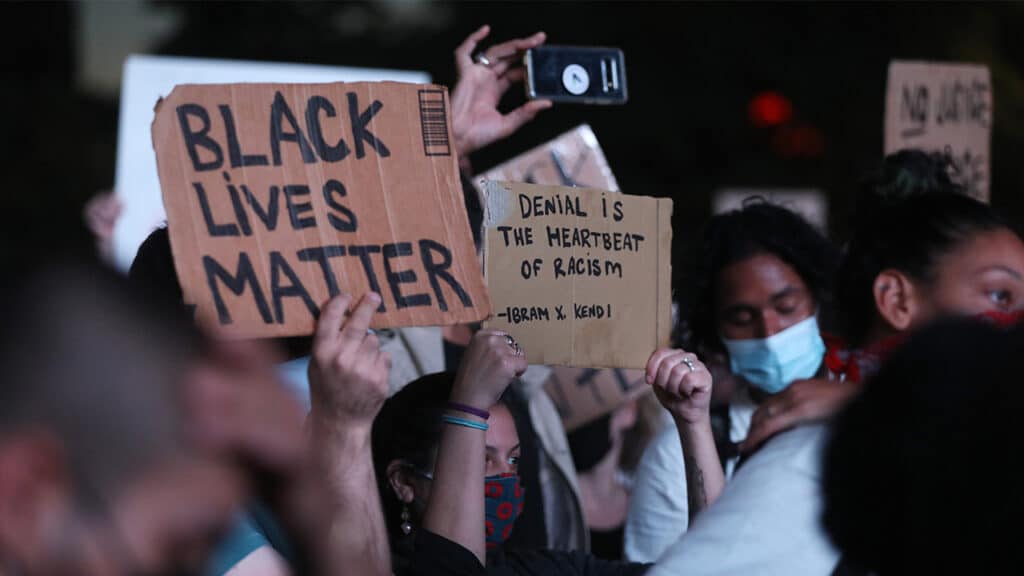 Racial prejudice.
Racial prejudice refers to a set of discriminatory or derogatory attitudes based on assumptions derived from perceptions about race and/or skin colour.
It is not considered racism because it doesn't have that systemic relationship to power.
So it would make more sense to call reverse racism, racial prejudice instead. 
However, when backed with power and the support of oppressive institutions, racial prejudice is racism because it leads to acts of oppression and discrimination against particular groups.
Which again, because of the historically rooted system of power hierarchies and oppression against black people and serving white people, it is not possible the other way around.