Reading Time:
3
minutes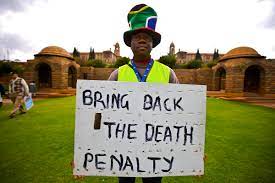 An opinion by Ophelie Lawson
For those who have already read my articles, you know that one topic I cover a lot is anti racism and white supremacy.
And, you might know how I support the first and despise the latter.
Experiencing white supremacy in Europe is a unique experience in itself. A challenging one that requires constant healing and acts of liberation and unlearning if one truly wants to live liberated, to emancipate themselves from it.
White supremacy being the belief that white people constitute a superior race and should therefore dominate society, typically to the exclusion or detriment of other racial and ethnic groups.
So to live in a country that promotes and see white supremacy as being the status quo is to live in a country where you always have to assimilate in order to survive in institutions that were not build to help or support you but are racist and meant to positively impact the life trajectory (little reference to Why I don't talk about racism with white people) of white people and that's it.
But how does this experience of white supremacy, this idea that white people and anything attached to white people such as their culture, beauty standards, is better, translate in African countries ?
So I have not been to many countries yet, but so far, from my experience of Sierra Leone, those are the things I can say about experiencing white supremacy here.
Now bear in mind that one thing that was done during colonisation is the colonisation of African institutions of course and of course the oppression of black people.
Both done in a way that promoted whiteness as being 'better' than anything attached to black people.
So through the colonisation of these institutions, for example, the school system started adapting a Western education and kind of denied its own way of educating.
And through following a western education system promoting amongst children the ideology that white people, their way of doing and even the way they learn, is better.
Hence we should all adopt their way of doing things in the detriment of our identity because of their superiority.
Being in Sierra Leone I also saw many other ways in which white supremacy is reigning here. Anything that is attached to the west, such as a black person who grew up in their world, is seen as 'better'
I speak from experience, they will naturally treat you better than their own people. Offer you easy access to things, cook, and always offer their services. Treat you like you are better.
If you are white, the doors do not stop opening and your experience of Africa can easily become an experience of ease, almost majestic, most will treat you like royalty because of what you represent.
Internalised amongst the people is also the belief that their own country is too poor, not good, and many talk about wanting to go to France, the UK, America. Because there, it's better. Here it's bad.
And even though no one can deny that the living conditions of the West are better than the living conditions of African countries, the comfort of the white man was built on the suffering of the black man.
Those same beautiful countries being idolised have institutions that reject the very same people it needs to oppress in order to thrive.
But most people here suffering because of their exploitations do not truly see this and value Western countries more than their own land because for them they represent something else, better opportunities, a way out of their extreme poverty.
Unfortunately, what they don't understand is that it is in their extreme poverty that the west is building such an empire.
In women white supremacy also translates through some of the beauty standards that they follow.
Often times, here I happen to come across someone that bleaches their skin. Or most women here relaxed their hair or often try to have haircuts that are typical for white women.
This is white supremacy doing its thing and dominating African countries.
Can we unlearn racism and start centering blackness more than wed whiteness ?
I believe so.