Reading Time:
4
minutes
When it comes to Africa and travel, a lot of people hold bad stereotypes and stigmas and simply view Africa as being poor, corrupted and a ground for diseases such as malaria.
Therefore, when it comes to tourism from the outside world, there is nothing good about Africa as they push a narrative that the motherland is but filthy bad place and this dent the image of the continent.
As a result of this bad publicity and negativity, many a people are afraid to sojourn to Africa.
In reality, Africa offers beautiful and stunning destinations for travelling – and there plenty of affordable places too, when compared to other well known tourist destinations.
I spoke to Muhammed, 24, Sierra Leonean and travel adept who in 2020 decided to undertake a journey in West Africa.
From Liberia to Nigeria to Togo, he went on a two year journey of discovering parts of his continent and is now on a mission to photograph it and show its beauty.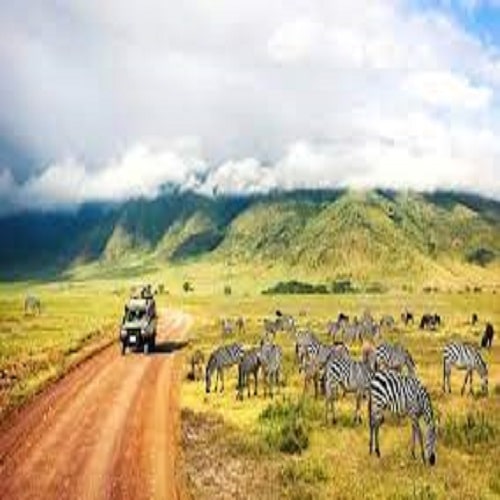 What motivated you to take that journey?
"I was tired of being bullied by my father. In a way I was trying to run away and get my life together, find myself. I was also motivated by seeing new countries and meeting new people, and travelling. Before that journey I had never travelled anymore."
Could you let me know why you picked these particular countries?
"My first planned was to go to Ukraine to further my medical career but things didn't go as planned then I decided to stay in Nigeria and start a business because I was motivated by the youth there.
The reason why I choose these countries is mostly because of my friends. I started in Nigeria then went to Togo with one friend then went to Benin, from there I went back to Nigeria then to Ghana.
We were planning on going to Mali but because of conflict there we decided to not go. We went back to Nigeria and then from then went to Ivory Coast because my friend had family there. We were travelling the both of us.
I really wanted to go to Mali in Bamako. Since I was young I always wanted to travel there but we didn't want to risk it.
I didn't really have a list of destinations in mind."
What did you learn while travelling?
"I learned a lot during the process, before I was very dependent on people to make things happen for me. I had to learn how to survive by myself, to make money I started my own clothing business."
What was the most beautiful thing about this journey?
"The most beautiful thing about that journey was how it helped me to be more calm within myself, I learn a lot about myself and I learn a lot about other African cultures, about food and people."
Which country did you enjoy the most and why?
"Liberia. Late 2021 I decided to leave Ivory Coast. Then went to Liberia where I met this wonderful family that treating me like there own. They always treated me almost too good. The mother always use to take her time to give me advice, take me with her to market, introduce me to people as her last son like it was funny staying in Liberia and meeting friendly people."
Would you say that the countries you visited have a similar culture to Sierra Leone?
"Some of the country like for Nigeria the Yoruba tribe share the same culture to the creole people of Sierra Leone, Liberia also have similar cultures food and even tribes."
What harmful stereotypes about Africa do you know are false?
"I normally talk to my elder sister who is living in Australia. She has a 8 years old daughter who has never experience Africa. She asked me one day if it's true that African eat frog and even eat human beings.
I was shocked, told her it was a lie. But also for many people Africa is poor, corrupted, they are scared to come her.
When in reality there is so much beautiful, friendliness, people are very welcoming. There is so much too see, for nature lovers, adventure lovers, there is something to see and do for everyone."
Was it easy to travel between these countries?
"It was easy, until we got to Ivory coast mainly because of the language barriers, it was a bit challenging.
Other than this yes it was easy we had no issue, we use buses from Nigeria to Ghana, from Ghana to Nigeria buses too, from Nigeria to Ivory coast we use flight then from Ivory coast to Liberia we also used buses. We had no real issue it was quite easy."
Do you think that Africa gets the recognition it deserves when it comes to tourism?
"I don't think it get enough recognition."
Would African countries benefit from more tourism in your opinion?
"Because of corruption in various countries, tourism mainly benefits the rich and the politicians. But it could definelity help the people."
What are ways that Africa can attract more travellers?
"Well Africa is well known for stunning beaches, hot weather, beautiful culture and great variety of food and great people.
"If only it got better representation in the media people would come more."