Reading Time:
4
minutes
By Peter Makossah
As people are still grappling with the ravaging high cost of living, tram ticket prices in Nottingham will hit the roof from April this year after the operator's electricity costs soared by a shocking 700 per cent.
However, many people Mojatu Online randomly interviewed in a vox-pop around the city are livid, frustrated and disappointed with the tram ticket price hike.
A 45-year-old father of three girls, Paul David, of Tilbury Rise Road in Broxtowe said: "This is inconsiderate, unfair, and harsh. The cost of living is mountainously high, and we are struggling, and they want to increase the tram prices. This is too much.
"Why do they have to rise up tram ticket price every year? A lot of people are losing it because of things like these."
In March last year ticket prices across the Nottingham Express Transit (NET) network increased by 20p and 30p for day fares.
An adult single ticket currently costs £2.80, and an adult day ticket £4.70.
The prices of some tickets will increase again from April, according to Tramlink, the group of companies behind the network.
Petronella Bamusinge, 35, a single mother of two, a resident of Commercial Road in Bulwell lamented: "I am already struggling with transport to work because the money is not enough for me and my children. Now what will do when the prices go up?
"The only way out is for me to quit my job because it means that all my money will be going to transport and That is not an economically wise thing to do."
Tramlink says there has been an increase in footfall across the NET network in the past few months, but it is still dealing with changes in behaviours as a result of the Covid pandemic.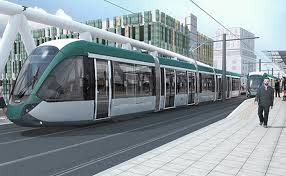 However, tramlink did not disclose the exact rises during the meeting and did not provide them when asked later by the Local Democracy Reporting Service.
The cost-of-living crisis, which has seen energy costs soar across both domestic and business sectors in the UK, is also proving problematic.
During a Nottingham City Council tram meeting at Loxley House earlier this week, concerns were raised an increase to ticket prices may "erect another barrier" to getting people back on the tram.
One advisory member at the meeting said: "Earlier we said, in the value area, people are perceiving the tram as expensive and that is a barrier to increased patronage, and they'd be one of the factors in the reduced patronage of the tram.
"Then you said there was a price increase in April. To me that is incongruent because if we are already struggling to get people in, I think maybe that is going to drive some people away and erect another barrier.
"I am worried about that."
Andrew Conroy, the chief operating officer for Tramlink, said there is no "easy answer" to getting people to use the tram, but said he did not feel price rises would have an impact.
"We've done everything that we possibly need to do to check the elasticity of a fair increase is at the right level," he said.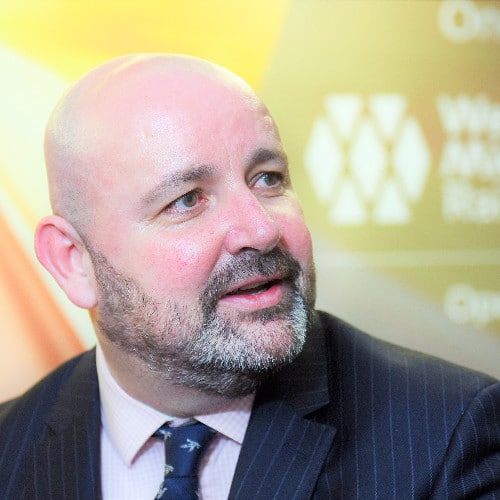 "Elasticity, basically, is if you put the prices up too high, then you hit a peak and you have lost so many customers the price increase doesn't make any impact.
"Our costs have gone up by nearly 11 per cent, so that's happening. Our electricity costs have gone up by nearly 200 per cent.
"Second to that at one point it was nearly 700 per cent. So, it is very, very difficult.
"I don't want to be sat here in six months' time, I don't think I will be, saying we've lost patronage."
Rajesh Issa Patel, 48, of Bobbers Mill said: "This is insane. It is time they consider what we are all going through, and if anything, if they have to hike the prices for the critical services, then they should also adjust people's wages upwards.
"They are only interested in making more money off us and yet our salaries and earning have just been stagnant for ever.
"And yet, the cost of living and the price we are paying for the important and basic neccesities and services like water, energy and transport bills are exorbitant."
Nottingham trams runs every seven minutes, seven days a weeks and 364 days a year, they are only closed for public use on Christmas day.
Opened in 2004 and extended in 2015, the Nottingham tram network covers all major employment sites, both Universities and Nottingham College as well as the main attractions and places to eat, drink and shop.
"We've done everything that we possibly need to do to check the elasticity of a fair increase is at the right level,"

Andrew Conroy
Chief operating officer for Tramlink