Reading Time:
2
minutes
By Peter Makossah
The international market is back in Nottingham and the Old Market Square will once again be hosting the award-winning International Market.
An array of global treats from unusual arts and crafts to fine foods and delis, alongside some amazing mouth-watering street food.
The International Market will also give its clientele a variety of African and Caribbean cuisines including a touch of taste from Kenya.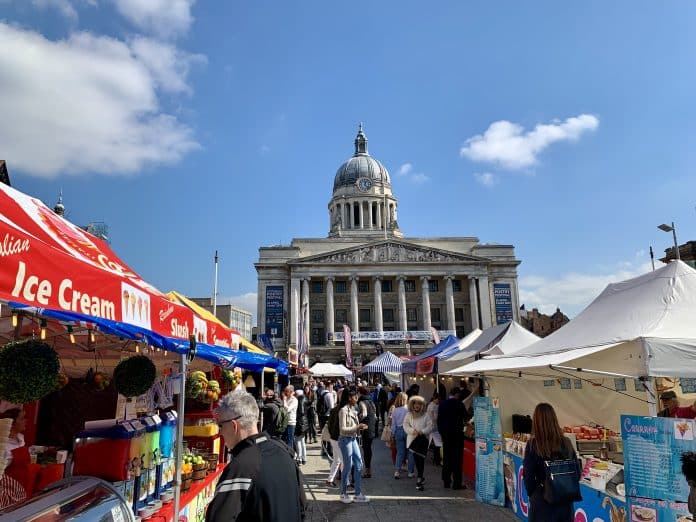 A myriad of the street food expected to be on offer will include; the Greek Grill House, bringing a range of gyros plus filo spinach and feta cheese pies; and Minot, a traditional Normandy creperie will be making mouth-watering French crepes and savoury galettes, each one lovingly made to order.
People will sample some great exotic meats such as crocodile, kangaroo, ostrich, wild boar, venison and many more. Or, be tempted by the Wok man and his fantastic array of Indian and Chinese foods.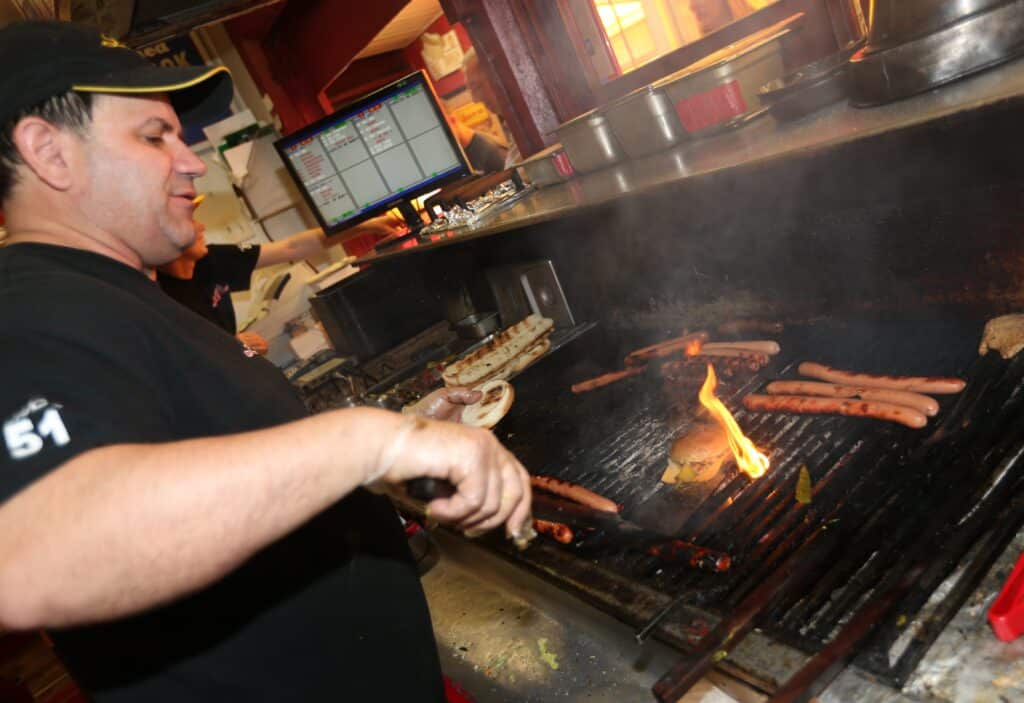 According to the City Council, the opening times of the international market, which will run from Wednesday 22nd March to Sunday March 26th 2023, will ne from 09:00 am to 6:00 pm from Wednesday to Sunday and on the final day, Sunday the market will open at 10:00 am and will wind down at 5:00 pm.
The ever-popular Dutch Market Garden will be bringing an array of colourful flowers, bulbs, shrubs and beautiful plants.
There will also be a great variety of crafts and gifts from across the globe for shoppers to explore, such as Luis Cordova with his South American clothing, knitwear, jewellery, dream catchers and traditional musical instruments.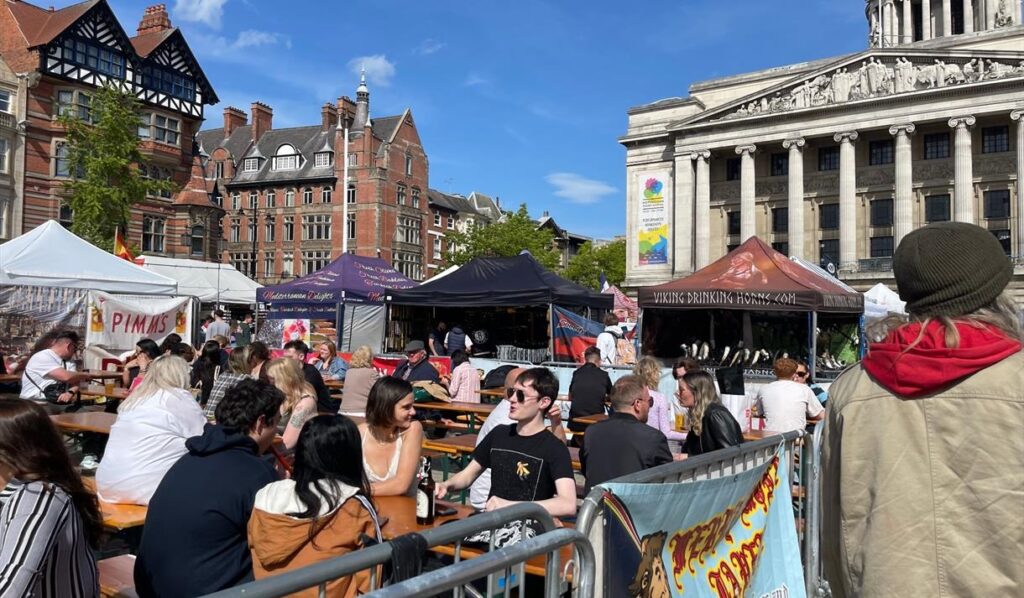 Furthermore, there will also be amber jewellery selected from the Baltic Sea; and Russian dolls and Fair Trade wooden furniture and carvings all the way from East Africa, Kenya.
Other food stalls include the traditional German Salami House, or sample dried fruits and nuts or some of the different loaves of bread and olives from around the Mediterranean.
When you want to take the weight off your feet you can relax and unwind in the Continental Street Bar with a variety of continental beers and wine, the perfect interlude to your unique shopping experience.