Reading Time:
7
minutes
She is a philanthropist, community champion, a goddess of charity and a human who loves humanity. She lives her life for others and the communities around her. She is truly her name, which means someone of great substance.
Her kindness is her currency, and she exudes elegance.
She is worth much more than pennies because she is a penny worth more than gold and silver.
She is a treasure to mankind.
Those who know her better says she is beautiful inside-out and has time for everybody and that she is always available and ready to help others.
Her benevolence is the source of happiness to her and others. She is the goddess of charity and a reputable community champion who has dedicated all her life to serve others in need.
As a young lady, she studied geography in university, but when she graduated, she decided there and then to give her life to the service of others and she wanted to share her knowledge with others, so she went into teaching.
Since 2012, the big-hearted Penny Cooper has been involved with Mojatu Foundation serving communities in Nottingham and in the more than a decade she has been involved with helping people solve their problems, especially the black, Asian and minority ethnic group.
Her love for Africa and the African people grew when she visited the continent deep in the villages for a good five months and she appreciated the struggles, enjoyed the African human spirit, love and happiness.
Penny says she has always tried to laugh at problems while resolving them and find this is a much better way to face difficulties. She is a human who love humanity.
Peter Makossah referred to in this interview as PM caught up with the larger-than-life personality that is Penny Cooper, who is referred to as PP for a candid one-on-one and heart-to-heart chat.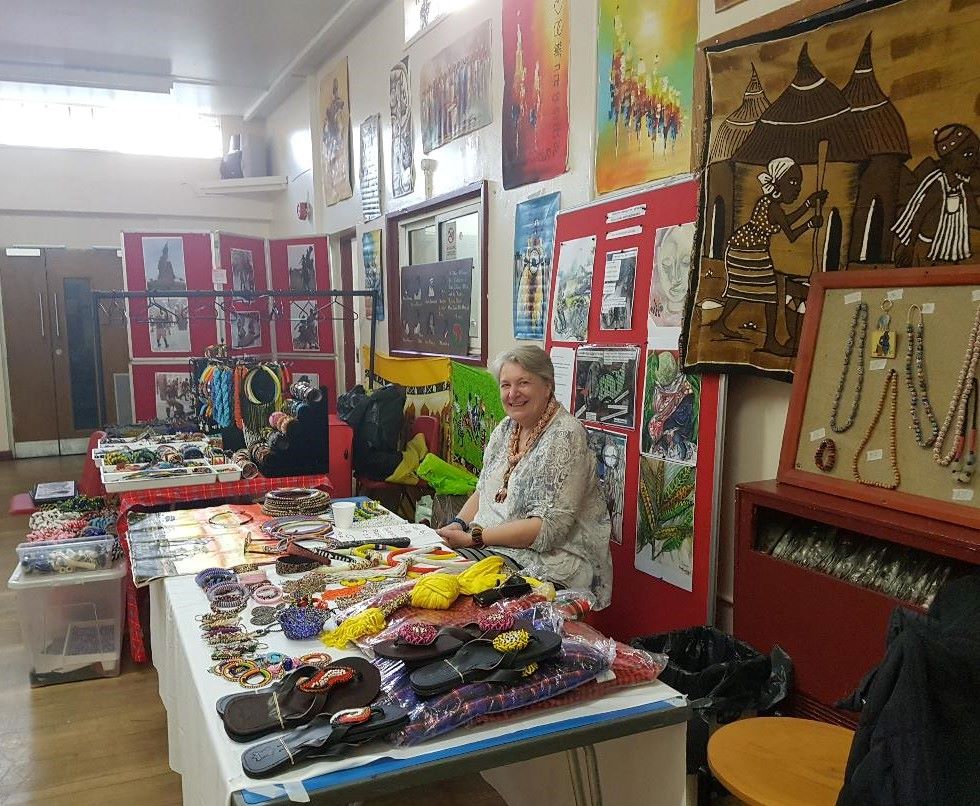 Excerpts:
PM: Who is Penny Cooper?
PP: Born and educated in Nottingham, to a family of seven, 5 siblings and parents, I had a rich and loving childhood, with parents who liked holidays in the UK.  As a result, I have travelled around the UK, camping and caravanning for years. 
I graduated BSc Geography in Plymouth, and afterwards went to London. I just love London, but after 20 years or thereabouts decided to return to Nottingham.
I volunteered at Mojatu in 2012, the best decision I ever made, and have grown with the organisation with a very varied and dedicated team and thank them for their tireless support over the years.
PM: Tell me more about your life's journey?
PP: I have an adventurous spirit and love travelling.  So as a student I travelled around Europe for a month in the Summer.  Upon getting married, my husband and I decided to travel around the world for a year, an experience I will never forget. 
I saw first hand the poverty in many countries, the joys, and the frustrations of communities, and realised how lucky I was.
Five months in Africa, travelling through on a truck meant we visited villages, markets, and towns along the roadside. We engaged with the local people, shared our food, took photographs, and discussed experiences.
I will never forget the friendly nature of the people we engaged with, and this is reflected in Mojatu, a multi-cultural organisation, where many Africans come for work experience.
PM: You studied and earned a Geography degree in your early years and thereafter went into education, how did this pan out?
PP: While in London, I did a Post Graduate Certificate in Education at Kingston University, and qualified to teach. Over 3 years I was able to do this part time and teach while doing it.
I taught in adult education, college, and university. Funnily enough I did not teach Geography as you might expect, I taught Information Technology to classes, also one to one and foreign university students. This enabled me to have my daughter and continue working. When I returned to Nottingham after my divorce, I gave up teaching, ill health meant a change in direction.
PM: You have been at Mojatu Foundation since 2012 and this year marks more than a decade of you giving out your life to charity helping the needy and the vulnerable, what inspired you to do so?
PP: Believe it or not, I volunteered with Mojatu to learn web design.  Mojatu back then had three staff and volunteers and primarily was about web site management and design, and Mojatu magazine.  I wasn't particularly successful at web design back then and got involved with events and general administration and support.
PM: What has been your journey into charity at Mojatu in the last 10 years?
PP: Mojatu became a charity in 2016, I was involved in the process, having grown with the organisation, and this was initiated when we started getting involved in "ending female genital mutilation together". We attended conferences and built a dedicated team of volunteers to campaign for its end and offer support to survivors of the cut.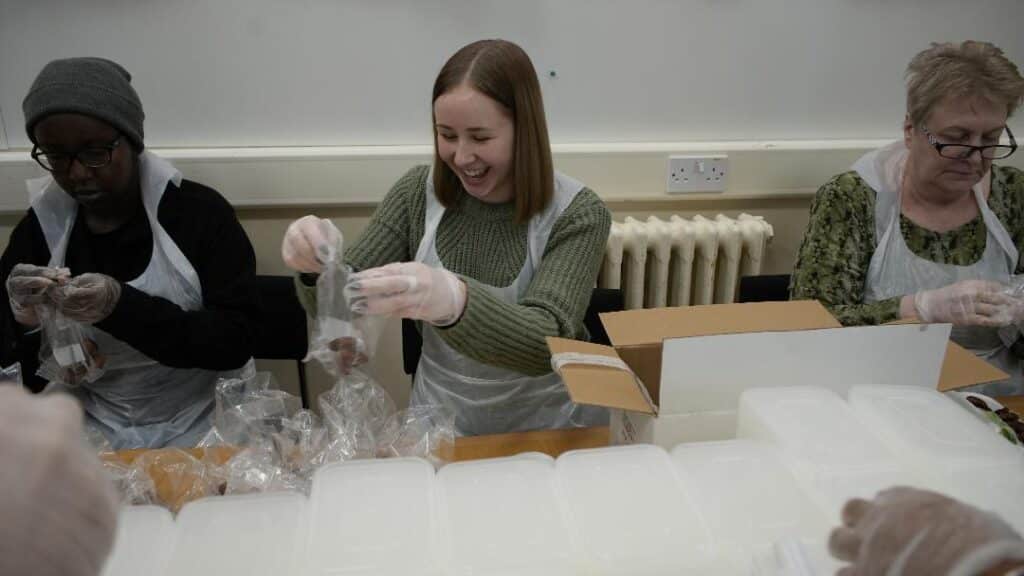 I have seen many changes, positive growth through our funders, and fantastic achievements. Recognition by Queen Elizabeth 11, lobbying parliament, training in female genital mutilation to a variety of different public and private bodies, all the time educating in putting an end to this criminal activity.
PM: What has been your best moment in the past 10 years dedicating your life for the service of mankind?
PP: There have been many moments I treasure, but perhaps the biggest achievement was in winning the Princess Royal Training Award 2021, for which I managed and worked with the team to bring to success.
This was for our team's work with faith leaders and training them in becoming ambassadors to end female genital mutilation.
PM: Any worst moment, as far as you can remember, as a charity worker in the last decade?
PP: This has to be the rain and cold when planting trees and plaques to end FGM at Screveton Ecofarm. Fortunately, we could warm up with soup and coffee at the local café.
PM: In your opinion, what are the challenges that local charities, like Mojatu, faces in their daily endeavours?
PP: The local community have been through a lot, the banks crashing, the pandemic, climate change, energy crisis and the cost of living going up.
I think all charities are looking at their communities and users and trying to find out what the greatest needs are and offering support where they can.
It has been a slow process to get normality back into events, funding, and partnerships, if other charities are anything like Mojatu, then they are working flat out to get through these difficult times.
PM: In the last 10 plus years, you have been heavily involved in championing a fierce fight against Female Genital Mutilation (FGM) and you are one of the people who contributed to Nottingham becoming the first city in the UK to declare zero tolerance on FGM, how does it feel to know that you are part of that successful story?
PP: I am proud of our team at Mojatu, and it has been an honour to work alongside them, supporting and encouraging whatever should turn up in our day-by-day activities.
I am very much a believer in team effort, these outcomes would never have happened without the team.
PM: What challenges have been there in the fight against FGM knowing that this malpractice is hinged on traditional and religious beliefs?
PP: Back in Africa is a key factor in addressing this practice. We don't just try to educate in western culture, we are very much aware that those who support us in Africa, visiting, work experience, citizens, can go home and help to put a stop to this practice through conversations with elders.
It takes time to grow this kind of network and patience is important.
We have trained religious leaders here in Nottinghamshire to become ambassadors, who in turn impart this information to their congregations and contacts in the community, including visiting students, etc.
The pandemic halted this work.
Traditions are being questioned by the youth, we had the Maasai Cricket Warriors visit a few years ago and they returned to Kenya, with a great deal of enthusiasm to help stop this practice.
PM: You recently initiated the establishment of a free legal clinic at Mojatu to help people who cannot pay legal fees, what prompted you to do so?
PP: From our work in the community, workshops, and partnerships, we became aware that there was a need for legal advice among those we served.
In many ways it was a natural extension to our holistic approach to work in the community.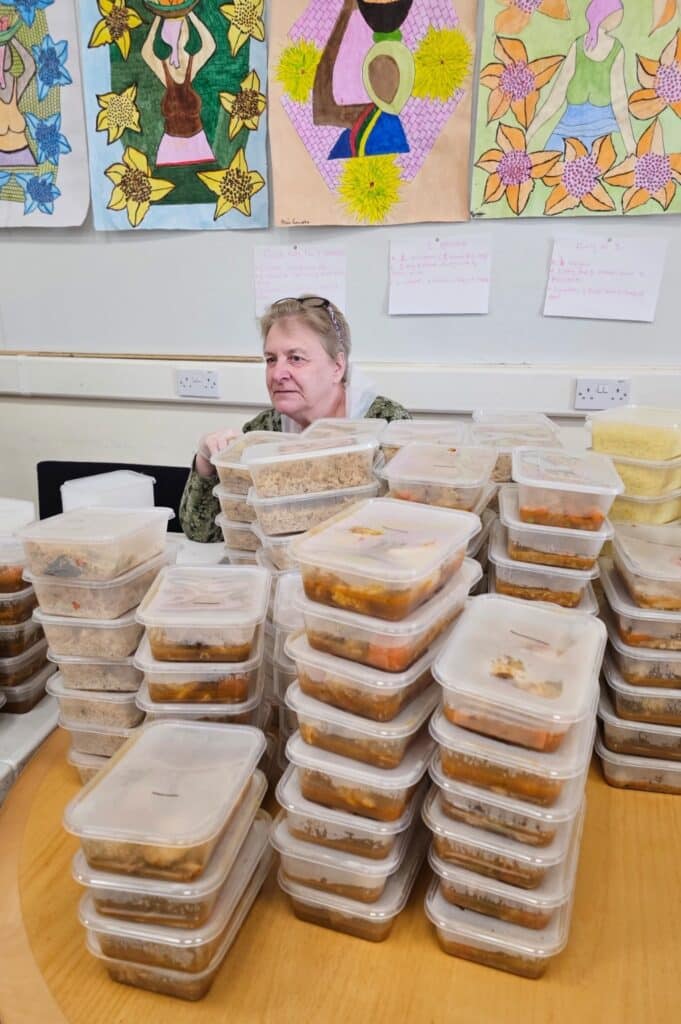 We are fortunate to have a volunteer lawyer, who is working well with those who need advice, and we are very grateful that he supports Mojatu as a volunteer.
PM: What is your advice to the young people who are involved in charity work?
PP: Volunteering can be a great way to make new friends, while carrying out valued work, and can give you a tremendous boost, both on the CV and in home life.
It's a great way to gain experience where you might not usually be thought of for, which in turn leads to gainful employment further down the line. It can be very satisfying and rewarding.
PM: What makes you happy?
PP: Seeing someone smile and smiling myself, do you know that when you laugh your body gives off a chemical which makes you feel better.
I have always tried to laugh at problems while resolving them and find this is a much better way to face difficulties.
PM: What do you like to do in your free time?
PP: I like to crochet and knit, I have done some painting in water colours, and I guess I enjoy reading.
I also do some writing and try to put together suitable articles for Mojatu magazine.
PM: What is your best quote?
"I am a big believer in lifelong learning. You're never too old to learn."
"Mojatu became a charity in 2016, I was involved in the process, having grown with the organisation, and this was initiated when we started getting involved in ending female genital mutilation together".

Penny Cooper
Community Champion and Charity goddess