Reading Time:
3
minutes
The Rishi Sunak led-Government has announced that it has met its pledge to recruit 20,000 additional officers nationwide by March 2023, after launching the Police Uplift Programme in 2019 with Nottinghamshire Police smashing its recruitment targets.
New figures show that Nottinghamshire Police was better in its recruitment drive and exceeded its targets.
The figures show Nottinghamshire Police played its part by bringing in 418 new officers – exceeding its Uplift target of 357.
This brings the force's officer headcount to 2,439 – the highest in over a decade.
The news comes the morning after the police department that helped put the hundreds of new police officers on Nottinghamshire's streets has won an award.
For hitting the Uplift target, the Learning and Development team and recruitment teams were announced winners of the One Team category at this year's Nottinghamshire Police Force Awards, held on Tuesday, April 25.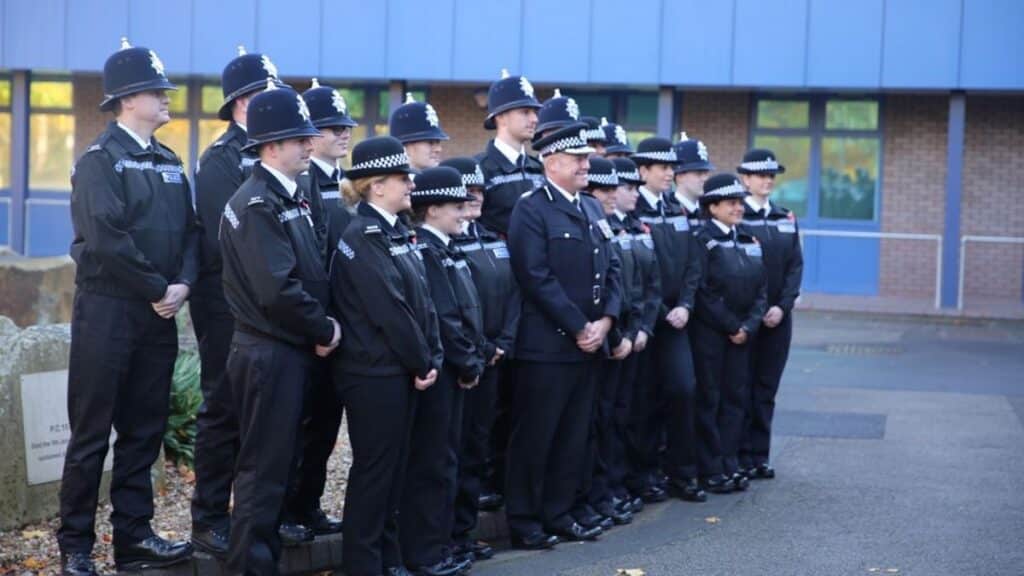 Gillian Holder, chief finance officer for the Office of the Police and Crime Commissioner, said: "This has been an unprecedented period of recruitment that has seen a huge influx of new officers to the streets of Nottinghamshire.
"It has allowed the expansion of a number of teams, including Response, Neighbourhood Policing and Operation Reacher, as well as the creation of a new road crime team, among other benefits.
"It means greater visibility of officers across all areas of the county and an even better service for the public."
The force was able to exceed its recruitment expectations after reaching its target 12 months early. It was then granted temporary national funding for a further 50 officers in the current financial year – while 11 expected retirees also chose to stay on with the force.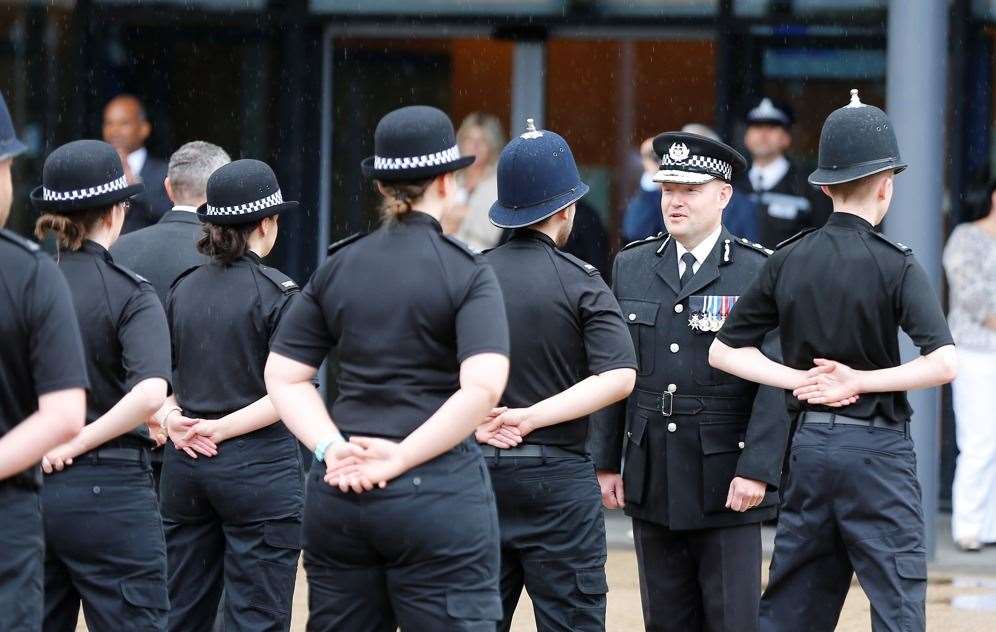 Rising to the national challenge was no easy feat. On top of the new vacancies, the force also needed to fill roles vacated by those leaving the police service – either through retirement, sickness or in order to pursue other opportunities.
It meant over 850 recruits were trained by the Learning and Development team between 2019 and 2022 – an "unprecedented" number that was reached despite a string of complex challenges that arose from the coronavirus pandemic.
Inspector David Booler, who submitted the award nomination, said: "The demand on the Learning & Development team and recruitment team over the past three years has been unprecedented in relation to the recruitment and training of over 850 student officers, graduate investigators, civilian investigators, PCSOs and special constables, including over 370 in the last financial year.
"In achieving this, Operation Uplift was delivered a year early and that is testament to the hard work of everyone involved.
"This has led to Notts Police being able to recruit officers above original Uplift targets, thereby ensuring increased visibility on the streets throughout the county.
"None of this could have been achieved if it wasn't for the passion, creativity, professionalism and shared vision of delivering first-class police education on a daily basis.
"Every member of the Learning and Development and recruitment teams have gone above and beyond the call of duty in ensuring that we are the best that we can be for the communities that we serve – and they fully deserve this award."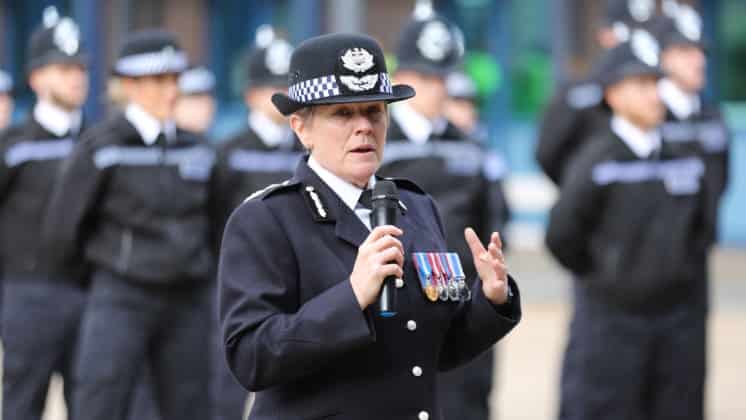 Congratulating the teams on their Uplift success, Chief Constable Kate Meynell said: "It is testament to the incredible amount of work that has gone on behind the scenes that we achieved our target a year ahead of schedule.
"As a result, our ranks are now at their highest levels in over a decade, which is great news for our local communities.
"Of course, it is not just about numbers. I am personally committed to ensuring Nottinghamshire Police continues to make great strides in becoming more representative of the communities we serve, which is why I was pleased to see our latest recruits come from lots of different backgrounds.
"It is also worth noting that a lot of this success was achieved during Covid and I would again like to thank everyone who has made this possible."
"As a result, our ranks are now at their highest levels in over a decade, which is great news for our local communities."

Chief Constable Kate Meynell
Nottinghamshire Police