Reading Time:
5
minutes
Amid grave concerns of incessant ongoing growing knife crime in the capital, London, a teenager has been stabbed to death.
Emergency services were mobilized urgently to a scene of devastating violence in Paddington, central London, where a teenage boy, believed to be 17 years old, lost his life to a brutal stabbing.
Despite the immediate response and determined efforts of paramedics, the young victim could not be saved.
The incident, which occurred at approximately 1:41 pm on Monday, June 19, highlights the distressing surge in knife-related crimes plaguing the capital.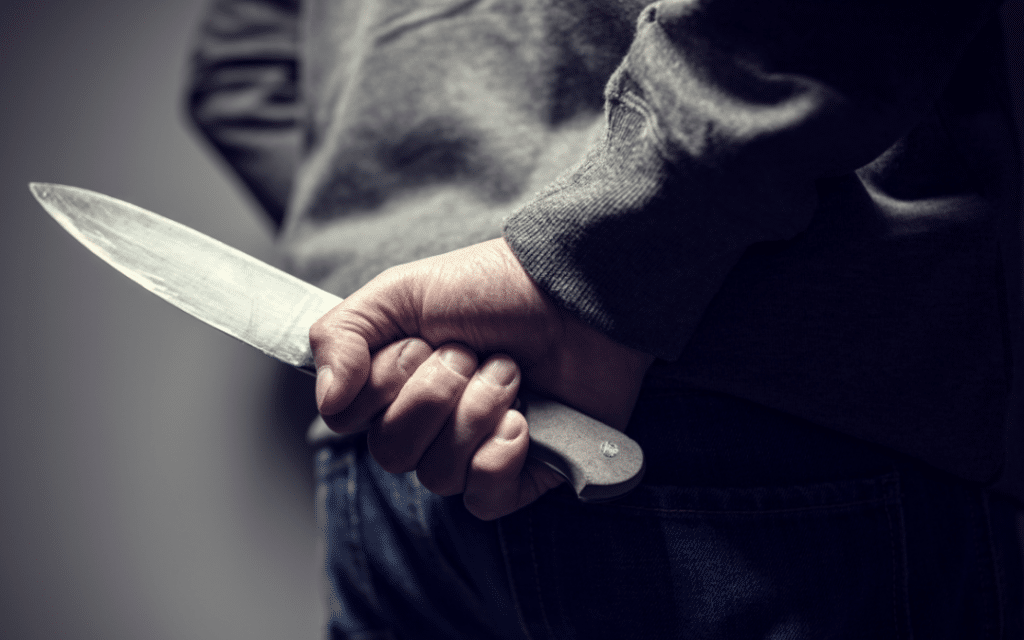 The Metropolitan Police conveyed the heartbreaking news that the teenager was pronounced dead at 2:15 pm.
At present, the authorities have informed the victim's next of kin, while a thorough investigation is underway.
No arrests have been made as yet.
The vicinity around St Mary's Churchyard in Paddington Green was cordoned off by the police, with visibly distraught young individuals seeking solace on the steps of the City of Westminster College campus adjacent to the green.
Alarming knife crime levels
These tragic events echo the pervasive issue of knife crime that London has been grappling with.
Disturbingly, statistics reveal a concerning rise in such incidents in recent years.
According to official data, knife-related offenses in London reached a decade-high in 2022, surpassing previous alarming levels.
The capital has been witnessing to an escalating number of knife crimes, resulting in devastating consequences for individuals, families, and communities.
In addition to the incident in Paddington, another stabbing occurred on Kilburn High Road, involving a man believed to be in his 20s.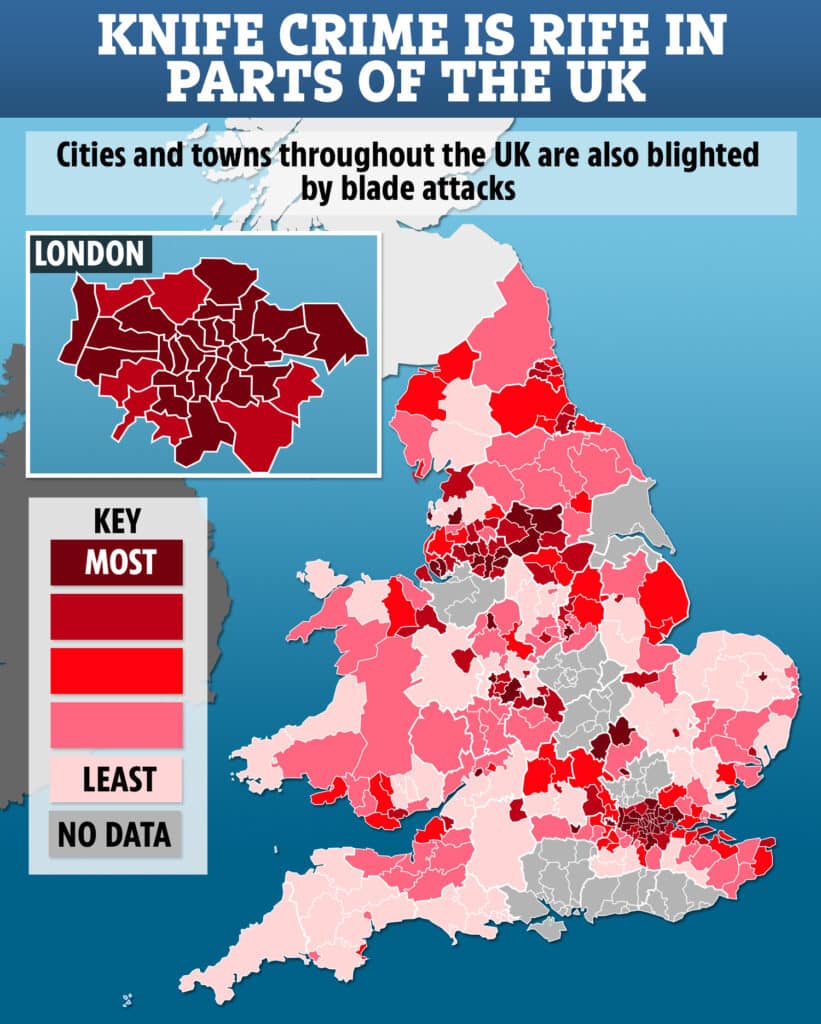 Police were summoned to the scene around 4:20 pm, prompting the immediate response of the London Ambulance Service and London's Air Ambulance.
The injured victim was expeditiously transported to the hospital for necessary medical attention. As investigations proceed, no arrests have been made thus far.
The concerning prevalence of knife crime underscores the pressing need for comprehensive efforts to address the root causes and provide effective solutions.
Authorities, community leaders, and support organizations are continuously working together to curb this pervasive issue and ensure the safety and well-being of Londoners.
It is vital to prioritize preventive measures, implement robust law enforcement strategies, and foster a supportive environment that encourages young people to choose paths of positivity and away from violence.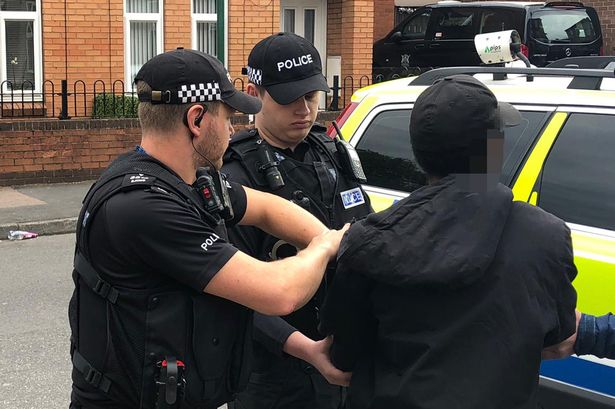 As London continues to face the challenges posed by knife crime, it is imperative for communities to come together, supporting initiatives that promote education, awareness, and early intervention.
Only through collective action and a united front can we hope to create a safer and brighter future for our city.
Knife crime by numbers
The recent police recorded crime figures published by the ONS showed a 21% increase in the number of knife and offensive weapon offences recorded from 37,706 in year ending September 2021 to 45,639 in year ending September 2022.
The increase over the latest year may reflect an increase in police activity following the pandemic.
Information published by the Home Office on Crimes outcomes in England and Wales show that 43% of these offences resulted in a charge or police caution in the year ending March 2022.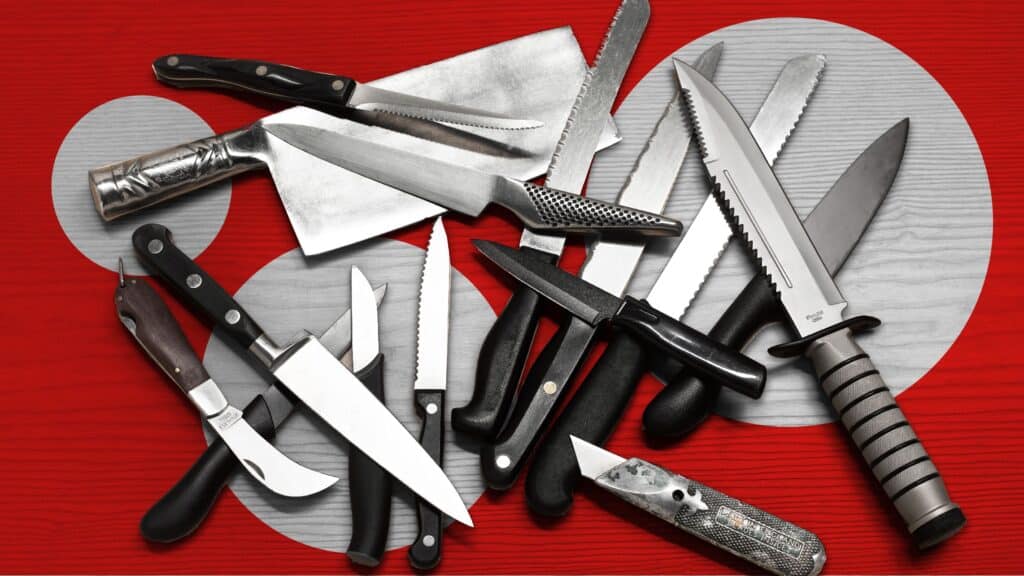 This is down from 50% in year ending March 2021.
In the year ending March 2022 there were 261 homicides, currently recorded, using a sharp instrument , including knives and broken bottles.
Despite making up only 13% of London's total population, black Londoners account for 45% of London's knife murder victims, 61% of knife murder perpetrators and 53% of knife crime perpetrators.
Black populations are more at risk of being victims of a knife crime and are more likely to be pushed to commit one.
The main reasons for the discrepancy, as highlighted before, are poverty, gang formations, unemployment, and economic standing.
Gender-dependent crime
Knife crime is highly gender-dependent and no less than 97.1% of killers are men, according to London stabbing figures.
Additionally, it is reported that men are more likely to fall victim to a London stabbing, with 80% of those slaughtered being male.
This difference, however, is even more damming, considering that the population of women is larger than that of men within Greater London.
The discrepancy highlights a secondary dynamic beyond painting London knife crime as an essentially male-on-male act of violence.
While women perform a marginal part of London stabbing events, they fall victim to a fifth of them.
Thus, beyond the common associations to gang violence, burglary, and economically motivated crime, stabbings also decidedly play a part in gendered violence.
Most studies correctly identify antisocial behaviour as the primary condition in direct correlation with violent crime.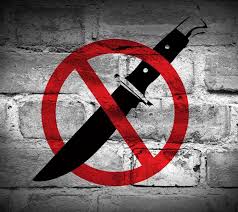 However, such characteristics evolve from a traumatising developmental environment.
More than the aspect of an unfortunate upbringing, constant societal risk factors maintain and perhaps even add to the pressure that so often explodes into another fit of fatal knife crime.
How knife crime affect communities?
Another clear aspect from previous studies is that London stabbing crime often remains within the class (and even race) strata it occurred in.
Disenfranchised black youths are both likeliest to partake in violence and to be a victim of it. However, this is only due to their demographic group's current higher disadvantages.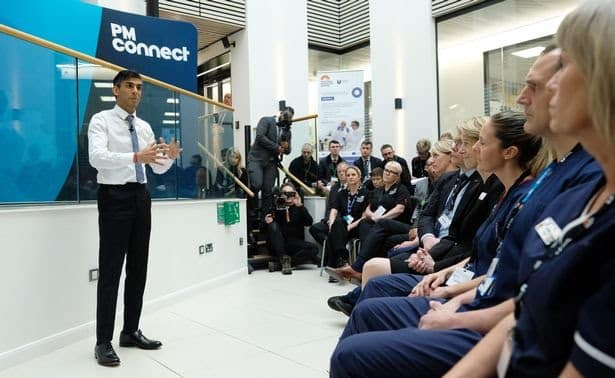 UK Prime Minister Rishi Sunak recently said the Government always wants to "do more" to tackle youth violence and claimed more powers handed to police had brought down crime.
He said: "We should do everything we can to tackle violence against young people in particular. I'm pleased that knife crime has fallen by almost 10 per cent.
"And serious youth violence has fallen by 24 per cent in the last few years. That's because we are giving the police the powers they need. Whether that is stop and search, increasing jail terms, and confiscating around 90,000 weapons.
Added Mr. Sunak: "Of course we will always want to do to make sure that our streets are safe for our young people."
As the issues that led to the London stabbing epidemic go unaddressed (or poorly addressed), violence plays back into the loop, enforcing the environment that generated it.
The criminals, victims, and their underlying environment remain in an endless cycle of violence, uninformed media vitriol, and failures to appropriately address real issues.
"We should do everything we can to tackle violence against young people in particular."

Rishi Sunak
UK Prime Minister