Reading Time:
3
minutes
In a major initiative to combat the rising rates of severe childhood obesity, the National Health Service (NHS) in England is set to open 10 new specialist clinics.
These clinics will provide intensive support to thousands of children and young people, aiming to prevent long-term conditions like Type 2 diabetes.
The announcement of this new initiative, which brings the total number of clinics to 30, has taken place at the annual NHS Confed Expo conference in early June.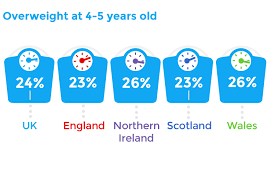 Under the program, approximately 3,000 obese children and young people aged between two and 18 will receive comprehensive assistance.
The support will encompass weight loss programs, treatment for complications, and tailored care packages that involve the whole family.
These care packages may include personalized diet plans, mental health care, and coaching.
NHS Chief Executive, Amanda Pritchard, will emphasize the urgency of intervention, stating that "doing nothing is not an option."
Early intervention can effectively prevent long-term health problems such as heart attacks and strokes.
With an investment of £18 million over the next two years, this expanded rollout doubles the ambitions set out in the NHS Long Term Plan, which aimed to introduce 15 new clinics in England.
The expansion comes in response to alarming figures revealing a nearly three-fold increase in hospital admissions of obese youngsters under 17 in the past decade.
The number of admissions has skyrocketed from 3,370 in 2011/12 to 9,431 in 2021/22 – Obesity poses a grave risk, leading to serious illnesses such as cancer and diabetes, which burden both individuals and the healthcare system.
Patients attending the new clinics will have access to a multidisciplinary team of specialized NHS doctors, nurses, psychologists, social workers, and dietitians.
These experts will assess the complications, provide personalized assistance with diet and lifestyle changes, and offer mental health support and coaching.
Moreover, the clinics will investigate the underlying factors contributing to obesity by considering the mental well-being of children and young people alongside their physical health.
Professor Simon Kenny, NHS England's National Clinical Director for Children and Young People, stresses the importance of a holistic approach to address the root causes of obesity.
By acknowledging and working with individual circumstances, these clinics aim to help children and young people lead healthier and happier lives while reducing the risk of complications such as early death, type 2 diabetes, strokes, joint replacements, and mental health issues.
Research indicates that the number of children living with severe obesity doubles from the start to the end of primary school, with approximately one-fifth of children aged 10-11 years classified as obese in England.
The impact of these clinics is exemplified by the experience of Nicky, a patient from Merseyside who received support from an NHS Complications from Excess Weight clinic.
Nicky, who struggled with weight issues and the resulting limitations, found the clinic's approach non-judgmental and effective.
By prioritizing mental health alongside physical health, the clinic helped Nicky achieve positive results and regain freedom and confidence.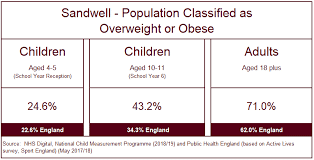 The NHS Long Term Plan aims to treat more children for severe obesity complications, thereby reducing the need for invasive treatments.
Childhood and young people's obesity can be caused by various factors, including existing medical conditions, genetics, poverty, and lifestyle.
The government is committed to combating this epidemic and has set a target to halve childhood obesity by 2030.
Initiatives such as these specialized clinics, along with investments in promoting healthier lifestyles and regulating the food industry, play a crucial role in achieving this goal.