Reading Time:
4
minutes
Derby's Caribbean community has come together to reminisce and celebrate 75 years since the arrival of the Windrush Generation.
On 22nd June, members of the Windrush Generation and their descendants were joined by council officials to commemorate the landmark anniversary at the Sir Peter Hilton Memorial Garden on Corporation Street.
Council leader Baggy Shanker introduced the event by giving thanks to Derby's Windrush pioneers for their contributions to various workforces in the aftermath of the Second World War, including the newly-established NHS.
"They went into all sorts of professions here, using their skills, knowledge, tenacity and determination to help rebuild Britain after the war," said Cllr Shanker. "I can't imagine the sacrifices that those people gave to be able to do that."
"They also brought with them lively music, fantastic food, and the Carnival," he continued. "All of these things that enrich our society today."
Arboretum councillor Cecile Wright, whose parents came to Derby from Jamaica in the 1950s, joined Cllr Shanker in emphasising the Windrush Generation's cultural impact on the city.
"Our annual West Indian Carnival is one of the highlights of the calendar of the city and attracts thousands of people annually not only from Derby, but from across the region and further afield," she said. "We're here to rejoice and celebrate a population that came to the UK and played a considerable role in developing and contributing to the success that Derby is today."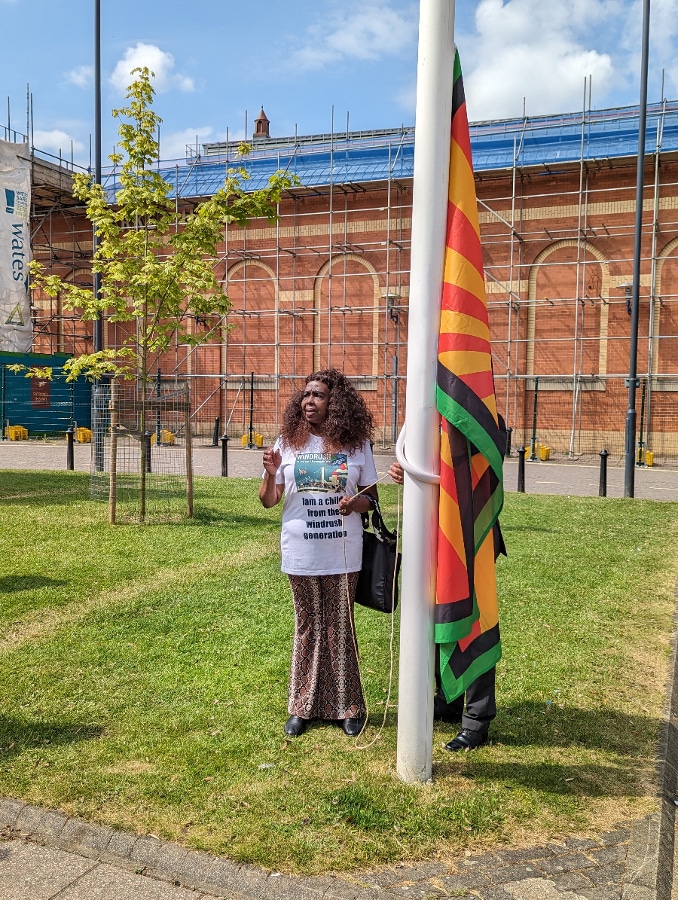 Following the speeches, Shirley Howard-Johnson – a member of the Windrush Generation who came from Jamaica to Derby as a child – was invited to raise a brightly-coloured flag bearing the image of the HMT Empire Windrush.
Shirley didn't come to the UK with her parents, but was instead raised by her aunt in Jamaica – whom she affectionately referred to as 'Auntie Mama' – and then her grandmother once her aunt moved to England.
When her grandmother passed away, Shirley moved here to reunite with her Auntie Mama, who she said had several claims to fame as Derby's first Black hairdresser, dress-maker and cake-baker.
For many children like Shirley, the Windrush period was something of a waiting game while they remained in the Caribbean. With their parents and other relatives starting new lives overseas, their familial relationships were characterised by vague stories of an unfamiliar land almost 5,000 miles away, and occasional gifts delivered in barrels.
Robert Williams, who was born in Jamaica's Manchester Parish, recalled what it was like to be away from his mother, who moved to Derby before him. "People would point up in the sky and tell me, 'Your mum's in that plane,'" he said. "Up the road from where I lived were the Spencers, who had three kids, and all of them had gone to England, too. So, when I was told I was going, I was excited to go somewhere new where all my friends were, and be with my mum."
Lorna Simpson, another child of the Windrush Generation, lived with her grandmother until she came to Derby at the age of six and met her dad for the first time. She was happy to meet him, but her transition to life in the UK was not an easy one.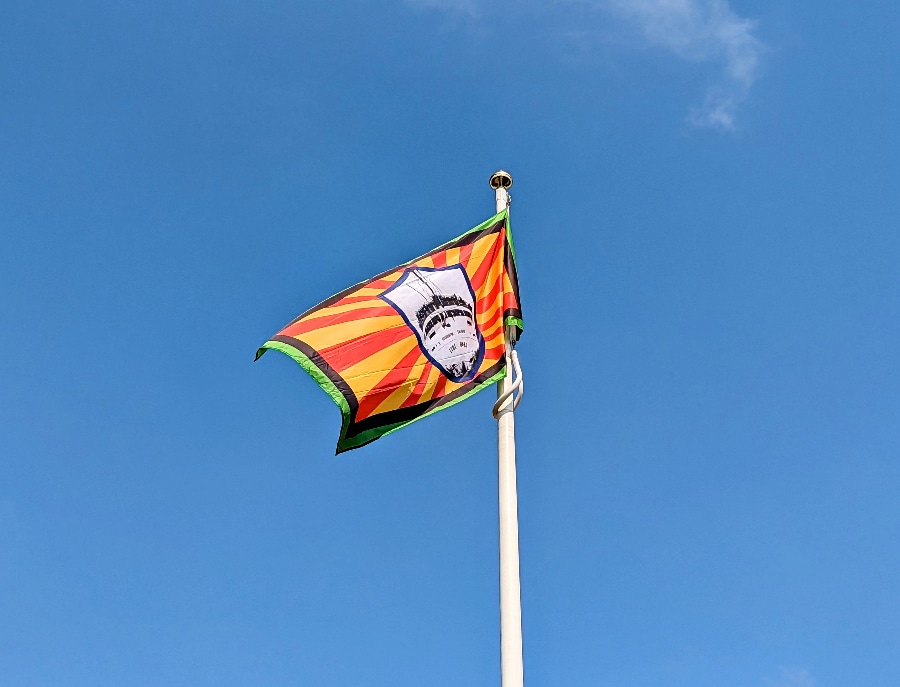 Lorna came in February and was met with cold, snowy weather – something she was entirely unaccustomed to. More challenging still, on her first day at school, a girl pointed and screamed 'What's that black thing?' at her, and similar comments persisted for the remainder of her time there. "It was traumatic," she said. "And I have never forgotten any of it."
Sadly, bullying was a regular occurance for Windrush children, who were not always made to feel welcome in their new home. Robert, who also came during winter, was pelted with snowballs at school by the other children and had to stick up for himself when they wouldn't listen to why he found the sensation jarring as someone from a warm country. Eventually, the other pupils came to respect him.
"To be honest, they couldn't mess with me at school," he laughed. "Because of all the chores we had to do at home, we came here with muscles aged eight. And when the headmaster decided to cane my hands, I told him 'Come on…where I come from, when you get caned, you can't write for the rest of the day!'"
Similarly, Shirley recalled a time when she and two other Black children were excluded from playing netball, and took it upon herself to bridge the gap. "Every time they threw the ball, I came and took it away," she said. "Eventually they said we could play, and I even became captain."
Reflecting on the hardships faced by Black children within education, Cllr Wright said: "The Windrush Generation came as aspirants, so when their children struggled in the schooling system, they established supplementary schools.
"For them, education was seen as a passport to success, so it is not surprising that in this country today, one of the groups that disproportionately enter higher education are those from the Black community. The centrality of education is still within the community, and we are now seeing the results of that come to fruition."