Reading Time:
3
minutes
 A new website has been launched by Nottingham City Council to support Nottingham's ambition to be the first carbon neutral city in the UK by 2028.
The Carbon Neutral Nottingham website brings together in one place a range of information about what is happening to make the city more sustainable.
The website aims to offer practical advice and opportunities for residents to reduce their own carbon footprints. There are dedicated sections for each of the nine key themes of the city's Carbon Neutral Action Plan – Buildings, Energy, Transport, Waste, Water, Stuff, Protecting the City, Nature, and Removing Carbon from the Atmosphere.
Councillor David Mellen, Leader of the Council and Portfolio Holder for Carbon Neutral Nottingham said: "The Carbon Neutral Nottingham website is a fantastic resource. Explaining the city's ambition and getting people in Nottingham involved is a key part of our plan."
Mr. Mellen said the site will make it easy for people to understand why reducing the city's carbon emissions is important and how they can get involved.
Said Mr. Mellen "We're making progress on delivering the actions set out in our Carbon Neutral Action Plan, but we need to get everyone involved in taking steps to reduce their own environmental impact if we're to achieve our target of becoming a carbon neutral city by 2028.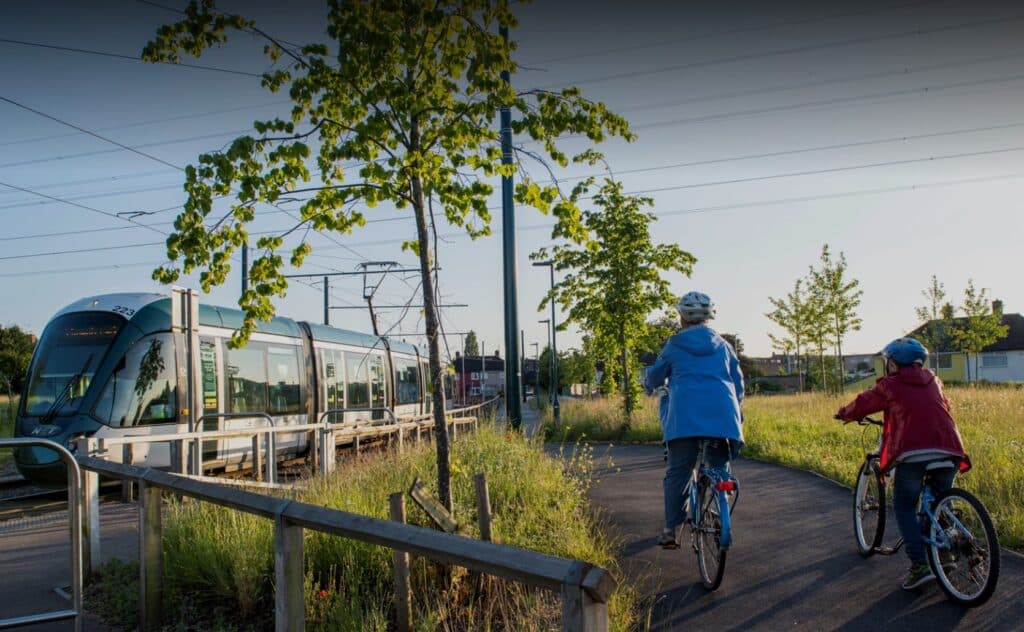 "Everyone's actions make a difference, no matter how big or small."
Tackling the climate crisis is one of Nottingham City Council's key priorities. The Earth's average temperature has increased dramatically over the past 100 years, and 2022 was the UK's hottest year on record.
"I hope that bringing information from across the city together into one place helps people to understand how their actions will make a difference and motivates them to do what they can to reduce their emissions.
During the heatwave in July 2022, temperatures reached 40.3 degrees Celsius in neighbouring Lincolnshire, which is the highest temperature recorded in the UK.
Our changing climate is largely driven by the burning of fossil fuels – for example when we drive petrol or diesel vehicles, fly in planes and heat our homes using gas.
These activities increase the amount of carbon dioxide in the atmosphere and cause the planet to warm – the Council is directly responsible for just 3% of Nottingham's carbon dioxide emissions – so it is vital that everyone in the city does what they can to reduce their environmental impact. 
Reducing emissions to zero
Nottingham is on track to become Carbon Neutral by 2028. That would make us the first city in the UK to achieve that goal.
But what does that actually mean?
Climate change has become a cause for concern across the world.
The last 4-year period has been the warmest on record, extreme weather events are becoming more severe and common, where July 2019 recorded the highest UK temperature of 38.7°C.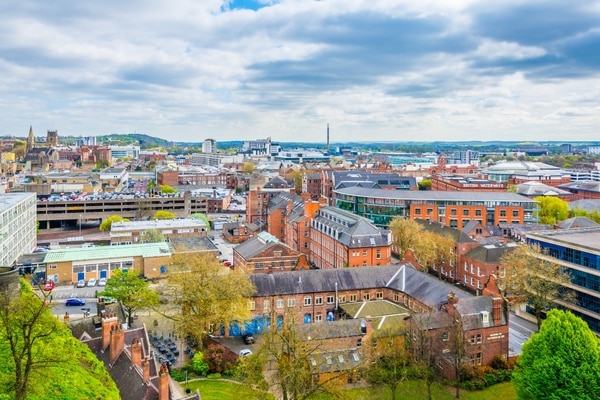 A big factor in the change in our climate is the impact of gases, mainly CO2, in trapping heat in the atmosphere.
This has led to over 300 local authorities declaring climate emergencies and the realisation of the need to rapidly reduce carbon emissions to zero.
Carbon neutral 2028 Plan
The Carbon Neutral Action Plan sets out high-level objectives to achieve a resilient and sustainable carbon-neutral Nottingham by 2028.
The document is broken down into four main sections, covering a range of themes: Carbon Reduction Measures (including transport, the built environment, energy generation, waste and water, and consumption), Carbon Removal. Resilience and Adaption and Ecology and Biodiversity.
This 251-point plan sets out where we in Nottingham need to go and focuses on the actions the council and others can take now.
"Together we can make Nottingham the UK's first carbon-neutral city, bringing benefits to all," said Councillor Mellen.
"The Carbon Neutral Nottingham website is a fantastic resource." 

Councillor David Mellen
Leader of the Council and Portfolio Holder for Carbon Neutral Nottingham