Reading Time:
3
minutes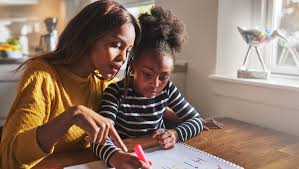 Mommy is 30 years old. She is a single mother of two who lives with her two children in Mambo, Sierra Leone.
Mambo is a neighbourhood in Sierra Leone, 30 minutes from the capital Freetown. It is well known for its waterfall. 
Mommy has been a single mother since her two children were young. She has been looking after them by herself without the support of anyone.
Unfortunately, mommy comes from a poor family that has not been able to support her. They stayed in the villages while she had to come to town when she was younger to make money. 
In the rural villages of Sierra Leone, job opportunities are scarce and there's not much for the youth.
When they are able to work, the youth usually go to the cities where the opportunities are. This is what Mommy did when she was able to. 
That's when she met the father of her children, not long after coming to Freetown. For a while he was taking care of her and their children. She did not go to school or had the chance to learn skills so he was the only income at home.
Unfortunately for her, soon after her first born reached 5 years old, he left them for another woman. Prior to that he had been very abusive to them. 
Clemence, 28, is a single mother of two, who lives in London with her children. She has been raising them on her own since they were toddlers. She left their dad after he started getting abusive to her.
Her family lives in Ireland, and have not been able to support her either. But fortunately for Clemence, as soon as her expartner started getting abusive, she was able to report him and since she doesn't work full time as she is the single mother, she has been able to get support from the UK government.
For Clemence, life is far much better than Mommy's who has noone to turn to when her chips are down.
Clemence gets benefits from the UK government to support her and her children with daily living.
For Mommy life is tough. She, and her children faces life alone and she is struggling to make ends meet and she finds it hard to support her children.
She says: "I struggle each month to make ends meet, but we have a roof over our head." 
For over a month now, Clemence has been supporting Mommy and her children. Mommy's children were not going to school and now, thanks to Clemence support, they are.
School fees for both children are the equivalent of just £28 for a year, which, for Clemence won't make a difference but for Mommy is a lot. 
Continues Clemence "In our country we have the chance to have a government that has something put in place for single mothers. I speak with Mommy almost every day now, there, the reality is not the same for single mothers. She is also a survivor of abuse and yet the support we both received is very different." 
Clemence and Mommy are almost the same age, but because of the different systems of countries they live in their life trajectory is different. 
"Everyday, Mommy tells me how she wishes to come to the UK. I try to explain to her the reality of things here. That although it's better in terms of living conditions, for people coming from where she is, it can be very challenging to make it here" 
"It's also hard for me to understand her reality. She lives in extreme poverty, some month she makes the equivalent of £10 pounds and her and her family have to survive on that. I could never" 
Clemence plans on keeping in touch with Mommy and helping her with living costs for as long as she can. In the meantime, she also tries to do some work and understand more how racism works and how to become more of an ally for the black community.