Reading Time:
3
minutes
It was early 2022 that I started my travels, as a single parent, to Africa. I had been there before with my family, in the Central African Republic, only this time I was taking my daughter and I.
We first went to Dar Es Salam, in Tanzania, on a mission of discovering Africa, joining some of my friends already on the continent, and also connecting with grassroot organisation supporting locals, activists, change makers, to unlearn, relearn and try my best to support as best as I can.
The friends that we were joining were also from the diaspora, they had been there already for some time. They showed us around, introduced us to friends they had already met. Our integration was quick and easy.
Fast-forward to February 2023, my daughter and I are in Sierra Leone. We have been there for five months already, and this time, it's us who are welcoming friends from Europe coming to visit for a month.
It's their first time in Africa.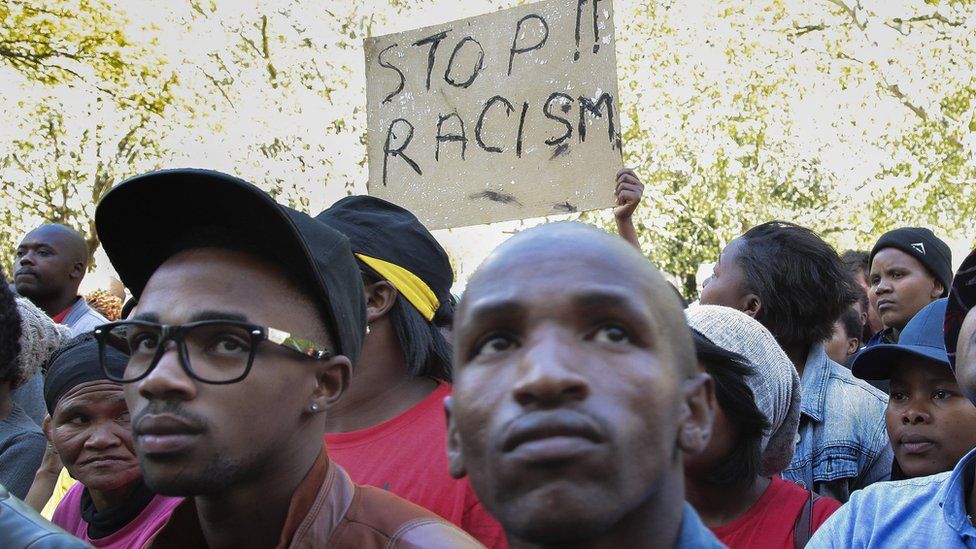 I have known two of them for two years, the third one is the boyfriend of one of them. We used to go to school together. All of them are white.
For me, it would be my first time being in Africa with white people. And knowing how aware I am of how white supremacy translates here and how people here view the West, I am a bit apprehensive.
People had already been treating Afra and I differently because we are from France, even though we are black. My experience has been mixed because of that.
If I don't open my mouth and stay quiet, people assume I am fula. The Fula, Fulani, or Fulɓe people is an ethnic group in Sahel and West Africa, widely dispersed across the region.
If I speak, they start asking questions. If I dare say I was born in France, their whole attitude changes. So I have learned to retain it. I say I originate from the Central African Republic.
My friends did not arrive all at the same time. The first one landed on the 31 of january. She made her way herself to our house and we didn't have to go get her anywhere.
The minute she arrived in the village and said she was from France, people had no difficulty directing her to my house. Soon after she arrived, people I had never really talked to before kept on stepping to my house.
She was the object of a particular attention. I think it was as uncomfortable for her as it was for me to see just how much everyone's behaviour was changing.
From then on, people kept on stopping by, treating my friend like somehow a celebrity. A few asked for pictures, for marriage. When the other two came it became even worse. People asked for money, a few asked for them to take them back to France with them.
As a person that advocates for black liberation that was very very uncomfortable for me. So I was glad when one of my friends decided by herself to act on it. But how do you change the way that people see you or what they associate you with ?
Something that is deeply rooted in racism.
A lot of the neighbourhood young girls kept on touching my friends' hair saying how beautiful they were and how they wished they had hair like this. In those moments staying silent would mean that we agreed and it would be saying to them that their hair was not beautiful. Again, internalised racism, white supremacy.
Their skin colour represents privileges and status. For most people there, to be white is to be superior. People really got out of their way for them.
The colour of their skin also represents a dark colonial legacy, it also gives them access to many places, allowing them freedom to move or do as they please. But many do not understand that being Black in Europe is not the same. On the contrary.
It's a totally different experience.