Reading Time:
4
minutes
Nottingham City Council is geared to spend more than £400, 000 on a new team to provide support to schools on relationships, sex, and education (RSE), to empower the school-going youth with knowledge that will instil into a lifelong dose of confidence, Mojatu Online has established.
The City Council will spend a total of £416,610 on the project over three years, with the recruitment process starting soon.
It is understood that Nottingham previously had a similar project, which ran until 2018, but it was stopped due to financial challenges.
According to the documents that Mojatu Online has seen, there are plans to recruit up to four members of staff for a new team for the project.
"The specialist nature of the team means that they will be able to direct towards the most effective interventions according to current best practice," reads in part the City Council documents.
The report says there are multiple areas of the country where this model has been successfully implemented including Manchester, Leeds, Hertfordshire, and Surrey.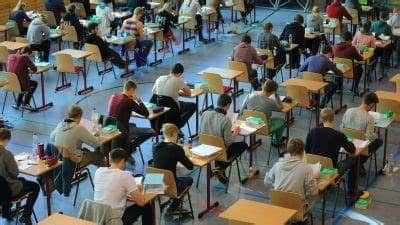 Further reads the Nottingham City Council documents: "Reported successes range from improving school packed lunches to improving the Ofsted outcome for health and wellbeing to 'Good' across 95 per cent of schools over a seven-year period."
"Measures of success were self-reported by schools and included things like setting up breakfast clubs and organising access to water bottles leading to improved behaviour and fewer cases of enuresis," continue to read the documents.
The Nottingham City Council says the team will be a "one stop point of contact" for schools to access resources around Personal, Social, Health and Economic (PSHE) education and health.
The team will provide support, training, and signposting to schools in the city.
City Council documents state: "The team will focus on prevention, providing and coordinating support across a range of areas that impact on health and wellbeing, including sexual health, drugs and alcohol education, financial wellbeing and aspirations."
Relationships and Health Education is statutory for primary schools and Relationships, Sex and Health Education is statutory for secondary schools.
But provision varies as it is dependent on the school the pupil attends.
Another focus for the team will be on 'Eating and Moving for Good Health' as statistics show that in Nottingham City, the proportion of year six children living with overweight, and obesity is 40.8 per cent.
Recent predictions put that at 50.7 per cent by 2028/29.
The team will be an "important vehicle" to educate and influence eating habits in early life.
'Vulnerable to exploitation'
In January 2016, Nottingham City Council produced a charter on RSE and called on all schools in the city to sign up.
The charter outlines the requirements for lifelong learning about the emotional, social, and physical aspects of growing up and sexual health.
It calls for age-appropriate RSE for children at primary age right through to teenagers.
The charter encourages schools to view RSE as a key element of their work to safeguard pupils, and asks for three things: to sign up and complete an audit of current RSE provision, to create and action plan and develop existing RSE and finally to evaluate, assess, and monitor progress – share good practice with others.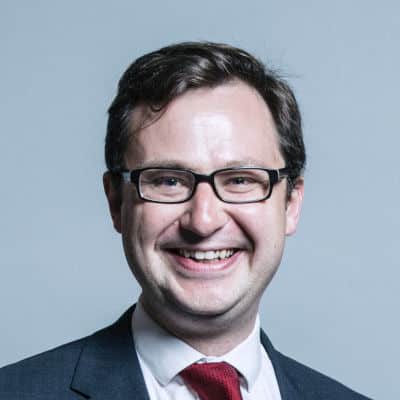 A lack of appropriate RSE may make youngsters more vulnerable to exploitation and inappropriate sexual behaviours because they have not developed the knowledge of what is right and wrong, or the confidence to seek help.
In 2018, Nottingham North MP, Alex Norris praised Nottingham's Relationship and Sex Education (RSE) Charter in Parliament.
Mr Norris spoke in the House of Commons on Tuesday February 6th during a debate about statutory personal, social, health and economic (PSHE) education.
In his address to parliament Norris said in praising the charter: "In Nottingham thanks to the excellent work of Catherine Kirk and Councillor Sam Webster, we introduced a Relationship and Sex Education Charter and sought to encourage schools to sign up to it.
"Currently, 70% of all schools in the city have signed up to the charter and in the two years since the launch it has received a very positive response."
He added: "This is to equip our young people to pass what I call the 'Friday night test.' When they are wherever they are when they're out and about on a Friday, do they have the knowledge and skills to make good decisions? Because we won't be there, teachers won't be there, and parents can't be there all the time."
Norris's speech concluded with urging the Ministry for School Standards to examine Nottingham City Council's work in the hope that it can serve as an example of good practice which can be spread further.
"This is to equip our young people to pass what I call the 'Friday night test."

Alex Norris
Nottingham North MP