Reading Time:
3
minutes
A McDonald's restaurant in Nottingham city centre has been identified as a "problem area" where children and young people may be spotted and be targeted for abuse and exploitation by criminals.
Nottingham City Council has had recently employed extra staff in a bid to tackle the abuse and exploitation of children and young people in the city.
It follows an inspection by watchdog Ofsted, which rated the council's Children's Services as 'inadequate' last year.
The Council has since put in place an improvement plan is now in place to address concerns.
John Matravers, head of safeguarding at the council, said: "For the citizens of Nottingham, it is really important to recognise the signs of abuse and exploitation when they see it.
"We are also now working very closely with colleagues in the voluntary sector, with the police, colleagues in the county, looking at areas like McDonald's in Clumber Street, which is very well known for being an area which has free Wi-Fi, where children gather, that is known, and there is a need there for that disruption to those criminal activities that can happen around there."
The council is focussing on children and young people who may go missing from home, or care, who can be particularly vulnerable to abuse and exploitation.
When they return council staff must aim to conduct a return interview within 72 hours.
Mr Matravers said: "You will all be aware we were significantly criticised in the Ofsted report in terms of the quality and timeliness of our return to home interviews. They were, at the time, around 24 per cent within statutory timescales.
"It is so important because there is the chance that when the comeback, there is something that is available to us to try and learn what has happened. I am pleased to say we now have a dedicated manager to the missing and exploitation post, who is really starting to make an impact.
He added: "We have not only recruited there, but successfully recruited two additional workers, which doubles the capacity of the team from two to four."
The police have said some vulnerable Nottingham children face particular risk of sexual exploitation, modern slavery and other exploitation from criminals including 'county lines' gangs, which use children to ferry drugs across county borders, often using public transport.
Mojatu Online has gathered that during a Children and Young People Scrutiny meeting on March 30, councillors were told the McDonald's branch on Clumber Street has been identified as a "problem area" where criminals could make contact with vulnerable children.
McDonald's says staff at the branch are already "mindful" of spotting children who might need help and it intends to meet the council soon to discuss next steps.
On average the council expects to conduct 1,800 to 1,900 return to home interviews.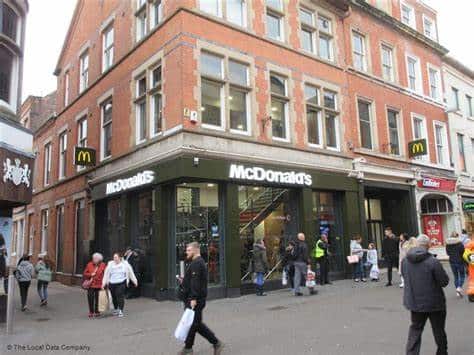 In March the council conducted 46 per cent of interviews within the target time.
Nicole Harris, head of service for fieldwork, added: "It is also important to recognise that Ofsted also saw strengths in our response to exploitation and they felt our risk assessments were deemed detailed and robust and multi-agency meetings were effective at reducing risks.
"That doesn't mean we are complacent. This is an area that is constantly moving and there is still a long way to go."
Councillor Georgia Power (Lab) questioned why Nottingham does not have a dedicated child exploitation strategy and how residents and business owners may be trained up to identify issues.
Mr Matravers said the council will have a strategy "by the summer", with further work with McDonald's staff in Clumber Street "coming up".
A spokeswoman for McDonald's told the Local Democracy Reporting Service restaurant staff will be meeting with the council in the coming weeks to discuss the issues.
"As part of our work in the local community, our Clumber Street restaurant works closely with the local BID [Business Improvement District] to provide safe spaces for young people when needed," the company said.
"Our restaurant crew are also mindful of children and young people who might require support and will be meeting with the council to further discuss how to work together in this area. "McDonald's restaurant in Nottingham a 'problem area' for potential child exploitation.
"We are also now working very closely with colleagues in the voluntary sector, with the police, colleagues in the county, looking at areas like McDonald's in Clumber Street."

John Matravers
Head of safeguarding, Nottingham City Council