Reading Time:
2
minutes
A six-and-half months prison sentence handed down to an unruly and violent black young man who assaulted a Nottingham Express Transit (NET) travel officer has been welcomed by the city's tram operator and officers who investigated the unprovoked attack.
The court heard that 30-year-old Salmou Njie, on boxing day last year, started shouting at a tram driver at the Forest Recreation Ground stop and was challenged about his behaviour by travel officers conducting an operation to clamp down on fare dodgers.
But, despite their efforts to de-escalate the situation, the court was told, he became aggressive towards them and kicked one of the staff members to the back of her knee and tried to grab her around the neck before running off.
Following police inquiries, Njie, of Cairo Road, Old Basford, who is of African ancestry and heritage, was later arrested and found to be in possession of a small bag of cannabis.
He was subsequently charged.
Njie appeared before Nottingham Magistrates' Court last Monday having been found guilty of assault by beating and pleaded guilty to possession of cannabis.
He was also convicted of two further counts of cannabis possession, on 22 January 2023 and 12 August 2022, and two counts of failing to surrender to custody.
Chris Wright, Managing Director of Nottingham Trams Limited, said the 26-week custodial sentence Njie was given should act as a warning and deterrent to others.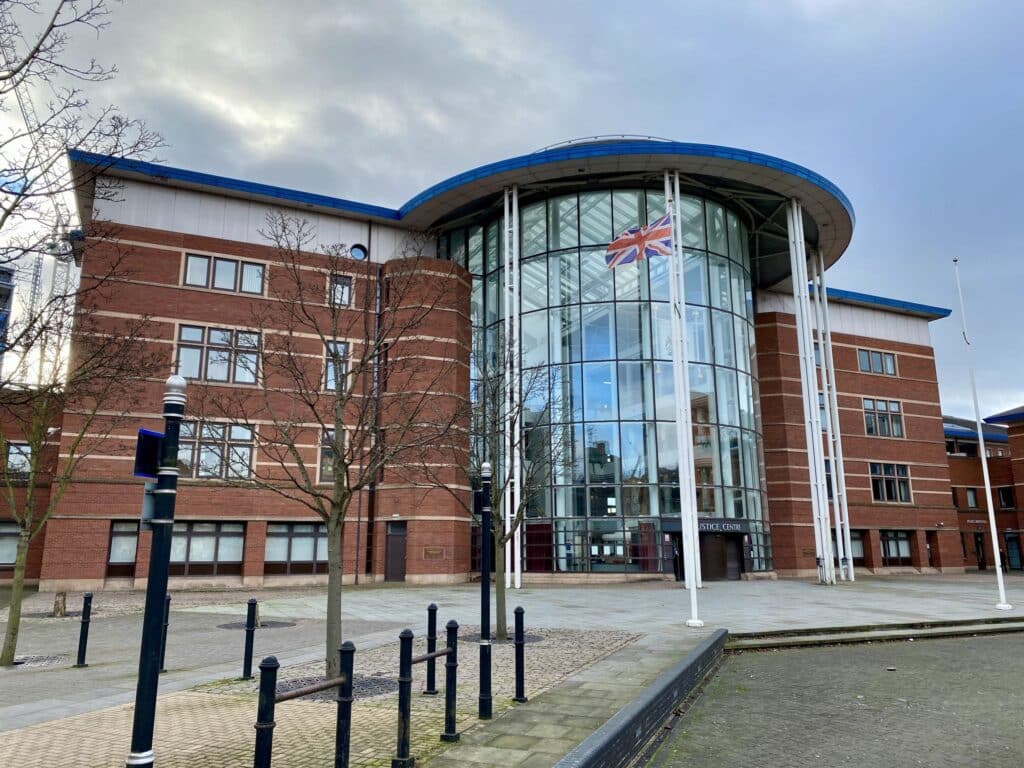 "We simply will not tolerate any abusive behaviour towards our employees who work tirelessly to provide a valuable public service.
"Fortunately, nobody was seriously hurt during this incident, but assaults of any kind can have a lasting impact on the wellbeing of the victim and we will always do all we can to help bring offenders to justice.
"We are pleased that, as in previous cases of assaults on our staff, this unacceptable attack on someone who was simply doing their job has resulted in a jail term for the perpetrator."
Sergeant Richard Hunter, of Nottinghamshire Police, added: "We continue to work closely with our colleagues at NET to ensure the tram remains safe for both customers and staff.
This cooperation includes sharing CCTV footage and regular operations to deter crime.
"This was an assault on a NET employee who was just trying to defuse the situation along with her colleagues.
"Thankfully, we were able to track down Njie and bring him to justice for his heinous actions.
"I hope this case acts as a warning and deterrent to others who think such senseless behaviour will be tolerated in our communities."
"Thankfully, we were able to track down Njie and bring him to justice for his heinous actions."

Sergeant Richard Hunter
Nottinghamshire Police