Reading Time:
5
minutes
East Africa and Tanzanian celebrated songbird, Zuhura Othman, who is popularly known by her moniker, Zuchu, has made another history with her new biopic romantic song Utaniua which has garnered over one million views just hours after she released the video.
In March 2021, Wasafi Classic Baby (WCB) signee, Zuchu made history by becoming the first female artiste in East Africa to clock one million subscribers on YouTube.
She also became the first female artiste in Africa to achieve such a milestone within 11 months after she was signed to WCB under Diamond Platnuz, real name, Naseeb Abdul Juma Issack.
On June 17, 2021, Zuchu became the first female artiste in East Africa to be awarded the Golden Plaque by the YouTube Community after her channel surpassed the one million subscribers, making her the first female artiste in Africa to achieve such a milestone within 11 months.
In July 2021, Zuchu became the most watched female artiste in the whole of East Africa, after accumulating over 200 million views on her YouTube Channel.
She is undeniably the most promising artist from Tanzania and the entire East Africa at the moment, having topped the African charts on different platforms with her hit song titled "Sukari" with over 70 million views on YouTube, becoming the most watched song in Sub-Saharan Africa in 2021 and the first female artiste in Sub-Saharan Africa to clock over one million views on YouTube within 22 hours through her song, Sukari.
By releasing the video, which features one of Africa's undisputed king of Bongo Flava, Diamond Platinumz, the Tanzanian music royalty, Zuchu has filled her promised she made to her fans after releasing her eagerly awaited hit song, Utaniua.
The song title, Utaniua, which means 'you will kill me,' and in the song's context, Zuchu, the woman is telling her man, Diamond Platnumz, who is acting in the video as her lover, that he will kill her with love, of course in a good way.
Initially, Zuchu hinted about the coming of this Utaniua song through her Instagram page a few days ago when he posted a teaser of the song and thus brought a new trend to her fans about his new arrival.
This is the first song from Zuchu for this year 2023 since she last did Kwi Kwi kwi late last year.
On Utaniua, Zuchu brings us her Zanzibar fusion and vibe as she uses her mellow voice to hail love and how her partner loves and cares for her.
Zuchu is grateful and clearly admits that she is deeply in love to the point of leaving the keys to her pleasure in her lover's pocket.
In addition, Utaniua Zuchu has used the 'Bongo' Flava style while decorating this tune with standard Kiswahili along with sensual love poetry.
Of course, this song reminds us of the Zuchu of 2020 who rocked East Africa with his "I Am Zuchu" EP.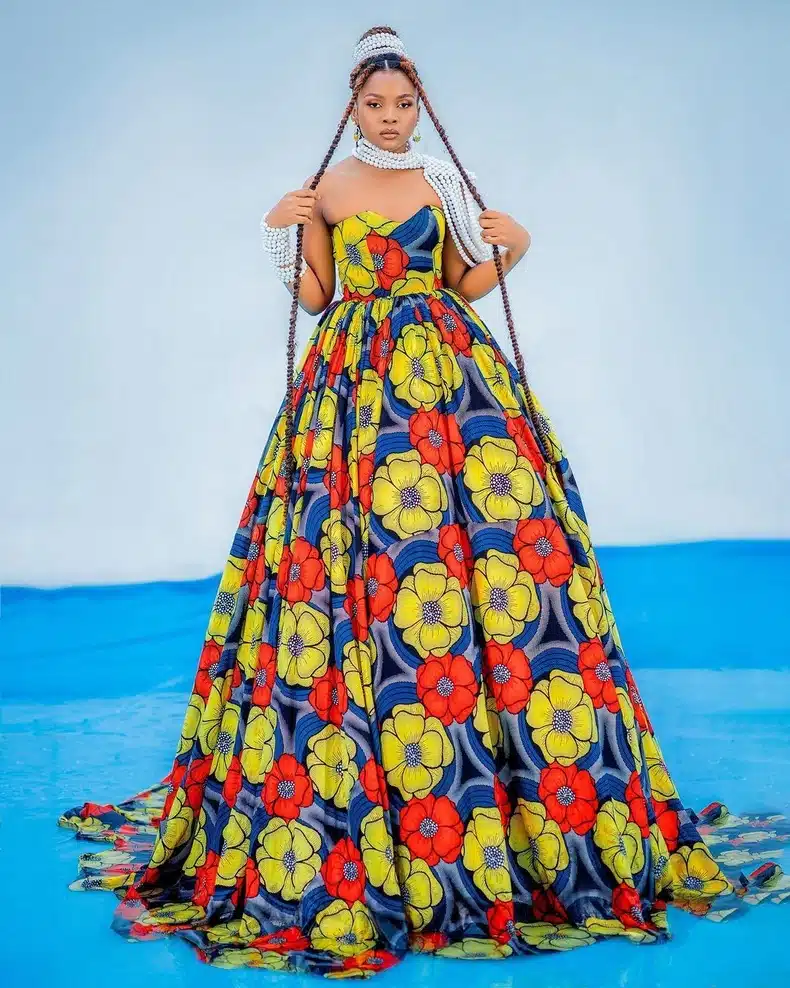 This has been prepared by Trone, a music producer from Tanzania who also collaborated with Zuchu in preparing the 2021 Sukari song, which was the most viewed song on YouTube in 2021 South of the Sahara desert.
The song tells the story of a young lady who wants to be married off to a man whom her father has agreed with and features her boss Diamond Platnumz.
In the video, Zuchu and Diamond are in a romantic relationship with Zuchu telling her lover that she is almost being married off.
The message surprises her young lover who makes a quick dash to Zuchu's home and flees with her.
She sings of how their love began simply as a joke but they got serious with each other.
On the day of her wedding day, she flees leaving her parents distraught. With her soon-to-be-in-laws flocking to their home ready to fetch Zuchu they are informed that she is not there.
Efforts of her father to explain the situation to them fall on deaf ears, and he results in calling her daughter who does not pick up.
On the other hand, Diamond Platnumz and Zuchu travel to the city where they live as husband and wife.
Unknown to them, her father has organised a search for Zuchu, and one day, they almost bump into each other.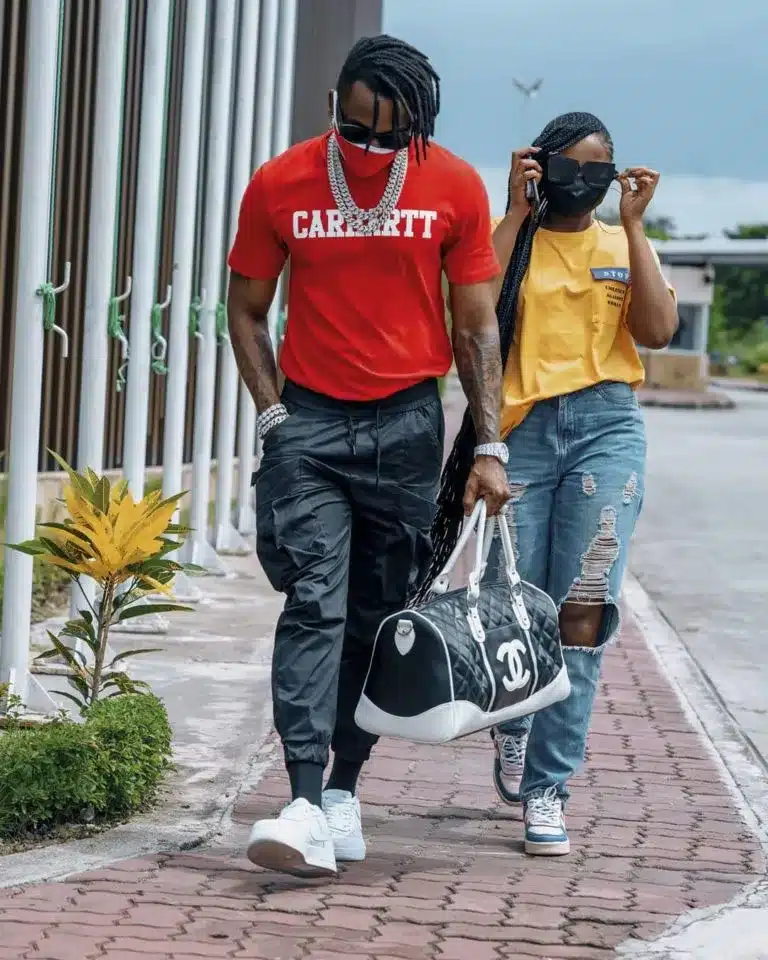 The two love birds take some steps back before they are noticed and dress differently masquerading as two men.
When they meet the father and he shows them the photo of her daughter whom he is looking for, the two inform him that they have not seen 'her.'
However, one day while they are dancing in the rain, her father bumps into them and Zuchu is in utmost shock.
The song's audio was released in February this year.
Zuchu and Diamond Platnumz are among other WCB artists who have been releasing their song's audio a month or two before they do a video.
Great qualities, great artist
Born on 22 November, 1993, Zuhura Othman Soud best known by her stage name Zuchu, she is A Tanzanian Musician, Songwriter, and performer signed By Diamond Platnumz music label, 'WCB Wasafi.'
Zuchu is the daughter of the Tanzanian legendary Taarab musician, Khadija Kopa who inspired her to join the music industry along with her late Brother Omar Kopa and the legendary Tanzanian singer Lady Jaydee.
Zuchu started singing at a tender age basing on the fact that see comes from a Musical background, she first rose into the music scene in 2015 from the first edition of Tecno own the stage in Lagos, Nigeria, where she was among the Tecno Own the stage competition contestants.
She was later introduced to Diamond Platnumz by her mother, where she started as Diamond Platnumz backup singer on all his concerts.
In four years of recording and been in the pipeline, working on her craft, perfected her vocals, writing skills and stage presence and not giving up her dreams, Zuchu she was officially signed and introduced in April 2020 with her debuted Extended Playlist dubbed "I Am Zuchu".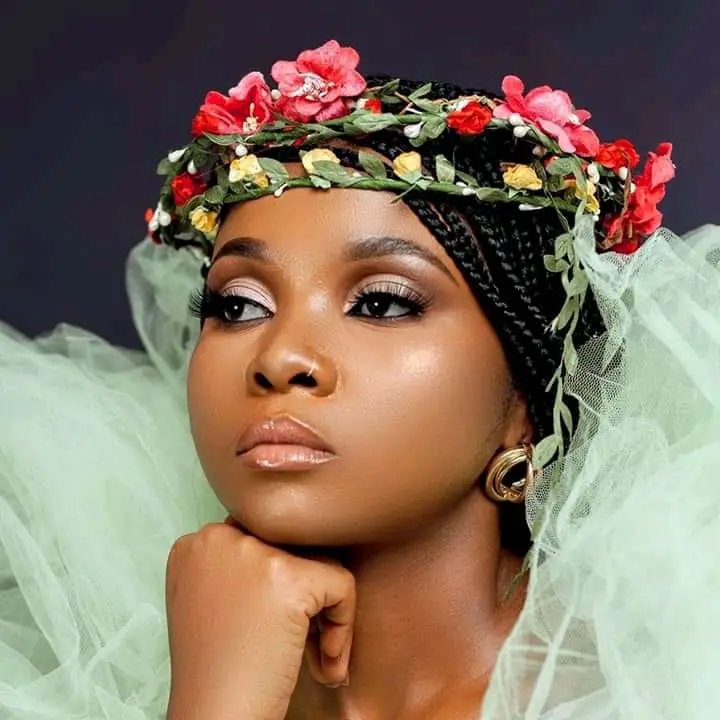 The EP became the top streamed Album on Boomplay and Audiomack Tanzania in 2020 and Zuchu became the most streamed female artist on all the digital platforms in East Africa.
She surprised set and breaking her own records with just months into the music industry.
The iconic and super talented Diamond Platnumz, one of the modern greatest international musicians to have come from the African soil with so many hits described Zuchu as the best female artist in Africa at the moment.
"Zuchu is the best female artist in Africa right now. She is super talented," said the Yatapita singer.
In June 2020, Zuchu registered her name in the books of History in Tanzania and East Africa, by becoming the first female artiste to be awarded the Silver Plaque barely two months after joining the streaming platform.
In October 2020, Zuchu was among the three (Diamond Platinumz and Rayvanny) Tanzanians who made it to the 2020 Grammy Awards consideration list.
The 2020 African Muzik Magazine Awards (AFRIMMA) saw Zuchu crowned as the Best Newcomer Artiste.
In November 2020, Zuchu was appointed as Tridea Cosmetics brand ambassador, a Cosmetics company in Tanzania and later introduced as the new Darling Hair Brand Ambassador in Tanzania.
Zuchu poses all the great qualities that make a professional artiste who is ready for the music industry; Patience, Passion, Persistence, Go-getter attitude, Team Mentality and Discipline.
"Zuchu is the best female artist in Africa right now. She is super talented."

Diamond Platnumz
Wasafi Records CEO and Singer