Reading Time:
3
minutes
Kenya's cosmopolitan metropolis, Nairobi, is well known for its terrible traffic congestion, which clogs the city's roads and irritates its citizens. Long periods of time spent in traffic not only waste a lot of time, but they also raise air pollution and lower productivity. Aiming to reduce congestion and build a more effective and sustainable transportation system, initiatives are being made to upgrade the transportation infrastructure and promote substitute modes of transportation.
The lack of suitable road infrastructure to accommodate the expanding population and rising vehicle ownership is one of the main causes of traffic congestion in Nairobi. Investments are being made in the development and modernization of road networks in order to address this. To improve traffic flow and give commuters alternate routes, road construction projects, including the creation of new roads, bypasses, and flyovers, are being carried out. Additionally, road maintenance plans are crucial for ensuring the efficient operation of the current road infrastructure and minimizing bottlenecks and delays.
In Nairobi, improvements are being made to the public transportation networks in addition to the traditional road infrastructure. For consumers to choose mass transit over private vehicles, a dependable and effective public transportation system is essential. In order to improve efficiency and dependability, the government is working with the transportation authorities to modernize the fleets, introduce intelligent transportation technologies, and add dedicated bus lanes to the current bus system. By lowering the reliance on private vehicles and minimizing traffic congestion, bus rapid transit (BRT) systems can offer a viable and affordable means of transportation.
Promoting alternate forms of transportation is another crucial component of solving Nairobi's traffic problems. It can be beneficial to promote walking and cycling as viable alternatives for short-distance travel. Creating dedicated bike lanes and bike-sharing programs can encourage more individuals to use an environmentally friendly method of transportation. Furthermore, walkability can be improved and a healthier and more sustainable city can be promoted through pedestrian-friendly efforts like the establishment of pedestrian zones and upgraded walkways.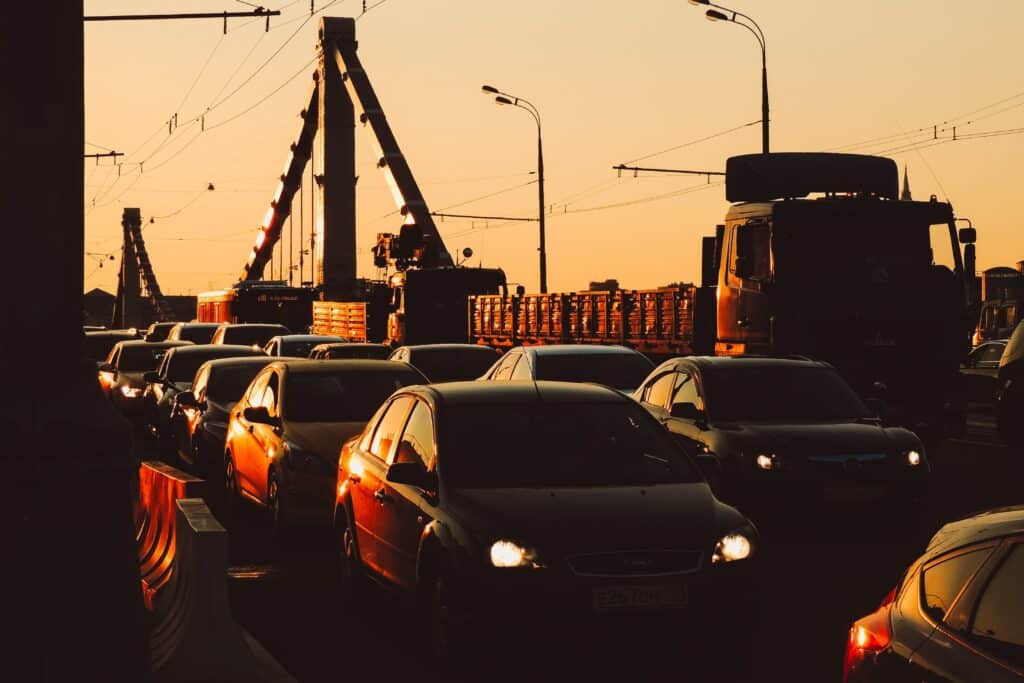 A major factor in reducing traffic congestion is the adoption of technology-driven solutions. Traffic signal optimization, real-time traffic monitoring, and intelligent parking systems are examples of intelligent transportation systems that can enhance traffic flow and ease congestion. Additionally, encouraging commuters to share automobiles through the use of digital platforms for ride-sharing and carpooling can help to reduce the overall number of cars on the road and improve resource efficiency.
Nairobi traffic congestion needs to be addressed with a comprehensive strategy that requires cooperation between many parties. To create and implement successful policies, collaboration with municipal planners, transportation authorities, private sector businesses, and community organizations is crucial. Public education initiatives can inform people about the advantages of sustainable transportation options and motivate them to use more eco-friendly forms of transportation.
Long-term planning and sustainable urban development must also be given top priority. Long commute times can be cut down, mixed-use areas that encourage walking and lessen reliance on vehicles can be created, and long commutes can be avoided by integrating transportation and land-use planning. Reducing peak-hour traffic congestion can be accomplished by putting money into affordable housing close to job hubs and offering incentives to enterprises to implement flexible work schedules.
The expansion of infrastructure, better public transportation, the promotion of alternate modes of mobility, and technology-driven solutions are all necessary to address Nairobi's traffic congestion. Nairobi can pave the path for a more effective and sustainable transportation system by making investments in transportation infrastructure, promoting sustainable modes of transportation, and implementing cutting-edge techniques. A city where traffic congestion is avoided, time is optimized, and air pollution is decreased, leading to an improved quality of life for its citizens, requires a joint effort from all stakeholders.