Reading Time:
3
minutes
Empress Revolution CEO Rufaro Hwindingwi celebrates her seven-year reign with a bespoke business networking event.
Makeup artist and entrepreneur Rufaro specialises in makeup for special occasions and also luxury brow services, such as brow wax and shape and henna brow tints. The superstar is located in a modern salon on London Road.
Many sophisticated members of our community joined together to celebrate Rufaro's journey. The event was held with class, passion and flair, perfectly displaying admiration for the hostess and her massive achievement of staying in business for so long. Hers is a true show of strength and determination – not every journey is as easy as it seems.
Lectures were given by special guests regarding business, including sharing their many ups and downs and elaborating on business strategies and tactics – the dos and don'ts. They clarified the steps at the start, such as seeking guidance, knowledge and officiation from governing officials or even business and legal consultancy, which all helps a budding entrepreneur flow into the stream of business and innovation, having their back covered and protected furthermore.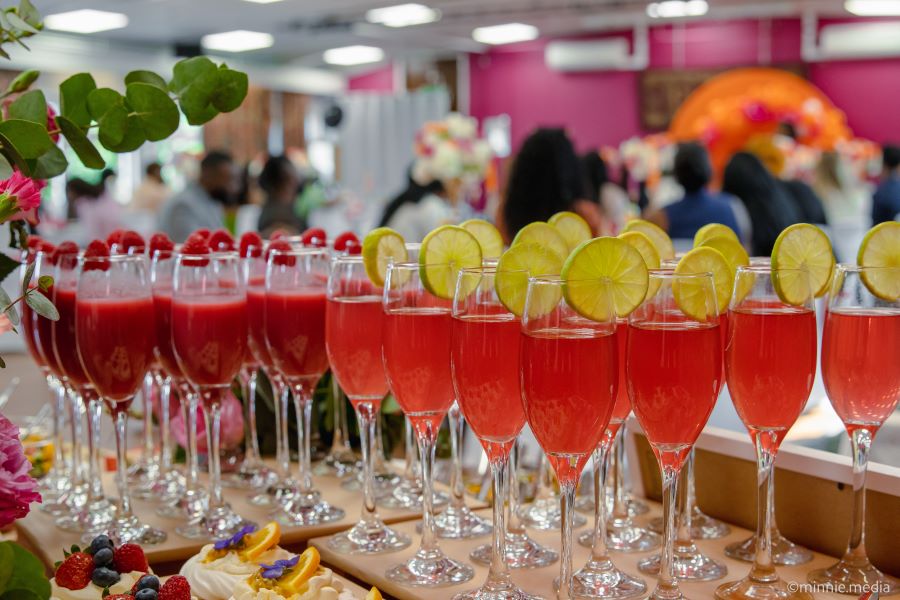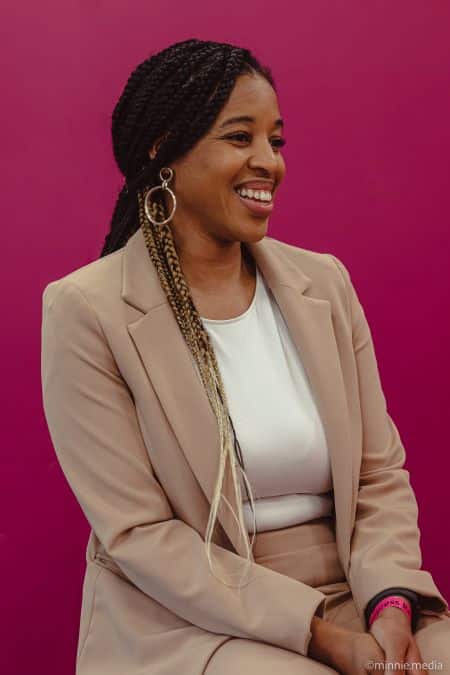 Jasmine Naomi, described as 'a beacon of inspiration for individuals and entrepreneurs seeking to unleash their full potential' is a business performance coach who has been transforming lives and businesses with her unique approach and profound insights.
Renowned for her commitment to clients and their personal growth and professional excellence, Jasmine asked "What is it that I want, that isn't monetary?" before unravelling the truths of fulfilment. She said it was essential to prioritise what goes on in your mind and life to allow space for all the positive and negative lessons you've already applied to your way of living. Later Jasmine said living from month to month is a common occurrence in the UK, but you wouldn't assume having your own business could also lead to such stressful times. It's not what anyone wants for themselves. Comfort is enemy number one. Comfort kills dreams.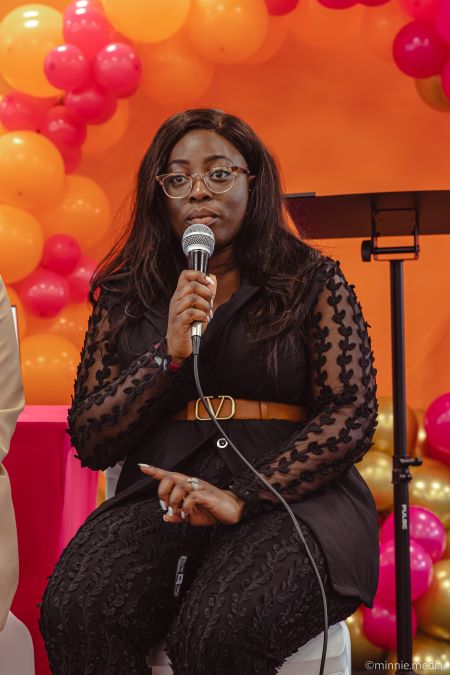 Ayo Odusanya, representative of the distinguished legal consultant firm Lead Collective, delivered exceptional legal guidance. The firm strongly believes in building strong and lasting partnerships between themselves and their clients, with deep understanding of the unique underlying principles and needs of each individual and business, ultimately providing guidance that correlates with their goals. "Sign the contract", she said, urging attendees not to allow what goes on in your personal life to affect your business. Certain stipulations will cover your back, especially if things hit the pan.
The classy event, held at Spondon Village Hall, included a wide variety of stalls and also a phenomenal food display made fresh from scratch by Art Food Kitchen – owned by another excellent female innovator Marta Knapek – who are specialists in creative catering and food styling. The entertainment and engagement was at its peak, and the environment was welcoming and emphasised togetherness in our community. It was also great for networking too, as many talented like-minded individuals had joined together.
Rufaro surprised the audience with an announcement in which she unveiled her new joint organisation at the well-attended business brunch, which was named, 'My Sisters Wealth Org'. She said: "The organisation aims to help ignite the passion in entrepreneurs and empower business owners especially in the start up stage. Through our events, workshops, members club and business mentoring." Bear in mind this has taken years of planning, preparation and consideration – almost seven years, in fact.