Reading Time:
6
minutes
Adoption East Midlands and Nottinghamshire County Council have joined forces in supporting this year's National Adoption Week amid calls for many people to adopt as many children in the city, the county and the region.
This year's campaign from You Can Adopt celebrates different generations of adopted people to show how adoption has changed through the decades and to encourage potential adopters to come forward to change the life of children who are still waiting for a permanent home.
Shelagh Mitchell, Group Manager, Adoption East Midlands, said:
"This National Adoption Week, we want people to find out more about adoption. People from all walks of life can make wonderful adoptive parents who could provide a loving, stable home for young people who need them.
"If you are thinking about adoption, or would just like to find out more, I would encourage you to get in touch today, or join one of our information events where you can ask questions, have an informal chat with staff and hear the experiences of those who have adopted with us".
A powerful set of portraits captured by royal, fashion and portrait photographer Philip Sinden – who was adopted himself in the 1970s – have been released.
The portraits show striking imagery of eight different people who were adopted between the 1960s-2010s, and bring to life how adoption has shaped, and continues to shape, their lives whilst highlighting how adoption has changed over the years.
The campaign also includes a short film that shines a spotlight on the positive impact adoption has had on the individuals' lives, and the strides made in the sector to put children and their sense of identity at the heart of the adoption journey.
Each year, Adoption East Midlands needs to find permanent homes for around 150 children. If you, or someone you know, is thinking about adopting, enquiring with Adoption East Midlands' dedicated team is the first step to what could be a life changing journey.
Jake and Oli, a couple from the LGBTQ community who have adopted two children through Adoption East Midlands, spoke about their experience and said:
"Having adopted two dual heritage children with additional needs, we realise first-hand the importance of providing a loving and nurturing home for children, especially those who may typically wait longer to be adopted.
"The adoption process is certainly a rollercoaster ride filled with lots of different emotions. But being parents to our boys is truly amazing and rewarding and we wouldn't change it for the world."
They added: "For anyone considering adoption, I would say just be open minded and take your time, it's definitely worth it.
"Adoption East Midlands supported us throughout the whole process. They really get to know you as individuals and tailor the support to meet yours and your children's needs".
"We are urging people to come forward and find out more about adoption so that local children can find the right adoptive family and grow and thrive."
They further said that becoming an adoptive parent gives you the chance to be a part of that and change a child's life for the better.
Nottinghamshire County Council's Cabinet Member for Children and Families, Councillor Tracey Taylor, said:
"We are once again extremely proud to be supporting National Adoption Week. There is still a huge need for more people to come forward to adopt.
"I would urge anyone who is considering adopting to get in touch with our team at Adoption East Midlands and find out more about the variety of support and services available to help you on this incredible journey".
Think adoption, expand your family
Nottingham City Council is encouraging people thinking of starting a family or expanding their existing family to 'think adoption'.
Their latest campaign 'the first step to creating your forever family' aims to place adoption at the forefront of people's minds.
Of those Nottingham children in the adoption process* around 50 are waiting for prospective parents to come forward – half of these are in sibling groups of two or more**.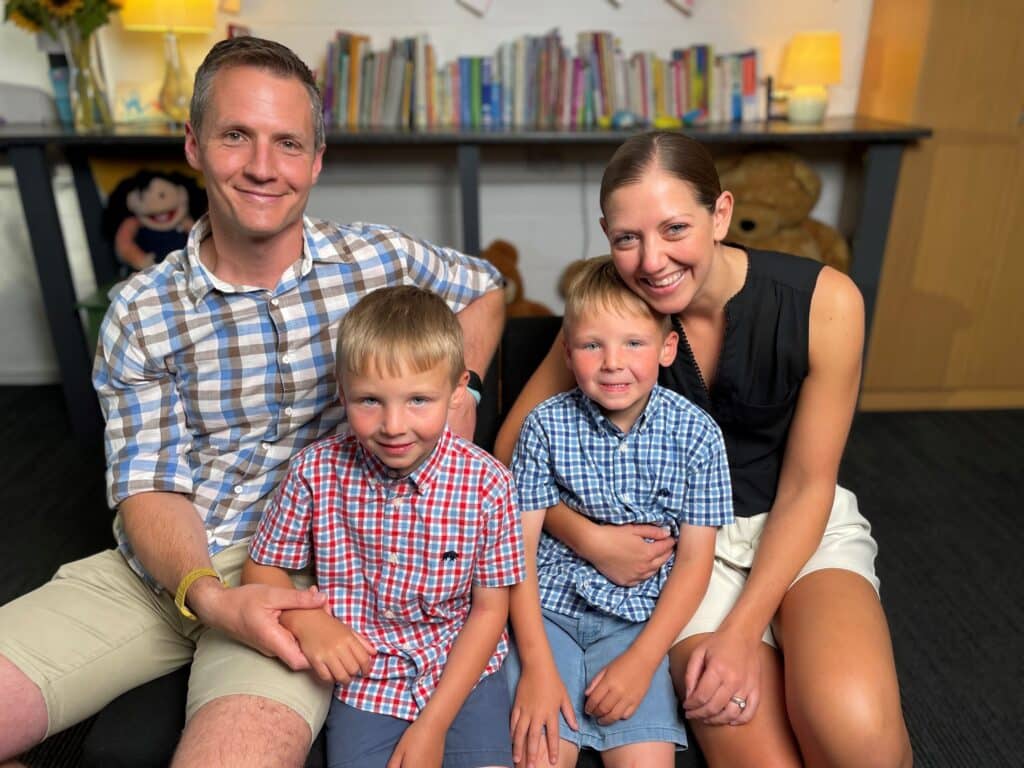 Being placed with a brother or sister can help a child settle into a new family and gives them a positive sense of who they are – it keeps the unique bond that they can never have with anyone else – siblings who are separated may find it hard to cope with adoption on their own.
Julie and Peter*** have seen for themselves the real benefits of keeping siblings together – they became adopted parents to a sibling group of three in July 2013 – two twin boys aged three and a girl aged four.
Julie admits it is hard work and the sudden impact of having three children come all at once was a shock.
"But we can't imagine life without them. They share a common bond and have supported each other by being adopted together. It's brought us closer as a couple too."
Julie and Peter's decision to adopt came after a few years of trying to conceive during their early forties and considering the IVF route.
A TV programme on adoption which spurred them into action. "Living on the border of Derbyshire, we made enquiries with all of their neighbouring authorities.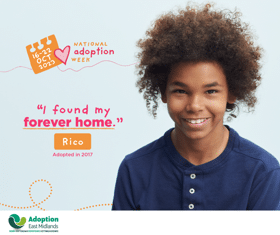 "We were turned away by most because of our location," Julie explains. "We attended an open day held by Nottingham City Council after seeing an advert and came away feeling inspired by "a brilliant presentation" and meeting so many people from all walks of life."
Like many people wanting a family Julie felt the biological and emotional desire to parent their 'own' children. "But we were in our forties," Julie explains "And
knowing we wanted more than one child narrowed down our options." Knowing what impact they could make to the lives of children was a big motivation for Julie and Peter.
"It's been life changing," says Julie.
Julie and Peter say they are fortunate to be in a good position financially and have the time, space and love to give. Whilst working full time can be an additional pressure, they access help when they need it and say a support network is important.
"But we can't imagine life without them. It is a privilege to be given the gift of three lovely children."
Recent changes to the adoption process are helping to reduce delay in finding loving homes for children in care.
The application process is now in two stages and those who meet the criteria could be approved within six months of applying****. Second time adopters are fast tracked to the second stage.
The latest adoption figures support this; showing a 26% in the number of children adopted from 2013 to 14 and the number has since been rising rapidly through the years.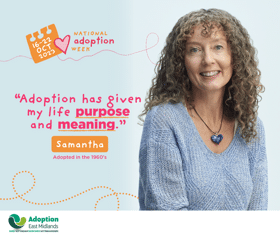 Postive impact
Adoptions in Nottingham also increased during the same period but greater success has been achieved more recently from April to September 2014 – with 36 adoptions compared to 13 in the same period last year, a 177% increase.
Councillor David Mellen, Portfolio Holder for Children's Services said: "I'm really pleased to see our efforts to reduce delay is having a positive impact both in terms of children and prospective parents waiting less time to start a new family life.
It's often harder to find suitable families for sibling groups and we are very keen to encourage people to consider sharing their home with brothers and sisters who want to stay together."
"I would like to encourage anyone who's thinking about adopting a child or siblings to come along to one of our monthly information evenings to meet the team and hear real life stories from our adopters.
"Adoption is a life changing experience and these events really help people to gain a better understanding of what's involved to help them decide if adoption is the right option for them."
The city council's campaign features images of different family scenarios to help demystify people's views on who can adopt.
"Being single, a same sex couple, married or divorced should not be a barrier to adoption and we welcome enquiries from all sections of the community," says Cllr Mellen.
"There is still a huge need for more people to come forward to adopt."

Councillor Tracey Taylor
Nottinghamshire County Council's Cabinet Member for Children and Families