Reading Time:
3
minutes
A trigger-happy Notts County Football Club staunch fanatic who ran onto the pitch for a £25 bet by one of his friends has been slapped with a three-year football banning order.
Life long Magpies fan, Jake Pavier will now not be able to watch his team's return to the Football League after he jumped over barriers from the Derek Pavis stand, ran across the pitch, and then jumped over the barriers into the 300-strong Jimmy Sirrel away end.
The 28-year-old was detained by stewards before being handed to police.
The incident happened in the 86th minute of Notts' National League home match against FC Halifax Town played at the Meadow Lane Stadium earlier this year on January 28, 2023.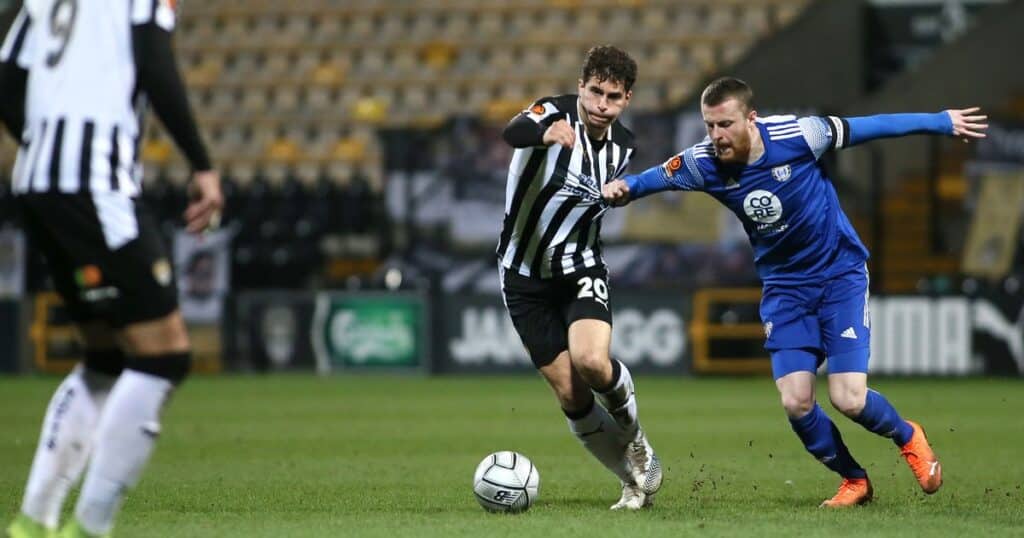 Pavier, of Wolds Drive, Keyworth, Nottingham, pleaded guilty to going onto the playing area at a football match, contrary to the Football (Offences) Act.
As well as the banning order, he was fined £138, ordered to pay £85 costs and a £55 victim surcharge when he appeared at Nottingham Magistrates' Court on Wednesday, June 7, 2023.
Pavier has now been banned from entering any premises for the purpose of attending any football matches in the UK for the duration of his order.
He must also adhere to a number of other conditions, including notifying the football banning orders authority of any changes in any of his names, home/temporary address, and receipt of any new travel authorisation.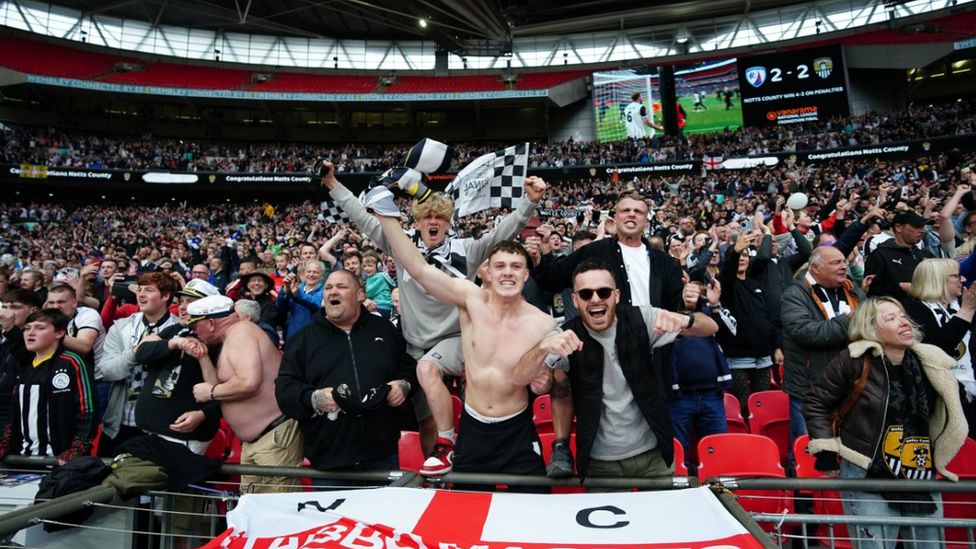 If Pavier breaches any of the conditions, he could face up to six months in prison, a hefty fine, or both.
Inspector Craig Berry, of Nottinghamshire Police, said: "Pavier's actions could have potentially incited others to get involved in wider disorder.
"His behaviour posed a risk to the safety of fans, stewards and police who were in the vicinity.
"The field of play is a player's place of work. The players and staff should feel confident that they are protected and safe to fulfil their roles, without feeling fearful of being attacked.
"Football banning orders are not the panacea to end all football-related offences, however on these occasions they are necessary to prevent further offences and deter others.
"As a force, we are committed to protecting the safety of fans at football matches and we take a zero-tolerance approach to any illegal activity.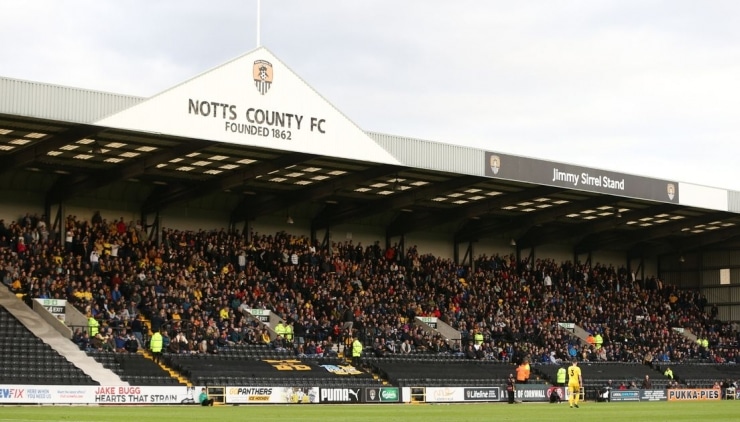 "Football is a sport that should be an enjoyable, safe environment for fans of both home and away sides and sentences such as this one reinforce our positive stance against football-related disorder."
Pavier has also been issued with a football banning letter by Notts County Football Club.
A club spokesperson added: "This punishment serves as evidence of how seriously the authorities consider offences of this nature.
"Not only will individuals who enter the field of play face strong punishment, they can also bring heavy fines upon their own club.
"Our message to supporters is to keep off the pitch at all times."
"This punishment serves as evidence of how seriously the authorities consider offences of this nature."

Notts County spokesperson.