Reading Time:
3
minutes
The Police say they are are keeping an 'open mind' over the motive in the barbaric Nottingham attacks in which three people were brutally killed and three more injured but hinted that they are not ruling out terrorism.
Nottinghamshire Police are working alongside Counter Terrorism Police to establish the facts after city attacks left three people dead.
The three, who have been murdered, are two 19-year-olds university students and a 60-year-old man who is said to be an uber driver.
Police reports indicate that the suspect stole a van from the 60 year old man he killed which he used to attempt to kill three others.
The identity of the knife-totting suspected murderer has not yet been fully disclosed by the police but sources have confided in Mojatu Online disclosing that the 31 year old man at the centre of the murders is an African man from west Africa but his nationality has not been declared just yet.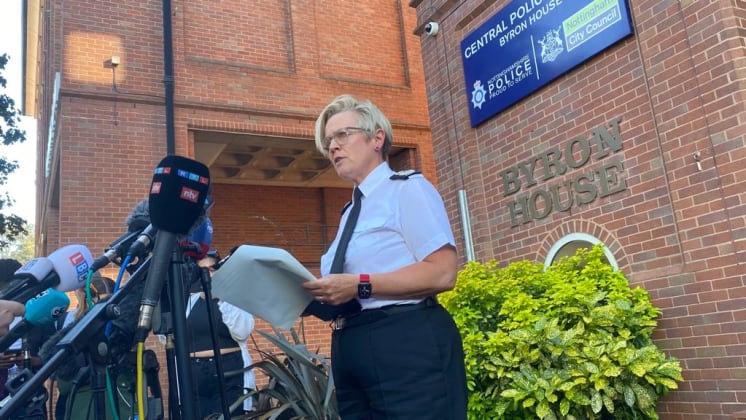 In a press conference Nottinghamshire Police boss, Chief Constable Kate Meynell said the police are keeping an 'open mind' of the motive of what happened.
The Nottinghamshire Police boss, Meynell, said: "This is a tragic series of events which has led to the lives of three innocent people being taken and left another member of the public in a critical condition in hospital.
The Chief Constable Meynell has since reassured the community that they are now safe to go into the city centre.
The Nottinghamshire Police chief said: "There is no one else outstanding who we are searching for in connection with the attacks.
"My thoughts are with all the families affected by this shocking incident, and we will be working extremely hard to understand exactly what has happened."
She explained: "We are at the early stages of the investigation and need to determine the motives behind these attacks and will keep the public updated as soon as we are able to say more."
Chief Constable Meynell declared that the police are keeping an open mind as they investigate the circumstances surrounding these incidents and are working alongside Counter Terrorism Policing to establish the facts – as they would normally do in these types of circumstances.
"We do have a man in custody who has been arrested on suspicion of murder. Currently, we do not believe there is anyone else involved in this incident.
"It is safe to go into the city centre but there are a number of streets that will remain closed including Ilkeston Road, Magdala Street, Milton Street and Maple Street. This is so officers can gather evidence in order to understand what has happened," she said.
Officers were called to IIkeston Road, Radford, just after 4am on Tuesday, June 13, after two people had been killed.
Officers were then called to another incident in Milton Street, in the city centre, where a van had attempted to run over three people.
One man is in hospital in a critical condition while two others are believed to have suffered minor injuries.
A man was also found dead in Magdala Road, Mapperley Park, shortly afterwards.
Police have arrested a 31-year-old man on suspicion of murder and he remains in police custody.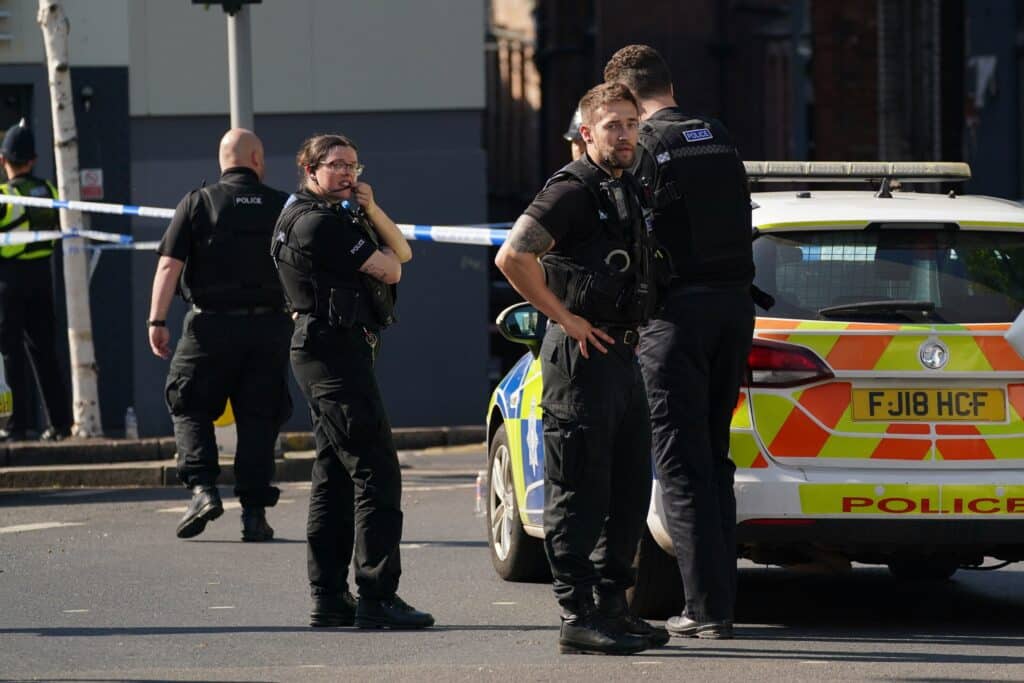 A number of major roads in the city centre will remain closed as a thorough police investigation is underway. Currently, police are not looking for anyone else in connection with the attacks.
"My thoughts are with all the families affected by this shocking incident, and we will be working extremely hard to understand exactly what has happened."

Chief Constable Kate Meynell
Nottinghamshire Police Chief