Reading Time:
8
minutes
"They were fantastic and loved by everyone."
The two hugely talented teenaged university students and a respected man in his 60's murdered in the early hours of Tuesday on Ilkeston Road and Magdala Road respectively in Nottingham in a brutal knife-attack have been described as 'fantastic, bubbly, beloved and respected people loved by everyone.
Heartier and sombre tributes are massively outpouring for the two 19-year-old University of Nottingham students and rising sports personalities, who were killed around 04:00 am on their way home from a night-out, as many people who knew them say the two were great and kind people and always happy and cheerful.
Touching tributes have also been paid for a man in his 60's, who was found fatally knifed in Magdala Road – believed to have killed in the attack and has had his van stolen by his attacker, who later used the stolen van to run over three people in Milton Street in Nottingham city centre.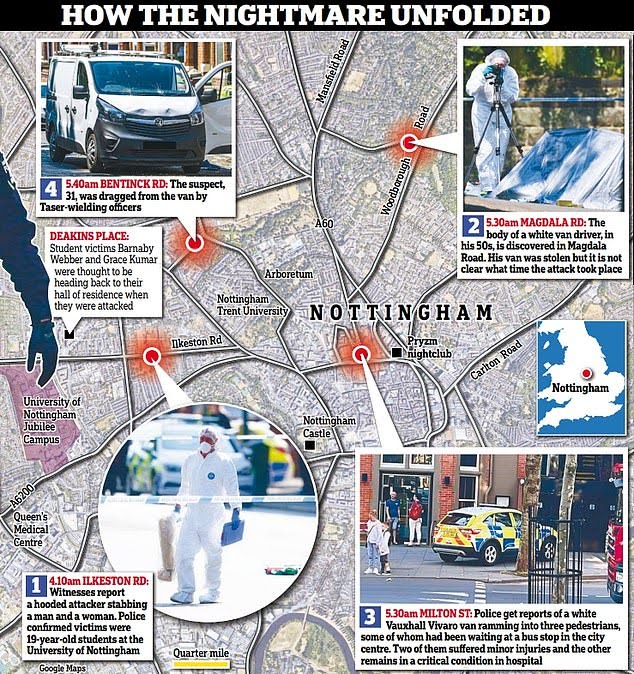 The three victims' identities have all been confirmed to be a promising and rising Cricket player Barnaby Webber, talented England national team hockey player and medical student, Grace Kumar, both 19, and and Mr. Ian Coates, 65, who for worked the L.E.A.D. Academy Trust as a school caretaker.
Police officers tasered and arrested a 31-year-old black West African man who remain detained in police custody on suspicion of murder and attempted murder of three other people.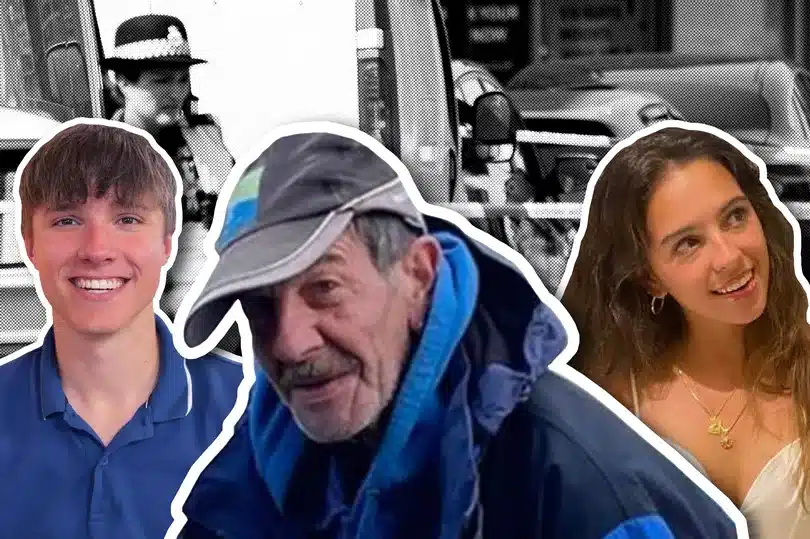 'Shocked and saddened'
Hours after the shocking attacks, which put Nottingham City on a standstill, at around 12:30 pm armed police cut off Ilkeston Road- where the teenager students were stabbed to death.
The University of Nottingham said it was "shocked and devastated" as it revealed two of its students were among the dead.
"All of us at Nottingham are deeply shocked and saddened by the deaths of two of our students," Vice Chancellor Shearer West said in a statement.
On Tuesday Students turned out in solidarity at a vigil at St Peter's Church later on Tuesday, with flowers left for the victims and one card made out to 'Grace'.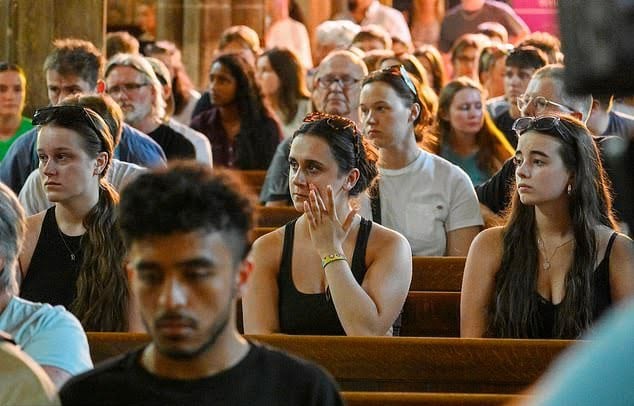 'Horrified and disturbed'
In an exclusive interview with Mojatu Online on Wednesday, an eyewitness, Rodrigo Edwardo, 20, a Nottingham Trent University second year student said he is horrified and disturbed as he witnessed the two students, who he knew, being stabbed as he was also coming from a night out clubbing in the city centre.
"I am horrified and disturbed. I am lost and deeply saddened. What I saw cannot go away from my mind and I don't think it ever will. I witnessed two innocent people that I interacted with every day.
"Those two any anyone else doesn't deserve to die in this way. They didn't do anything wrong. They didn't provoke anyone. They were just young people with a future ahead of them going home and minding their own business."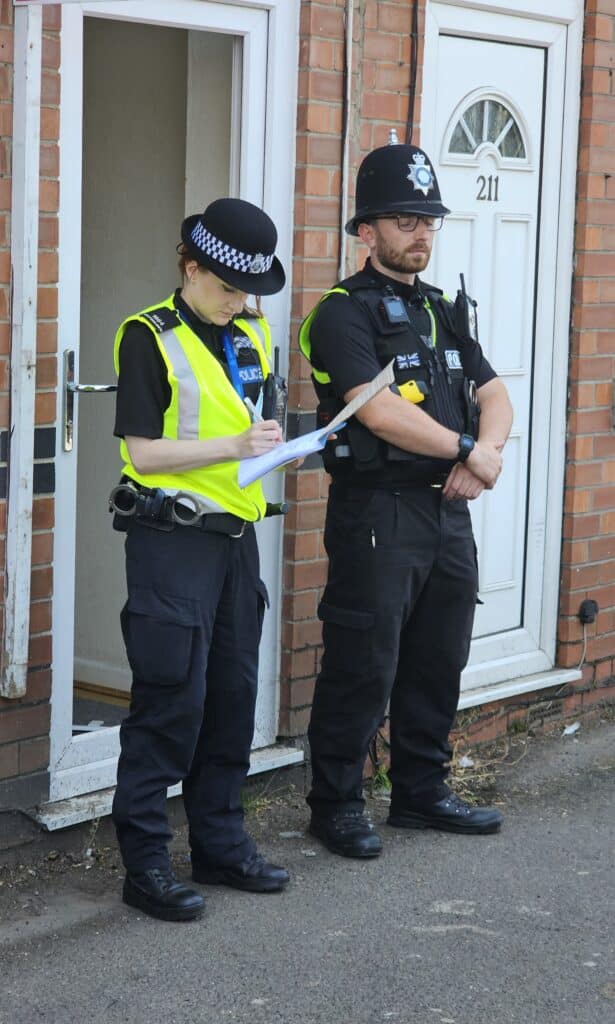 In paying his tribute Edwardo added: "The two were friendly, lovable, loving, fantastic, kind and bubbly people who were loved by everyone. They both were talented athletes but very humble and down to earth. May God warmly and kindly receive their gentle souls."
Edwardo said everything happened so fast but recalls that the attacker was wearing all black and was putting on a hood over his head.
'Two bright lights'
Another witness recounted: "Two bright lights have been switched off forever. A country's future has been robbed. Their families have been robbed. The world has lost. This is really sad and I hope justice will be done.
"I still don't believe that my two friends are gone forever. I am really sad," said a University of Nottingham student who chose only to be identified as Shanique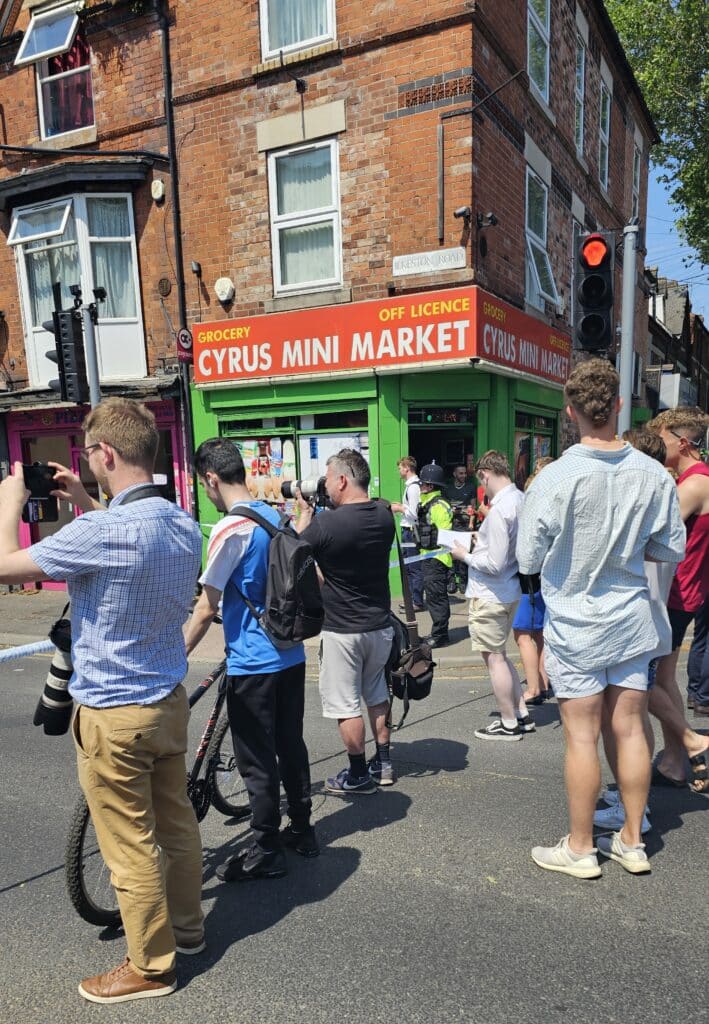 A witness, who chose anonymity said he saw a man and woman being stabbed on Ilkeston Road at around 4am.
A middle-aged man said he heard awful, blood-curdling screams and there was a "black guy dressed all in black with a hood and rucksack grappling with some people.
"I saw him stab the lad first and then the woman. It was repeated stabbing – four or five times. The lad collapsed in the middle of the road," the witness nareated.
"The young girl stumbled towards a house and didn't move. The next minute she had disappeared down the side of a house, and that's where they found her.
"I'd say it all happened within five or six minutes. The attacker then just walked off up Ilkeston Road towards town, as calm as anything."
'Senseless murder'
The family of cricketer Barnaby said "complete devastation is not enough to describe our pain" – labelling his death as a "senseless murder."
Webber's family said: "Complete devastation is not enough to describe our pain and loss at the senseless murder of our son.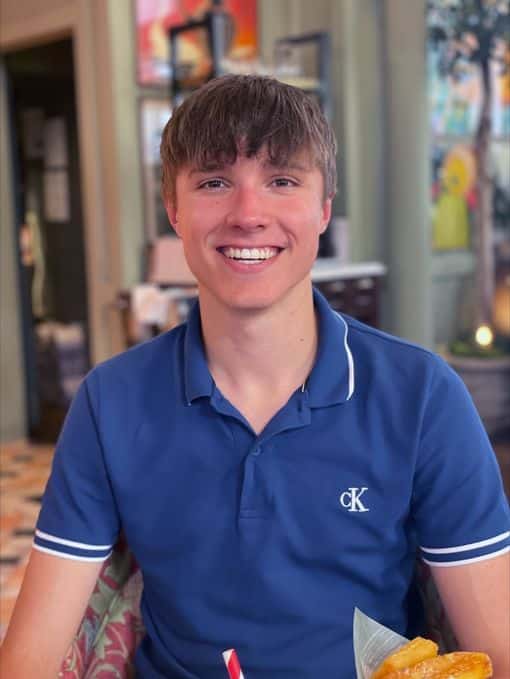 "Barnaby Philip John Webber was a beautiful, brilliant, bright young man, with everything in life to look forward to.
"At 19 he was just at the start of his journey into adulthood and was developing into a wonderful young man
"As parents we are enormously proud of everything he achieved and all the plans he had made."
'Popular hockey player'
A Nottingham University student who was stabbed to death as she walked home was a rising England Hockey star whose hero father was awarded an MBE for saving the lives of three teenagers knifed in a gang attack.
Grace O'Malley Kumar, 19, was walking home after a celebratory night out in the city to mark the end of exams with fellow student, 19-year-old Barnaby Webber, when they came across a hooded knifeman.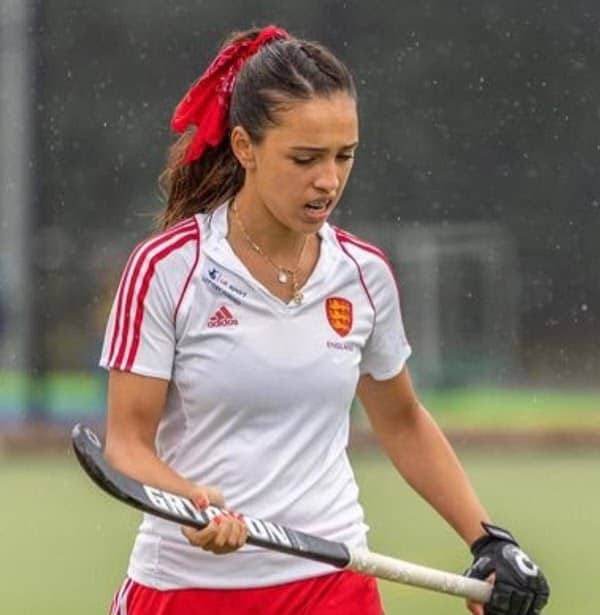 Tributes were also paid to Grace, who was a popular member of England hockey teams, according to the sport's governing body.
England Hockey tweeted: "We are all deeply saddened by the news of the tragic death of Grace Kumar.
"Grace was a popular member of the England U16 and U18 squads and our thoughts are with Grace's family, friends, teammates and the whole hockey community at this time."
'Beloved and respected'
Mr. Ian Coates' employers, the L.E.A.D. Academy Trust, described the third knife-attack victim as a "beloved and respected member of the Huntingdon Academy staff".
In a statement confirming the death of Ian Coates, Ross Middleton, Executive Headteacher, Huntingdon Academy and Warren Academy, said:
"Ian was a much-loved colleague who always went the extra mile for the benefit of our children and will be greatly missed.
"As a school community, it will take time to process this deeply upsetting news. We wish to extend our sympathy and condolences to all those affected by yesterday's tragic events."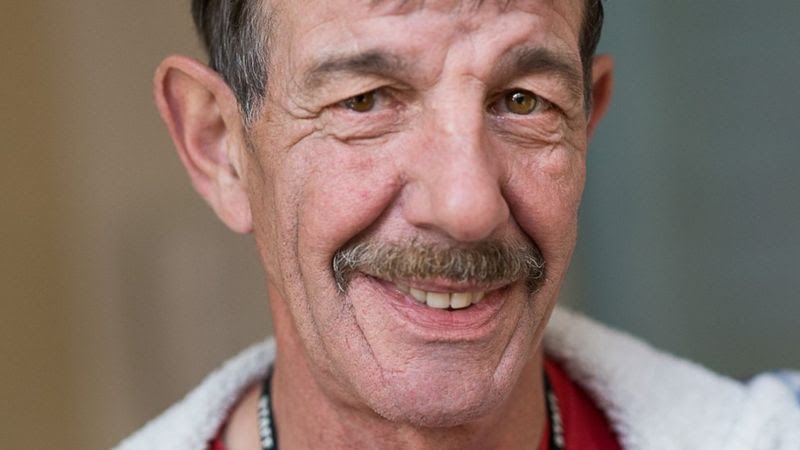 'Never got angry'
Diana Owen, chief executive of the L.E.A.D. Academy Trust, said: "I am deeply shocked and saddened to hear about this tragic news.
"Ian was a beloved and respected member of the Huntingdon Academy staff. My thoughts are with his family and friends during this extremely sad time."
A former pupil at a secondary school where Ian Coates used to work described him as an "amazing man" whose kind words and encouragement paved the way for the life she now leads.
Kaleigh Wylie, 35, from Nottingham, said she attended the River Leen School in Bulwell, also known as the Bulwell Academy, in the early 2000s when he was the caretaker.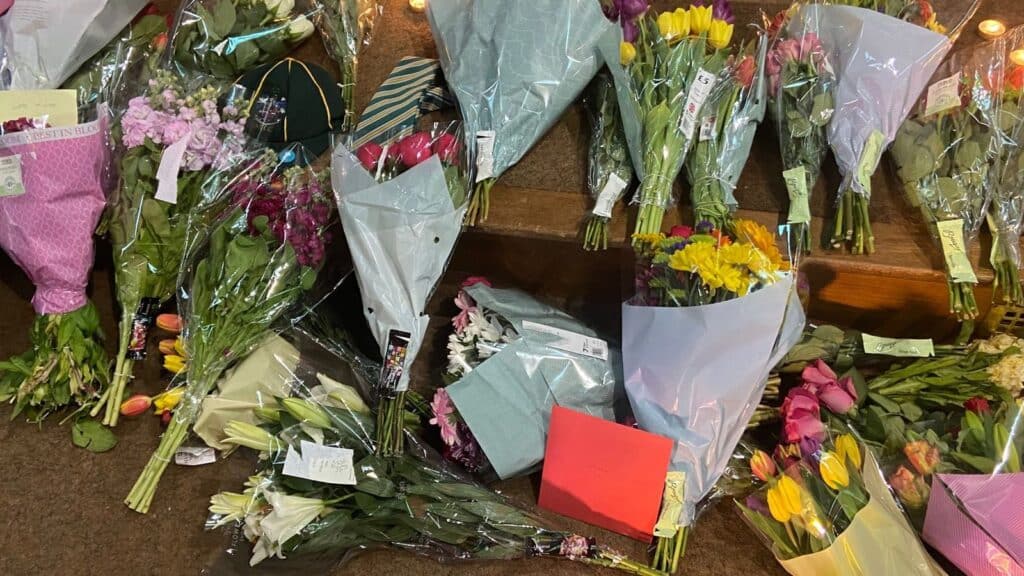 "Ian helped pave my life from the age of 16 and I am where I am today for the kind words and encouragement from Ian," she told the PA news agency.
"He loved his job, he loved us children, it's just heartbreaking."
She said he would organise fishing tournaments for pupils at the school.
"He never shouted, never got angry with any of us children, and we all know us children are a handful as teenagers, but he never did.
"He would talk to us, encourage us to do better with life and he always kept us out of harm's way.
"He was just a fantastic bloke."
Who's the suspect?
So, how much is known about the knife-wielding heartless suspect?
Who is is and what was he like where he lived on Ilkeston Road in Radford area?
For now, there is not much about him but Mojatu Online did a little digging.
The Nottingham rampage suspect who held the city to a standstill is said to a West African national who has lived legally in UK since his teens.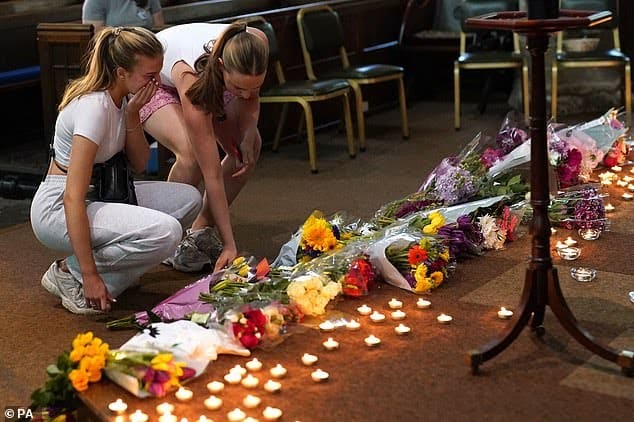 The tributes come after it was revealed that an unnamed 31-year-old suspect arrested over the rampage previously lived on the street where the teenagers were killed.
Sources in around IIkeston road area divulged that say he is a low-level drug dealer who was known to police but did not have a criminal record.
It is believed that the suspected multiple murderer have lived in the UK for over a decade with neighbours describing him as a 'very quiet guy', according to Mojatu Online sources privy to the suspect's life.
Did he join Islam?
There are also unconfirmed reports that the suspect recently converted to Islam and started attending an Islamic centre close to the scene.
But he is also described as having a history of mental health issues by his neighbours.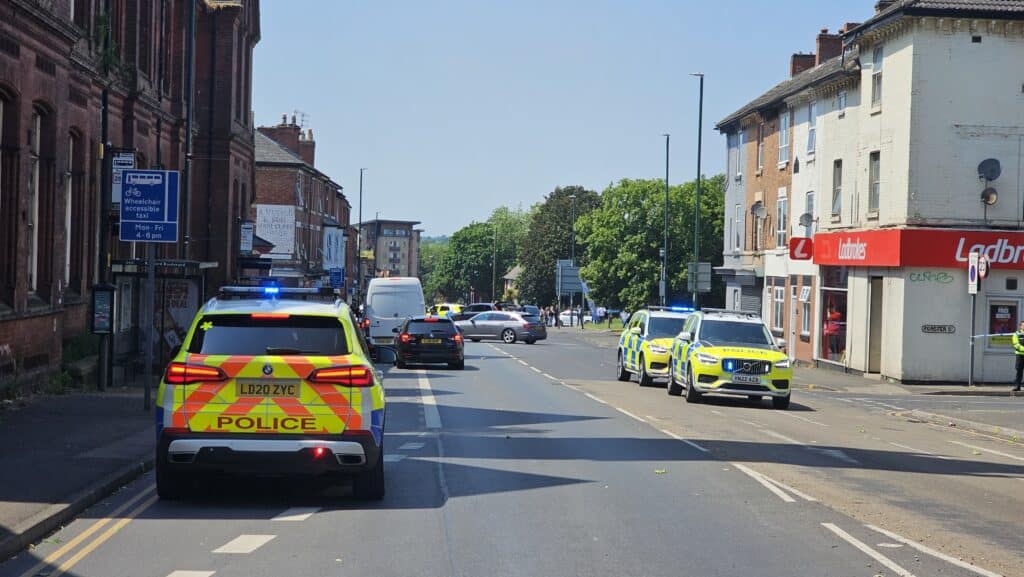 It was previously suggested that the investigation is turning away from terror and instead focusing on the suspect's mental state.
'Keeping an open mind'
On Tuesday police said they were keeping an 'open-mind' into the motive of the attack.
Nottinghamshire Police Chief Constable Kate Meynell Tuesday afternoon said in a press conference the police are keeping an open mind about the motive but hinted that they are not ruling out terrorism.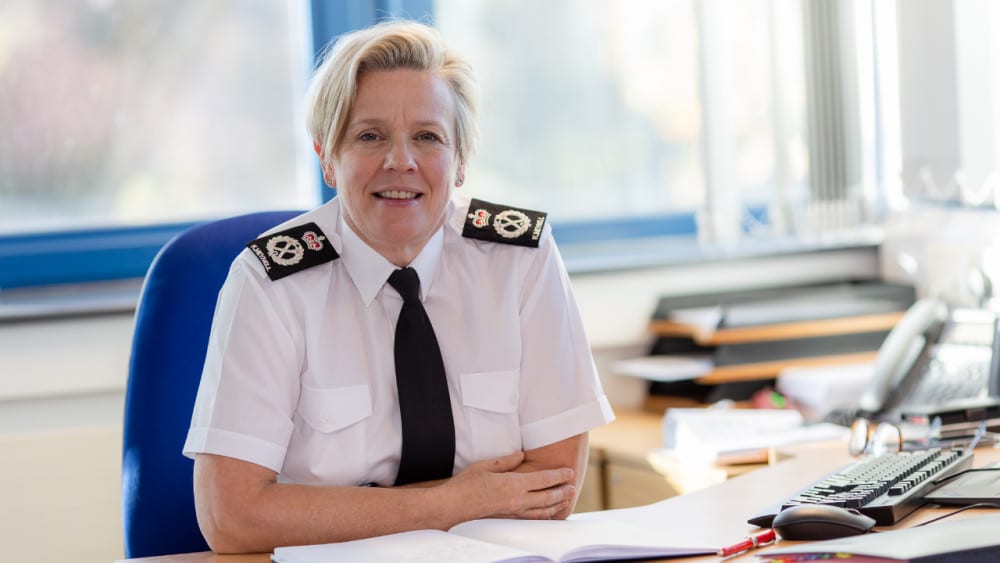 The Nottinghamshire Police force said investigators believe the perpetrator acted alone and detectives were working with counterterrorism officers to try to establish a motive.
"This is a horrific and tragic incident which has claimed the lives of three people," Chief Constable Kate Meynell said.
A man who was among the people struck in the hit-and-run was hospitalized and is in critical condition while the two other victims are said to be out of danger and receiving treatment.
Police say they are not looking for anyone else in connection with the knife-attack rampage.
"Ian (Coates) was a beloved and respected member of the Huntingdon Academy staff."

Diana Owen
Chief Executive Officer, L.E.A.D. Academy Trust