Reading Time:
5
minutes
A variety of organisations came together to create a safe space for hundreds of guests at Derby's annual LGBTQ+ celebration.
Colourful flags flew proudly across a sunny, near-cloudless sky as attendees flocked to enjoy the free event and socialise with members of the lesbian, gay, bi, trans and queer community. On the main stage, there were a variety of live performances including singer Lauren Porter – who did tributes to both Pink and Dusty Springfield – and drag queen Betty Bangs, plus a ring where wrestlers performed stunts throughout the day.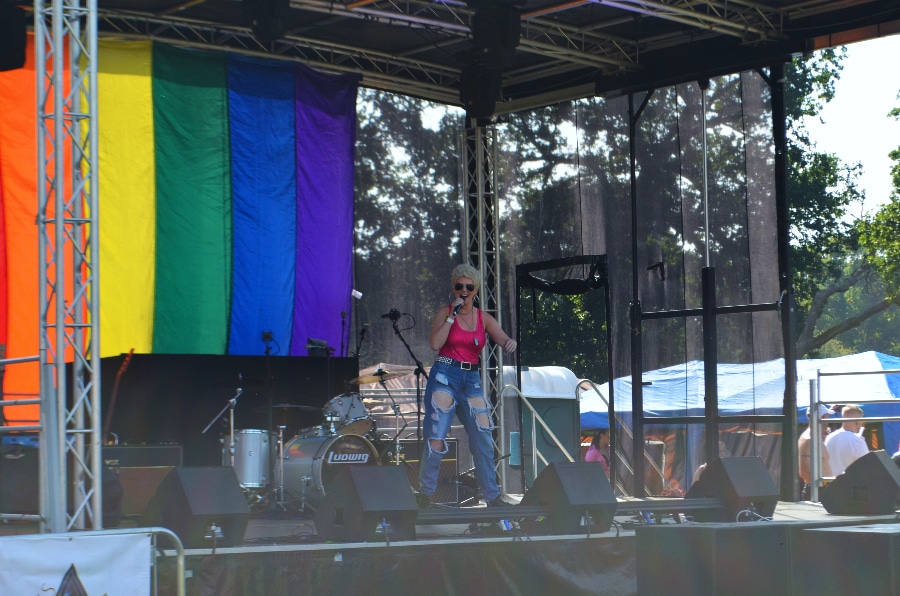 Stallholders were also present at the event to raise awareness of issues pertinent to the LGBTQ+ community and provide helpful advice. Among these was the NHS's Your Sexual Health Matters (YSHM) team, who shared information around preventing STI transmission and distributed free condoms.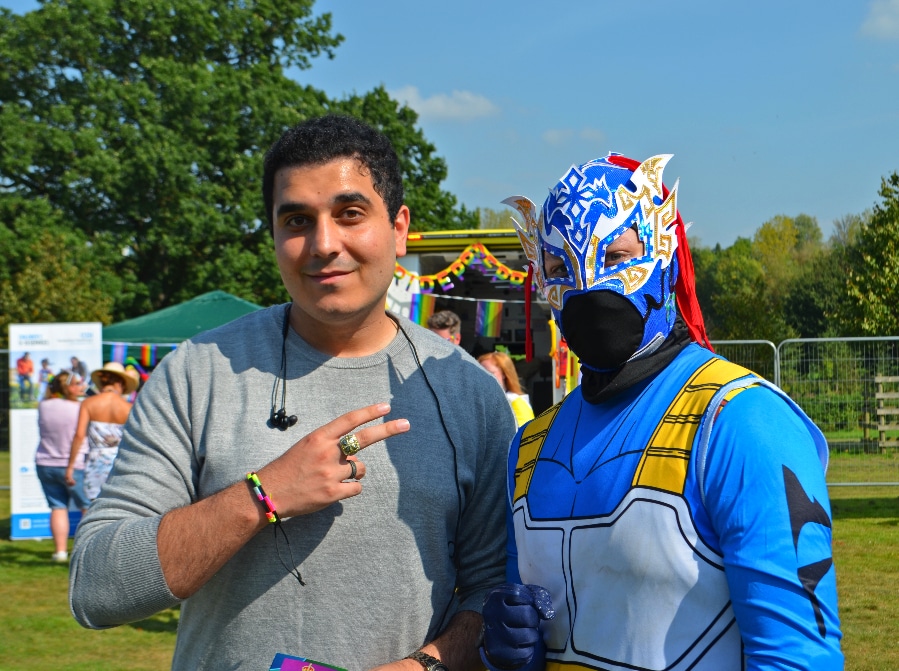 Sexual health practitioner Gary Woodhouse said: "It's really important to make sure that we're covering the whole of the county. We attend all the major events that we can, including Chesterfield and Belper Pride. This is our final one for the year, so it's really important that we've been seen out and about around the whole county."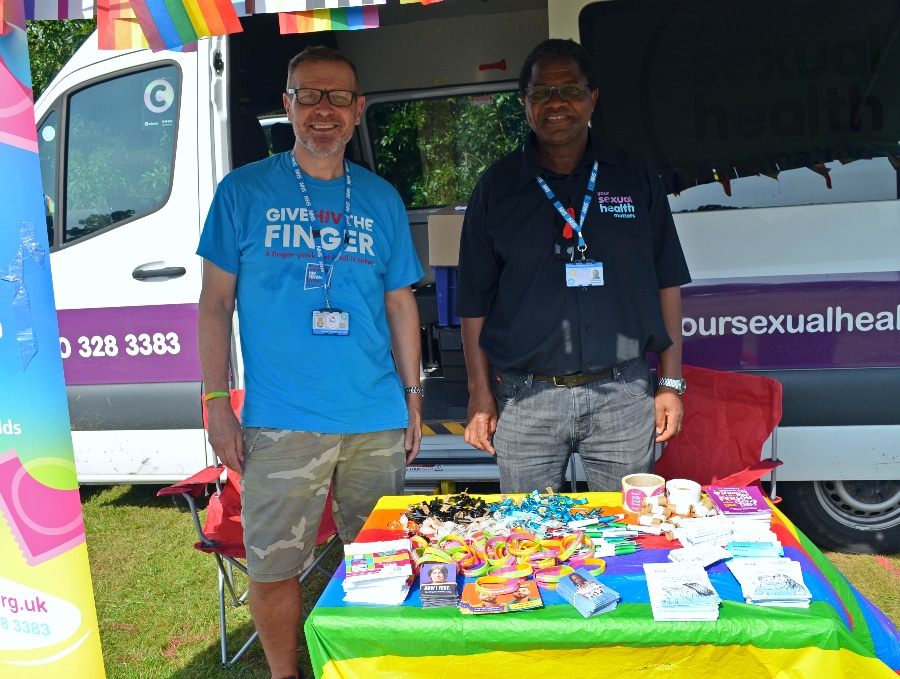 Charles Dewa, also with YSHM, added that the event was a good opportunity to connect with other service providers. "It's very good seeing so many people around," he said. "We're networking here today and have made a lot of links that we'll be working with in the future."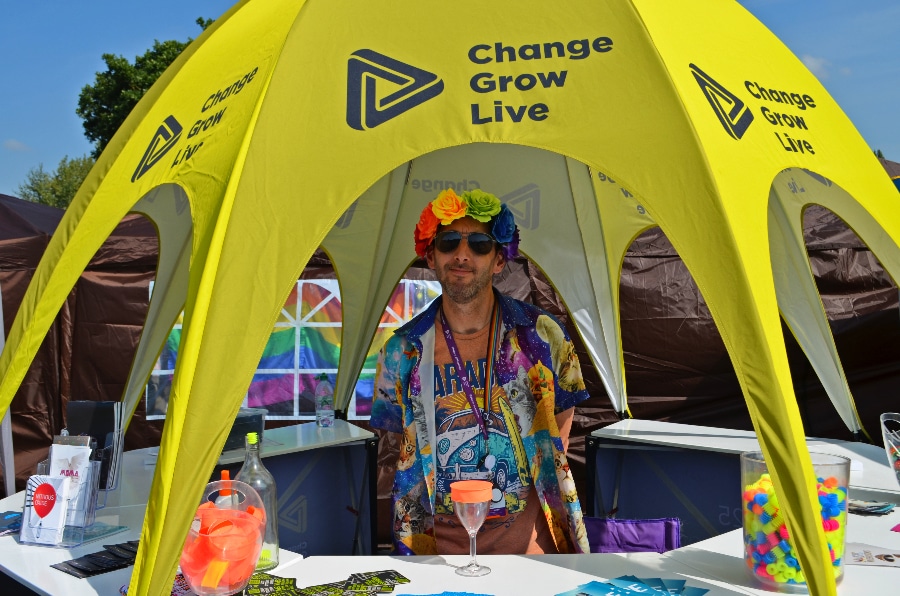 Change Grow Live was another helpful organisation in attendance, aiming to raise awareness of drug and alcohol harm reduction among young people. "If people want to ask us anything about alcohol or drugs, then we'll give them fact-based information," said substance abuse counsellor Merlin Williams. "We're not here to judge anyone or tell them not to do anything – just how to stay safe."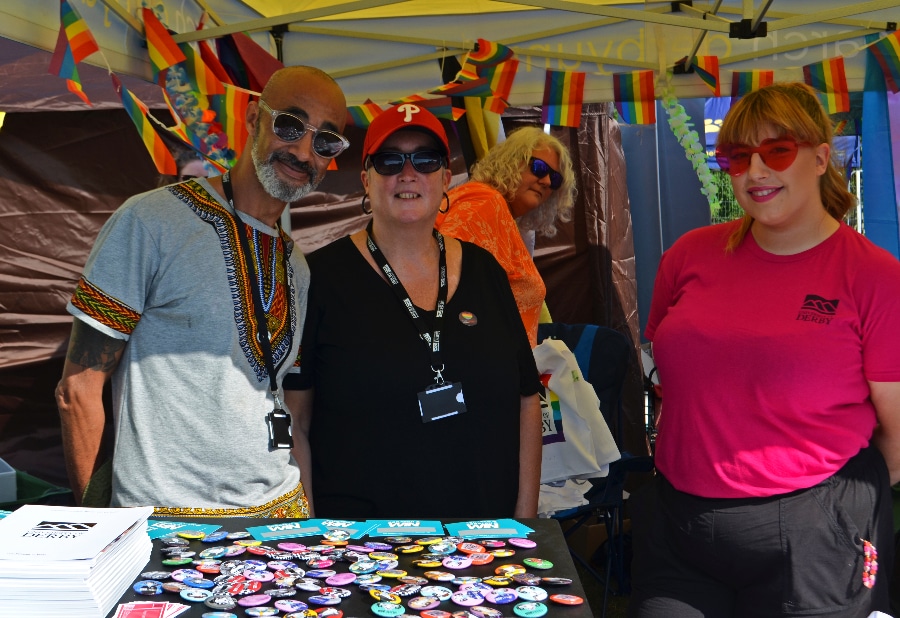 The University of Derby – based just across the road from the park – also had its own stall and was promoting the services it has for students from the LGBTQ+ community. Dr Jo Bishton, Head of Equity, Inclusion & Wellbeing at the uni, said: "We've got people who are on the stall from our recruitment team from our schools and colleges and from the Multi-Faith Centre so that we can reach out and support the community."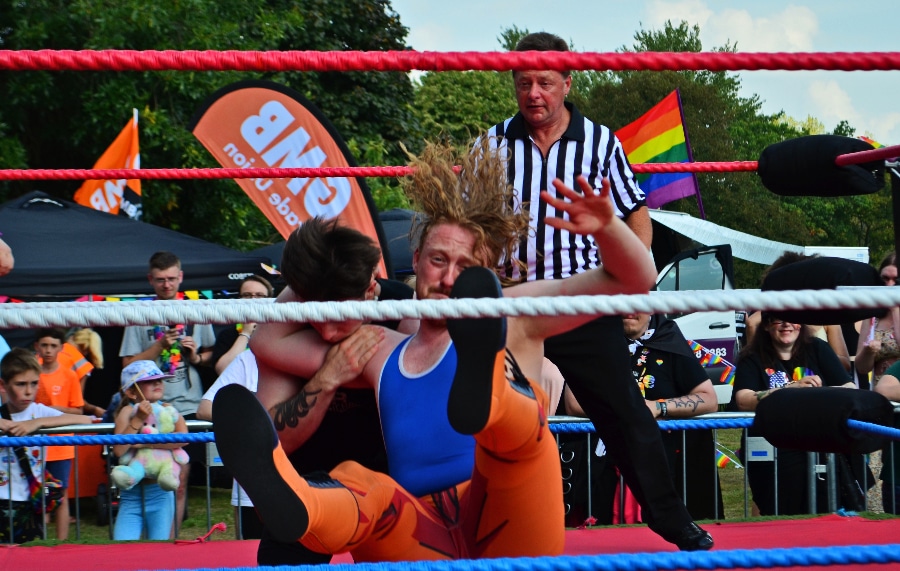 Anthony Henriques from the Multi-Faith Centre was keen to iterate that the facility is open to everyone, regardless of their sexuality or gender identity. "We're here to promote complete inclusivity in faith," he said. "Faith is completely inclusive of all creeds and all communities, and that's what we're here to celebrate today in the city of Derby."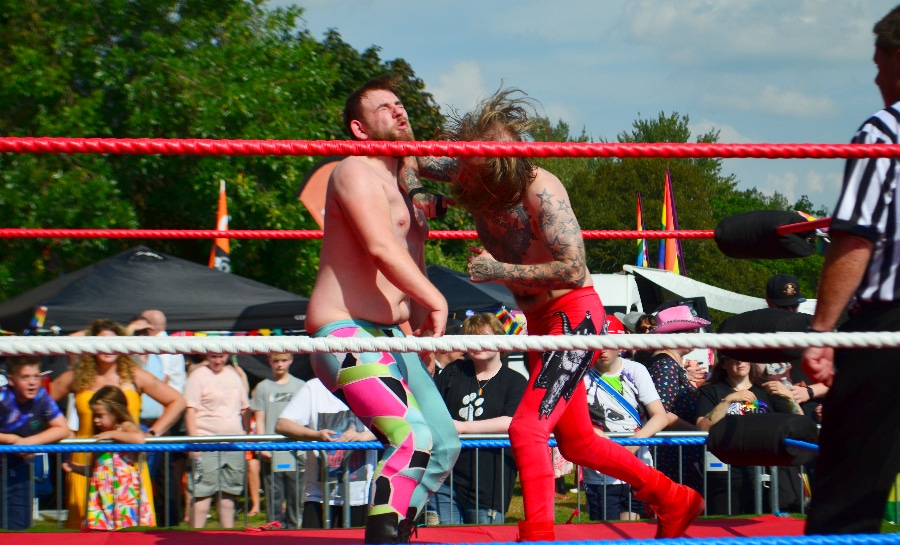 This year's Pride was particularly significant as 2023 marks the 40th anniversary of Derbyshire LGBT+, the county's one and only LGBTQ-specific support service. Since 1983, the charity has helped local people with a range of challenges including coming out, facing discrimination and upholding both sexual and mental health.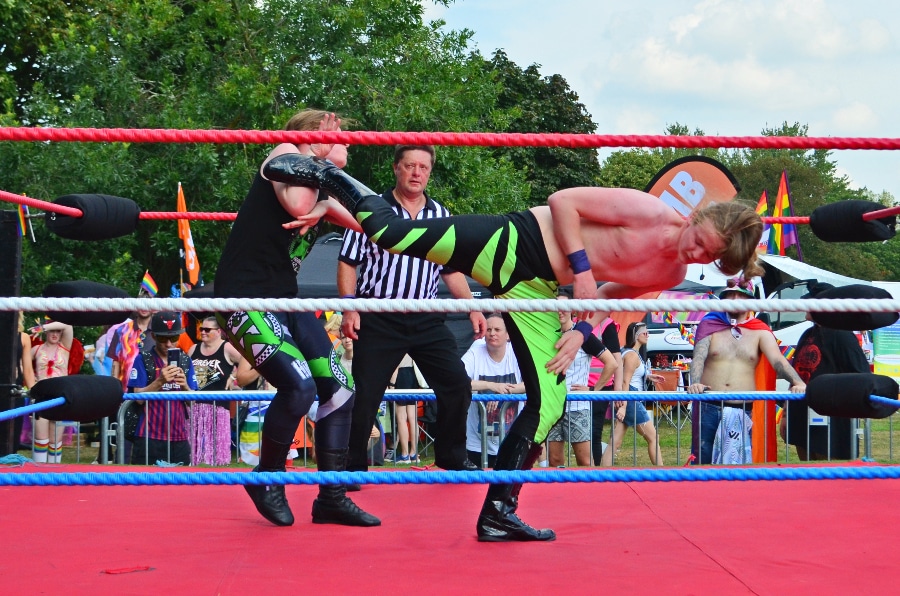 John Yates-Harold, Project Officer for Adults Services, said: "This year is our ruby anniversary, and we're going to as many Prides as we can to promote our services. We do a range of about forty different groups and drop-ins every month, covering the full age range and spectrum of sexual orientations and gender identities. We're here for everybody to come and see us and get the support they need."