Reading Time:
5
minutes
Nottinghamshire police-led football tournament designed to help scores of young people unlock their potential has been successful on and off the pitch.
More than a thousand budding young footballers took to the field over the space of two days as part of Nottinghamshire Police's KickOff@3 showpiece.
Nottinghamshire Police and Crime Commissioner Caroline Henry said: "The KickOff@3 event was a fantastic example of the community, police and partners coming together in celebration of sport.
"It created a platform for meaningful engagement and participation with children and young people who may not have had the opportunity to engage with police officers in such a positive way previously.
"After listening to some of the fantastic feedback following the event, KickOff@3 has undoubtedly had a hugely positive impact, so I'd like to thank everyone for their involvement in making it a success and I am proud to have been able to support it."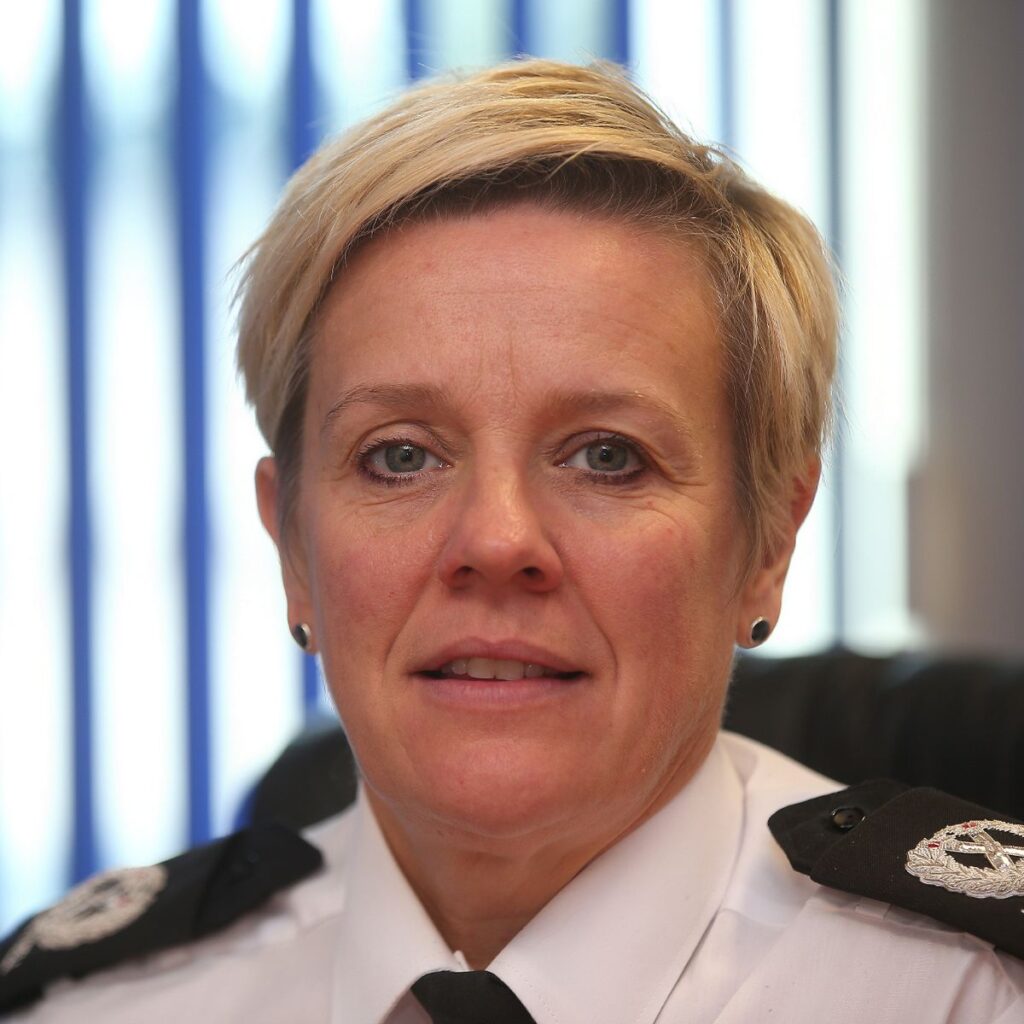 This year's even was partially funded by Nottinghamshire's Violence Reduction Partnership, which is run by Nottinghamshire's Police and Crime Commissioner and focuses on using early intervention to help reduce violence by tackling its underlying causes.
This represented a huge increase on the 200 people who competed in the inaugural Nottingham event a year earlier – with the seven-a-side tournament being expanded over a full weekend this time around.
Players aged 10-17 competed across three age groups, while a girl's league was also set up – meaning four winning teams will now get the opportunity to play in front of professional scouts at the upcoming national KickOff@3 finals.
Even more encouragingly, the tournament which staged between 10-11 June attracted large numbers of non-playing visitors too, who were all able to access the event's careers fair and learn about and sign up to different college courses, clubs, and employment opportunities available for them.
This increase in numbers ensured Nottinghamshire Police were able to fulfil the other intended purpose of the engagement event, which was to enable young people to interact with the police in a different environment, to hopefully improve their trust and confidence in the police.
Event organiser Sergeant Jemma Connor-Iommi said: "Whereas last year, it was mainly just the players who showed up, it was really nice to see the numbers of people who came along to support people or to be around the event.
"We had brothers, sisters, mums, aunties, uncles and friends pitch up gazebos to enjoy the day, show their support, and also visit all the stands we had set up away from the pitch.
"Although they weren't playing football, loads of people made the most of the other bits and showed an interest in engaging with us, which is exactly what we wanted to happen.
"That weekend was the first time a lot of these young people will have interacted with the police and certainly in that type of environment, so it was really pleasing to see so much buy in from the community, and that willingness to try and build a positive relationship."
Around 800 people attended the first day of the football festival at Clifton Playing Fields, with more than a thousand then returning for the tournament's finale on the Sunday.
A new attraction at this year's Nottingham KickOff@3 saw all attendees get the chance to access an age-appropriate choices and consequences virtual reality session.
While wearing VR headsets, people were able to run through a series of life-like scenarios around knife crime and gangs – to make them aware of how getting involved in this could impact their lives.
"The VR experience was hugely beneficial in raising awareness about what could happen should these young people decide to pick up a knife or if they are placed in that kind of situation," said Sgt Connor-Iommi.
"Every team got to participate, and the feedback was really good, with lots of people saying how they didn't know carrying a knife in their bag could lead to them getting arrested.
"They also said, having played out that scenario, if they were placed in that same situation again on the street, they wouldn't make the same decisions and get in trouble, which is exactly what we wanted to hear, so this element was really worthwhile."
On the pitch, a team from Nottingham College came out victorious in the 15-17 age group category, while Acres Green won the 12-14, AJ Sports won the 10-11 age group, and the Arnold team came out on top in the girl's league.
AJ Sports and Arnold will now compete in the nationals this Saturday June 24, while Nottingham College and Acres Green will then represent Nottingham in the finals on 23 July, at competitions both held in London.
Sgt Connor-Iommi, a former footballer herself who represented the Republic of Ireland at international level, added:
"I'm a true believer in the unique power sport has both to bring people together who may not normally interact, and to create opportunities for people to improve their lives.
"Initiatives like KickOff@3 allow us to do exactly that, while providing young people with a platform to showcase their talents, so I'm incredibly proud that we as a force have been able to continue to grow this scheme for the benefit of the community in Nottingham."
"The KickOff@3 event was a fantastic example of the community, police and partners coming together in celebration of sport."

Caroline Henry
Nottinghamshire Police and Crime Commissioner